My Bushmaster Carbon 15 Type 97S Pistol
Pride Fowler 5 MOA SPOCS-2
Noveske KX3 Flash Suppressor
BlackHawk® Night-Ops GLADIUS in a Viking Tactics Light Mount
Here's mine... and the Krink is a must with one of these hand cannons.
Here's mine. Pic is from the day I brought it home.
Just a New Pistol in the works.....
Okay, the picture changed.
Here she is next to her mid size brother:
Sun Devil lower w/DPMS LPK,
RB tube
7.5 barrel on unknown mfr flattop
pigtail tube
YHM lopro gas block
YHM Phantom
YHM Carbine FF tube
that's a Surefire hiding behind the phantom, not a krink
-now to work the bugs out!
I don't know anything about this. Just found the pic on the internet years ago.
Here is mine.
I'll up date the pic when I add the Free Float FIRSH rails.
I'm thinking I'm going to have to shoot this gun one day...
Sorry about the poor photo quality:




* LAR lower (branded Spike's Tactical Pistol)
* Unknown LPK (the trigger was terrible until I took a stone to it, now it is almost a two-stage)
* Ban-era pinned stock that was Dremelled
* Carbine buffer and buffer spring
* First Samco G27 Pistol Grip (love 'em)
* Ambi, Single point sling end plate
* Colt A3 Upper
* Free Float HG
* Unknown BCAssembly
* CMMG MedCon 7.3", 1:7" twist bbl.
* Three-prong FH

Just need to add a Rear BUIS and deal with a few minor issues.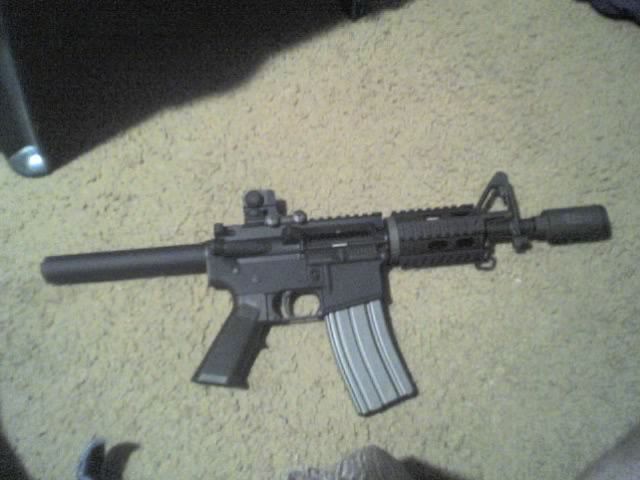 My first Ar Build
DoubleStar Pistol Lower
Model 1 Sales Kit
Buffer Assy from Gunsmoke Enterprises
(Plus his older brother)...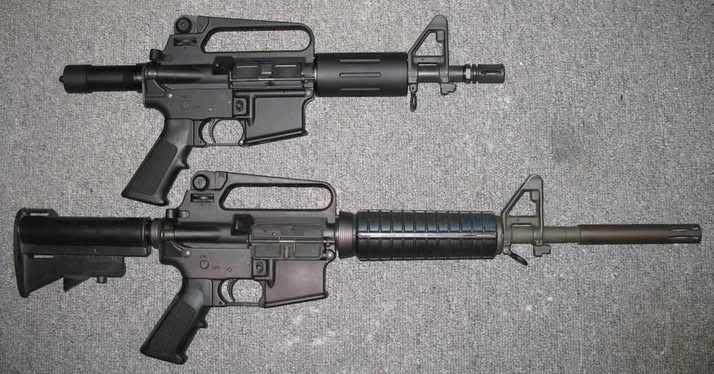 Sorry, pictures removed.
one is a 7inch M1S upper with a spikes tactical lower, now also sports an ambi sling plate and a tac latch for oh so easy charging of bolt, still workin out the bugs of the upper
the one with all the rails on it is a spikes tactical custom upper, 9mm pistol upper, running the RRA colt style mag block with promags, has hogue grips and ambi sling plate, saving for SBR, with the Eotech 511 on it, its deadnutz accurate, blew out the 10 ring on a NRA 25yrd slowfire target
both have the m4/CAR tube on it meant for 223 and works perfectly fine
now just gotta buy more optics and goodies for it, prolly KNS pins and some gunsmith fine tuning (ie any port/polish that needs to be done, make it sing like a sewing machine)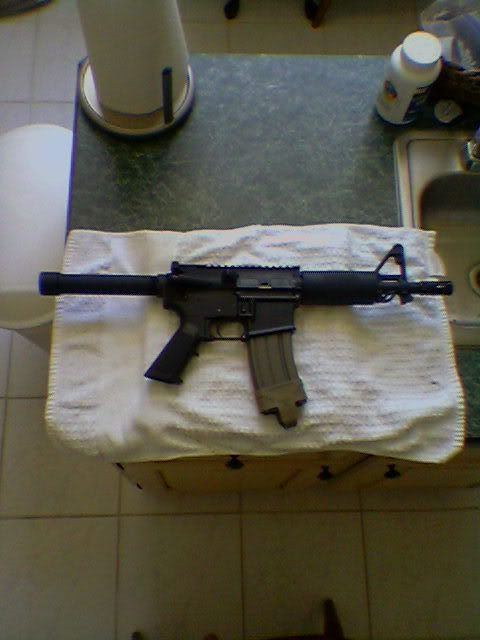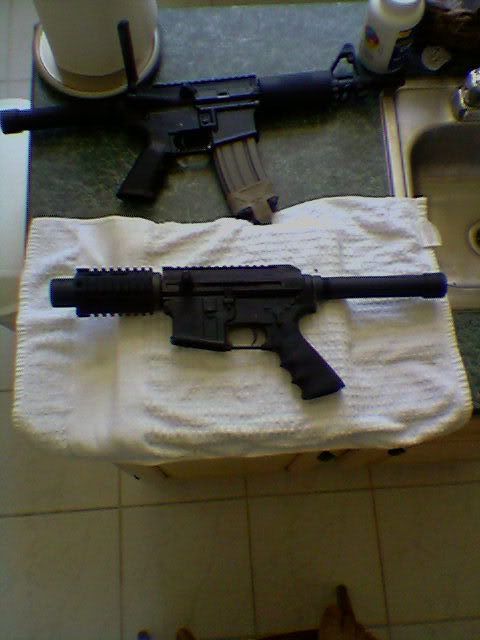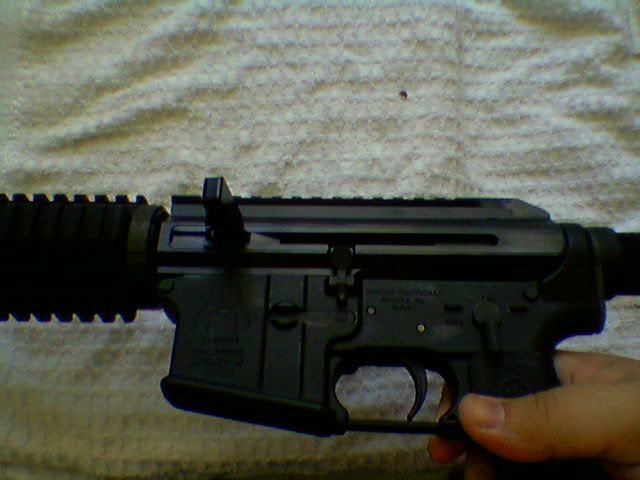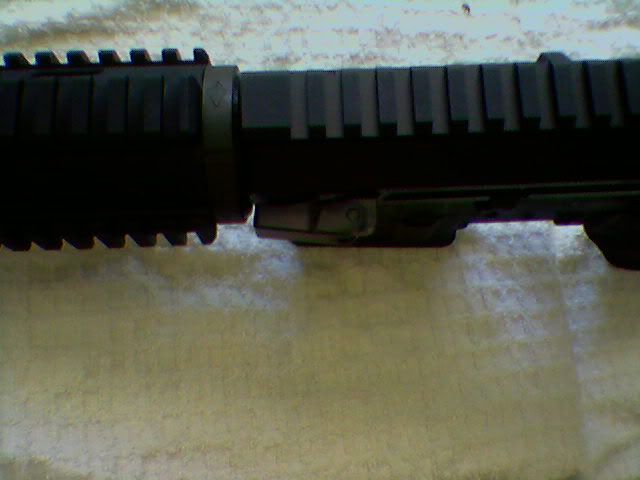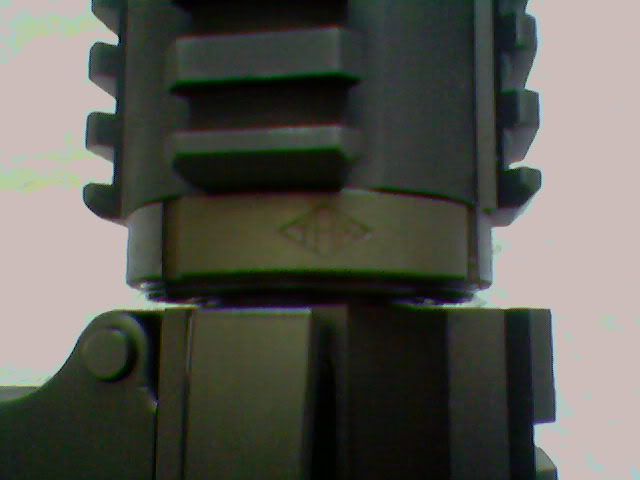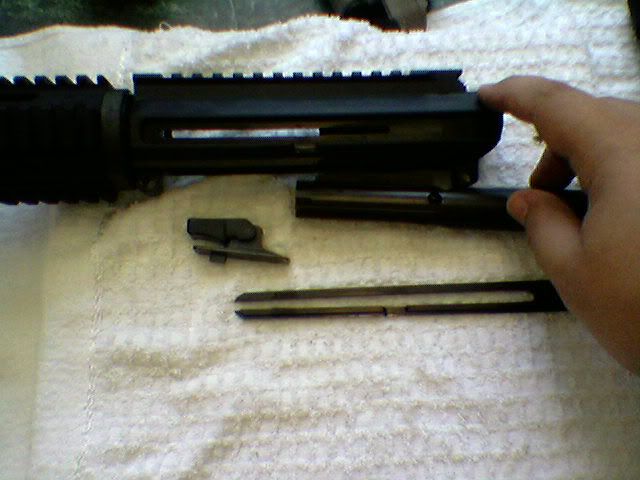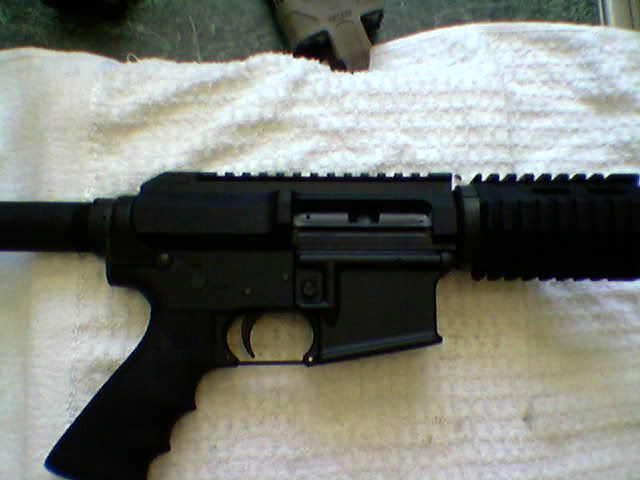 I call her"Vera"
7" M-1 Upper with gas port drilled out (Next drill bit size larger).
DPMS lower
Krink Flash Hider/Break (KX3)
Tac-Latch
Chrome Bolt
Super Sweet Gas Block
Folding Sights
Magpul Pistol Grip Kit
One piece gas ring
Stronger extractor
CAR Length Tube with Padding
Single Point Sling
EOTECH 512
I'm such a pushover.
Here's I've been thinking I need another HANDGUN, and then I fall in love with the AK-47 UnderFolder...
WHEN ALL THE TIME THERE'S THE AR15 PISTOL.
NOW I've got some DIRECTION!
THIS is the type of gun that makes me GRIN.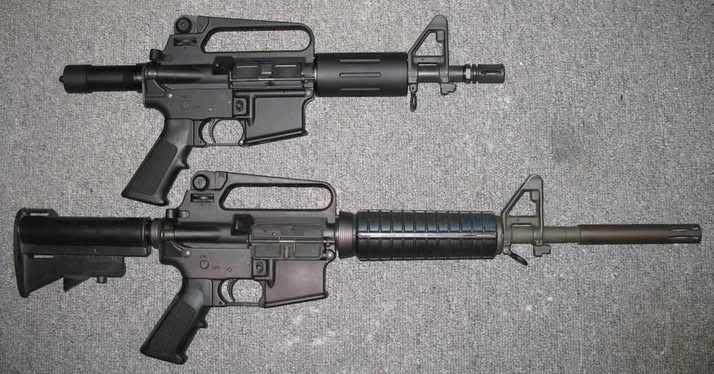 My new blaster, thanks to you guys turning me on to AR pistols:
Mostly DPMS.
DPMS lower/LPK that I put together
DPMS 7.5" upper with Levang compensator. They built it for me while I waited at their latest gun show.
MI Flip-up front sight
Ace pistol buffer
Homemade single point sling
Hopefully I can swing the Eotech and other MI BUIS for it for Xmas.
And Mine in .22SD...Thanks Tom Sawyer Mfg!!!
Mine's a little unique. It's in 7mmBR not .223!!
OA-93 upper
Essential Arms pre-ban lower
Rebarreled to 7mm Bench Rest,14in.
Modified 20rd mags,made single stack,holds 8rd.
7BR Remmington brass with rebated rims(7.62X39)
Opened up ejection port
JP trigger
JP muzzle brake
Ergo grip
Leupold Compact scope 3-9X33
Weighs 5lb 15 1/2oz. with empty mag
Shoots 130 Sierra MK @2300fps.
You can knock down 50lb plates @200m as fast as you can pull the trigger.
I built this a couple of years ago for a pistol competition that had rules for the
make up of the gun used,OAL,weight,etc.It was built and tested 4 months before the Ban expired.(Masters Long Range Pistol,PASA Park,Barry Illinois.)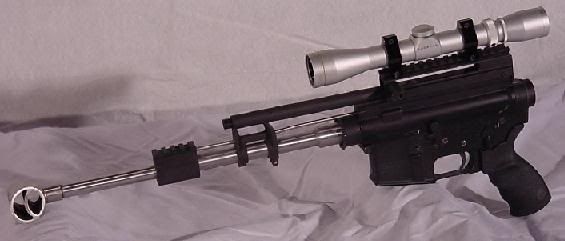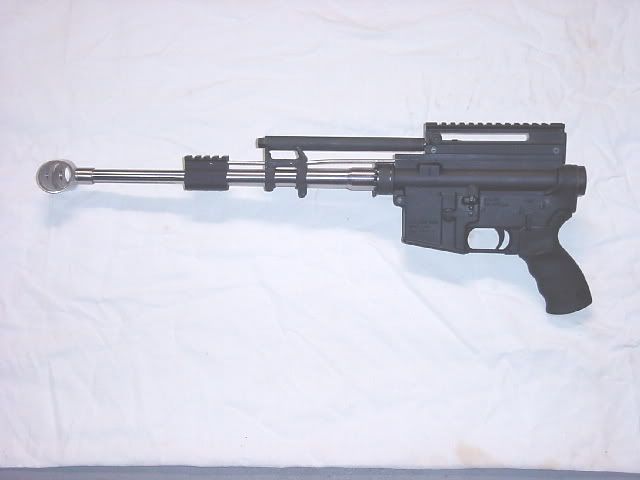 Here is a couple of new ones of me with my AR pistol
My First. I went conservative, RRA Pistol lower and Model 1 11.5" Commando upper. Ergo grip, gapper, a riser I had lying around and a red dot. After I do a trigger job on it I will test fire it this weekend.
I POWN page 7
I've be Powned by the edit gods- back to page 6
Stag lower
old purple Bushmaster upper
DPMS LPK
Leapers CAR buffer tube
green paracord
RBPrecision BCCH (RRA?)
Shaw 11.5 lightweight 5.56 barrel
Misc. other small parts
$500, more or less
Having never really cared for the AR-15/M-16 untill the M-4 came around, I recently bought my very first AR. And here it is.