not trying to rain on your parade just stating things that you should consider.
the ar isnt a perfect product like everything else that is man made. the recievers themselves have imperfections from the factory, are you going to be able to deal with that?
sometimes they have loose fitment or wobble a bit, does that pass?
i myself have built quite a few ar's and some geared for accuracy more than others but minor scratches and trying to sink the most money into them isnt what im looking for. i look for the best product i can get for money reasonably. also i try to keep within my abilities, by that i mean that im not going to pay thousands of dollars for a custom rifle when all im capable of is hitting barns.
would hate to spend lots of money on a rifle thinking that its gonna improve my shooting skills.
here are some i built myself and i assure you that they will outshoot any rifle in the wrong hands
also, in the pic you cant tell but the brake is chewed up really bad, couldnt time it for nothing but its hard to tell huh?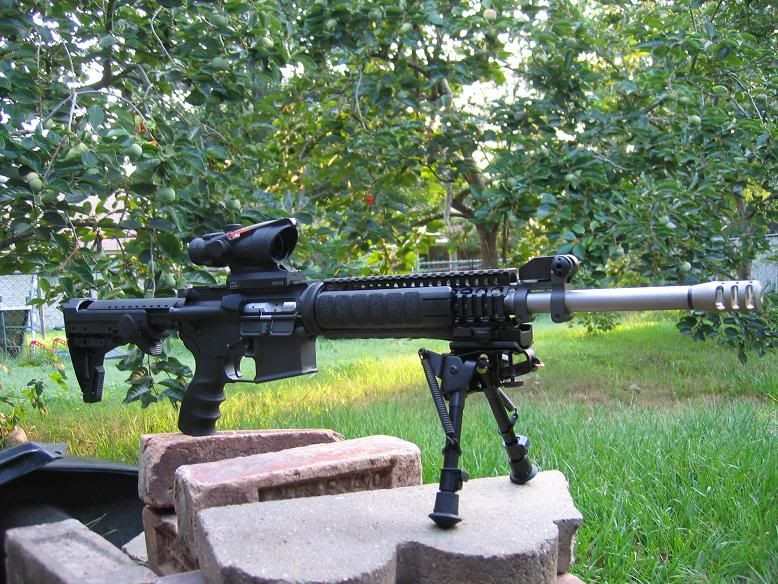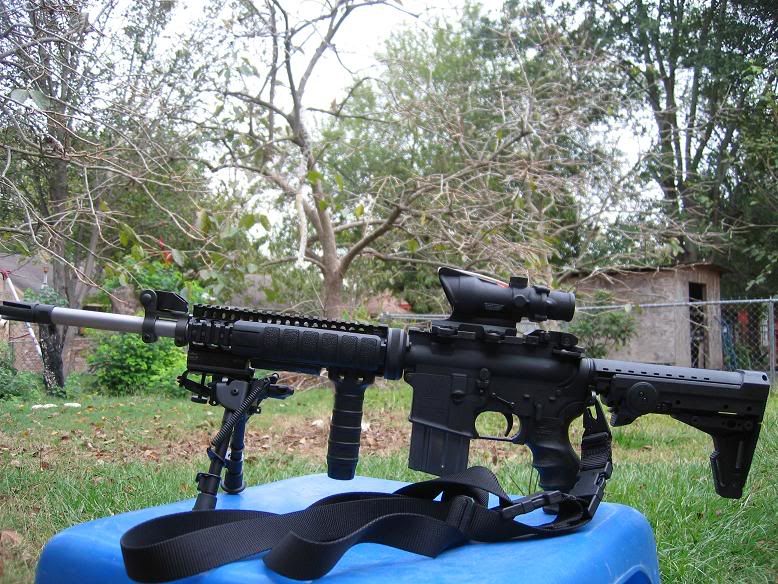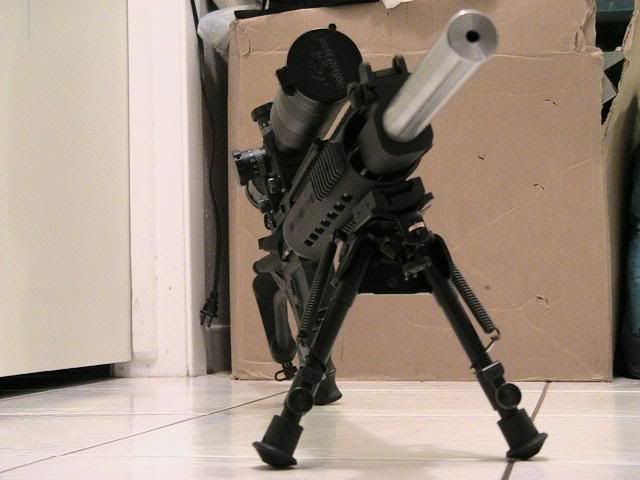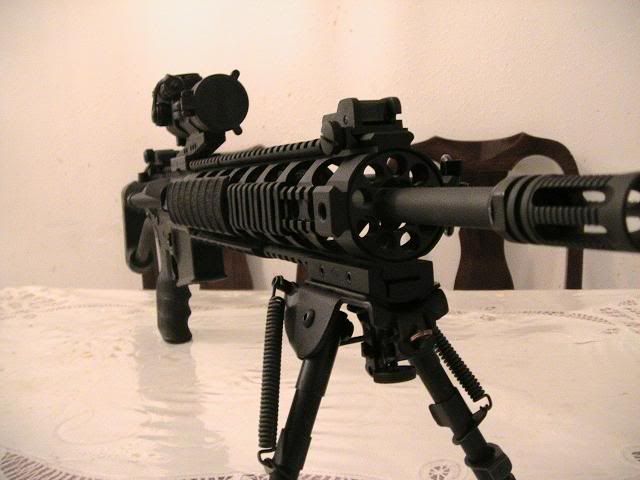 what you could do is contact one of the dealers located in the industry forum like
adcofirearms
mstn
dennysgun­s
gandrtactical
and let them know what you are looking for and they could build you something and then just snap it together with a lower of choice and go from there or even get a complete rifle from them.