And she's a shooter!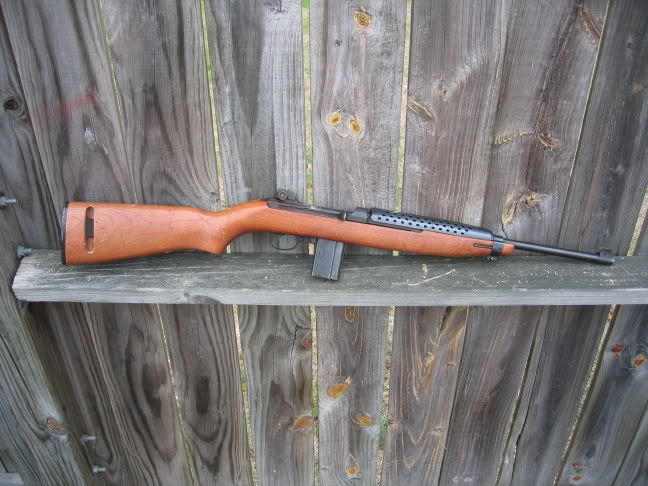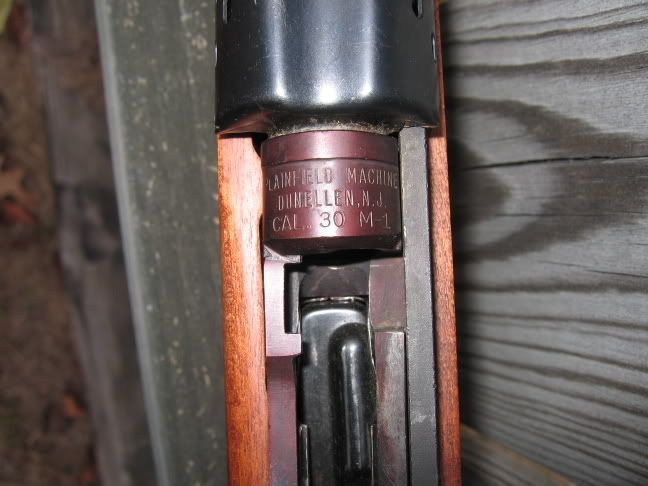 I spent the last week scouring gun stores and pawnshops in two states in search of M1 carbines.
The few stores that had any carbines at all had only Universals and they were priced anywhere
from $350 to $475.
Did not come across a single G.I. carbine
but did manage to find this
Plainfield at a gun store in Atlanta. The guy wouldn't take less than $199 for it, so I bought it.
I don't know why there is so much disdain for Plainfield carbines; I took this one to the
range today and it functions smoothly and is accurate. When I got home I field stripped it
and gave it a good cleaning. The trigger group looks to be the only G.I. part on the gun, but
I don't know enough about them to tell. I don't like the dinged up birch stock with the plastic
butt plate, so it will be getting a G.I. stock as soon as I can find one. Also don't like the metal
vented handgaurd, so it too will be replaced with good ol' G.I. wood at the first oppurtunity.
Anyway, fire away! I like my Plainfield!