picked my new USPc 45 up at my local shop yesterday. walked out their front door at 6pm, was at my local range by 6:50. field stripped and cleaned, then oiled the gun - boresnaked the barrel with cleaner then oil. i loaded the mags on the way to the range so as soon as she was clean in went the first mag and we were off to the races at around 7:15.
they kicked me off the range at 8:30 when they closed.
round count: 275
16 rnds of golddot 200 +P
16 rnds of sxt +P
zero malfunctions of ANY kind.
i had to adjust my grip so that my thumb groove didnt get torn up - but either way it still felt fine and shot perfectly.
accuracy is on par with my p220r SS - which surprised me, having never owned an H&K and since the p220 weighs nearly twice as much as my USPc. in the picture, that was a tape X i put in the top corner to see how well i could do...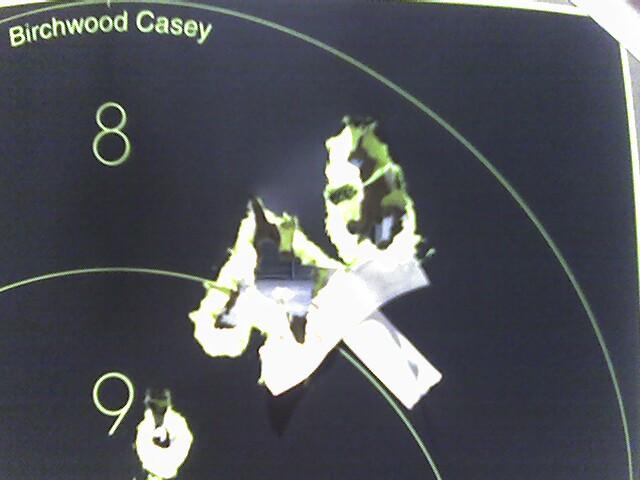 Dont have pics of the gun yet, she's all black, 4 mags total, variant 1.
I would strongly suggest this gun for anyone on the fence about it. GREAT gun!
will post up pics of the gun when i get a chance - im glad to be a member of the H&K club!!
edit: hahaha, disregard that flyer - i am allowed one