The M4 (besides being select fire) has a 6-pos stock, 14.5" barrel with notch for M203 grenade launcher, and M4 feed ramps on both the upper receiver and barrel extention. Someone else will be along to add anything I missed.
As far as A1, A2 and A3 uppers....
A1 upper--rear sight doesn't have elevation adjustments, and the windage is difficult to adjust: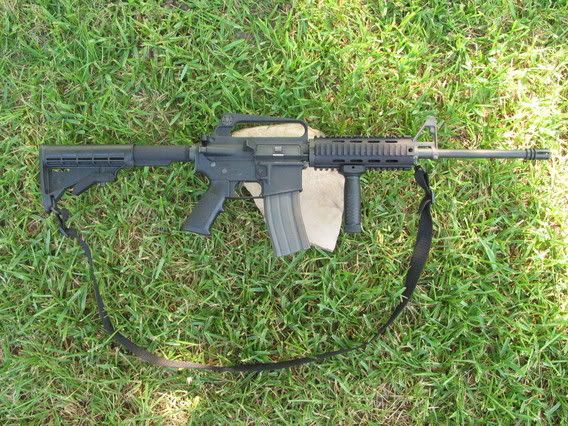 A2 upper: current military irons with rear elevation and windage adjustments (sorry about the crappy pic):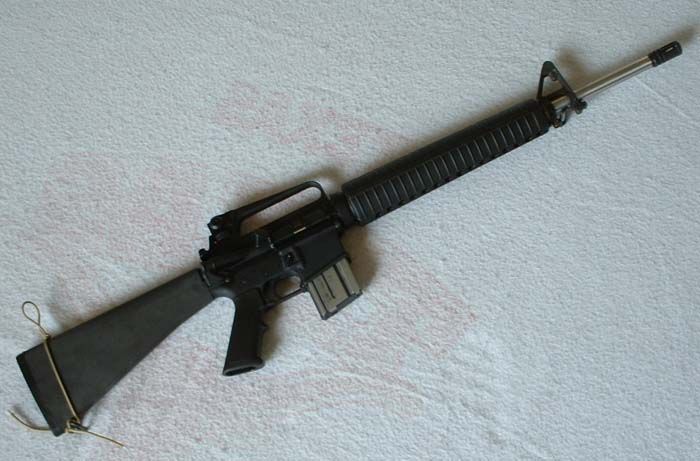 A3 upper: flattop for mounting optics: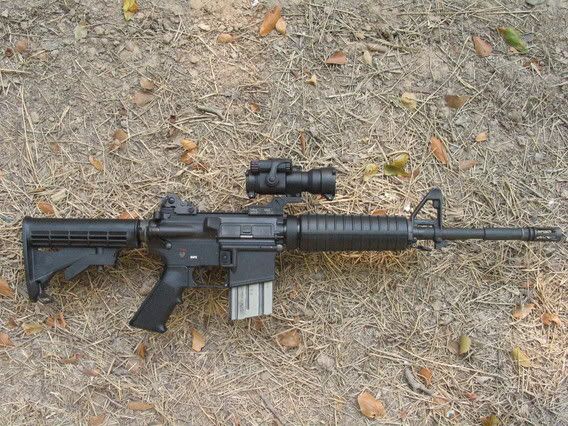 ETA: the last one is about as close to an M4 as a civilian can get without a tax stamp.