Some of you may have read the topic at this link (http://www.ar15.com/forums/topic.html?b=8&f=10&t=222071) in reference to some like-minded military/police folks doing some practice. Well, today was the first meet up. The place was the range at Osceola. Things went pretty well, although we still have a lot of things to talk about to streamline the session. We spent about 3.5 to 4 hours on the range. Once we get into the swing of things, we can probably cut that time down some, or keep that timeframe and simply add more drills.
Training from the Army, Marines, and local PD were represented. Ideas were exchanged and we all learned that what might work on the street, might not work in Iraqistan. While there, we made contact with range personnel and may be looking into reserving the range for our meetings in the future.
Some of the topics we discussed were movement, weak hand transitions, and rifle to handgun transitions.
Here's a few pics:
Osceola range (might be familiar to many of you
)...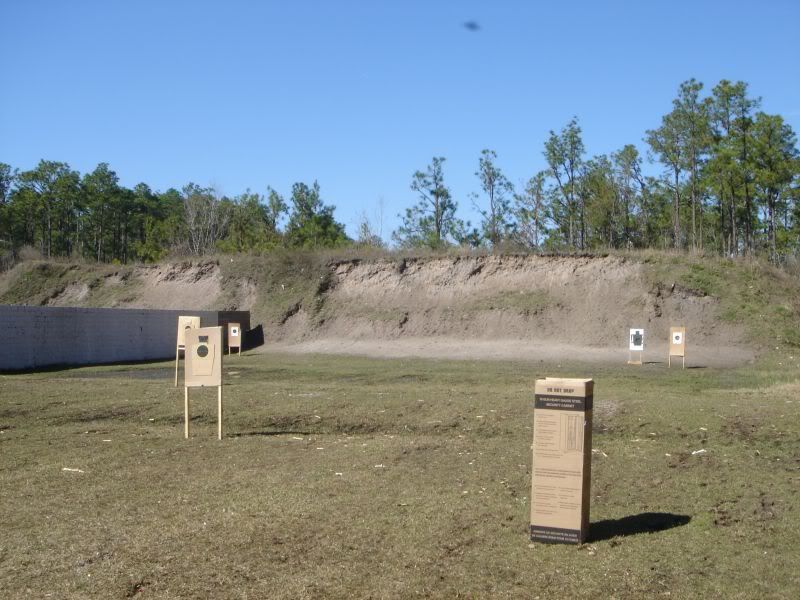 Using cover...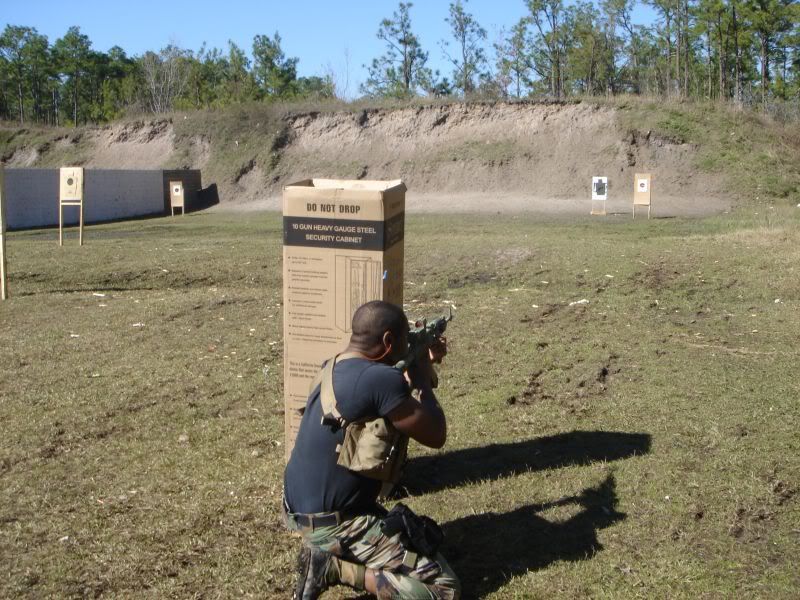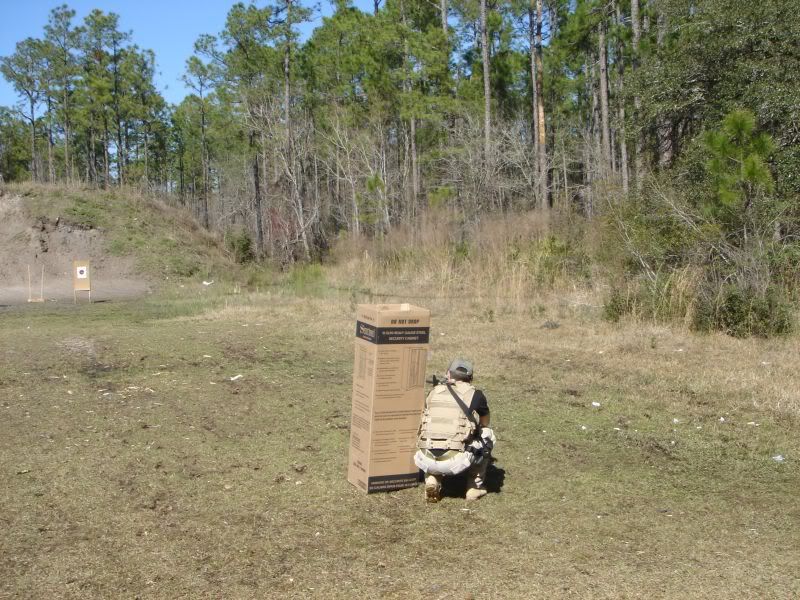 Lateral movement...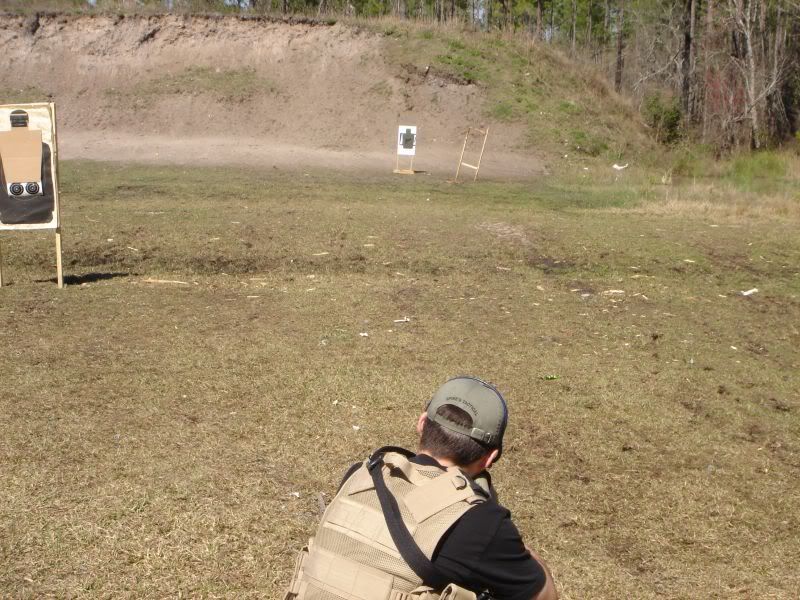 Forward/backward movement...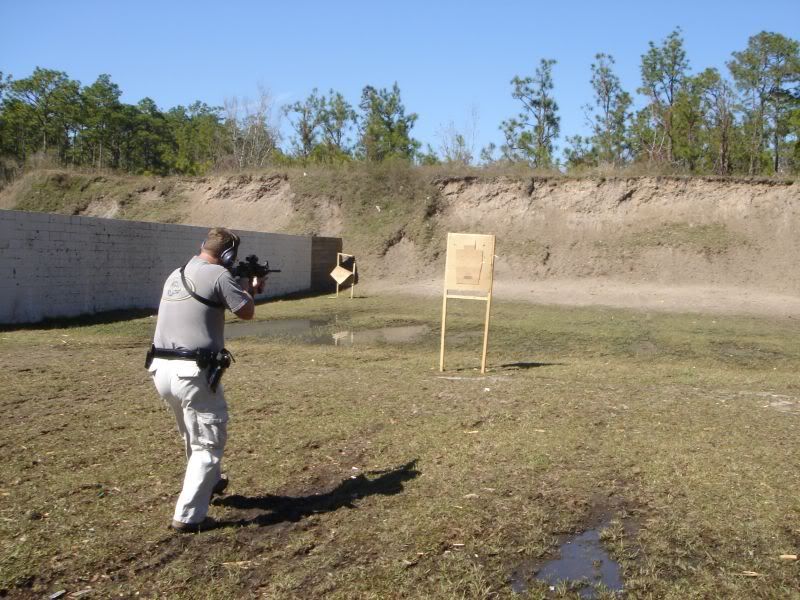 Dot drills...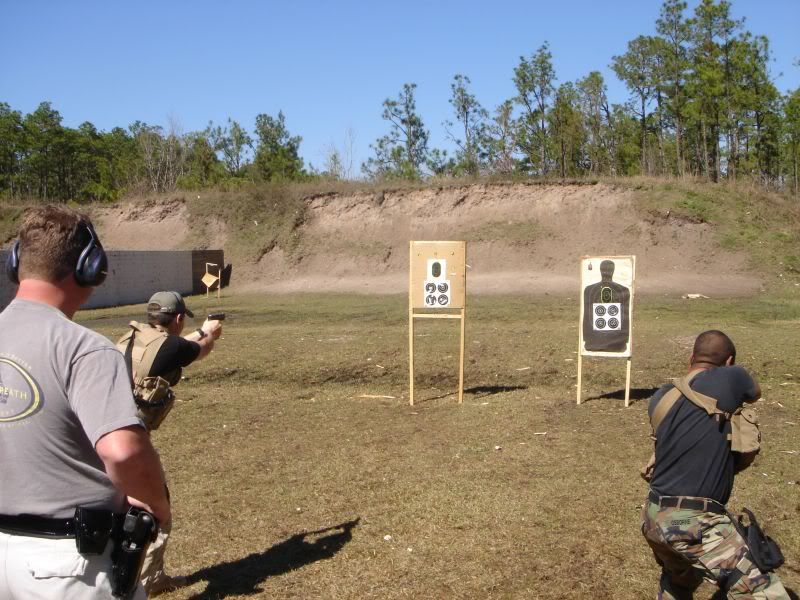 A mad minute as we finished up...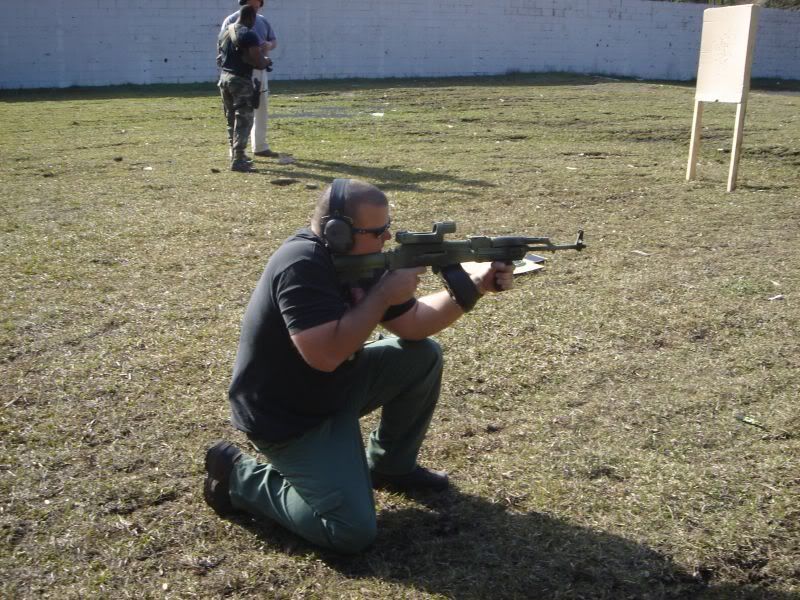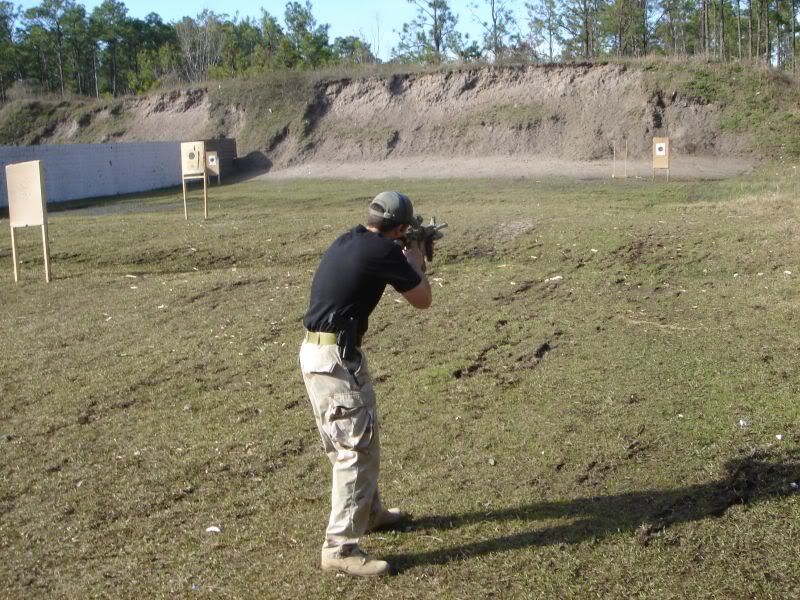 Anyone interested in future meets, please read the thread at the link above and drop me or hollowpoint an email.