SOLD
For sale is a Smith and Wesson M642 airweight .38spl. This is the Centennial frame, weighs only 15 ounces and can take +p ammo. This is THE classic back up gun and is easily carried in a pocket or ankle holster. I just bought the gun last week and have
only fired 25 rounds
through it. I bought it for partly for my wife, but the recoil is a little too stout for her so I need to get something else. I don't really want to sell it as it is a very slick little weapon.
As you can see, the gun is brand new.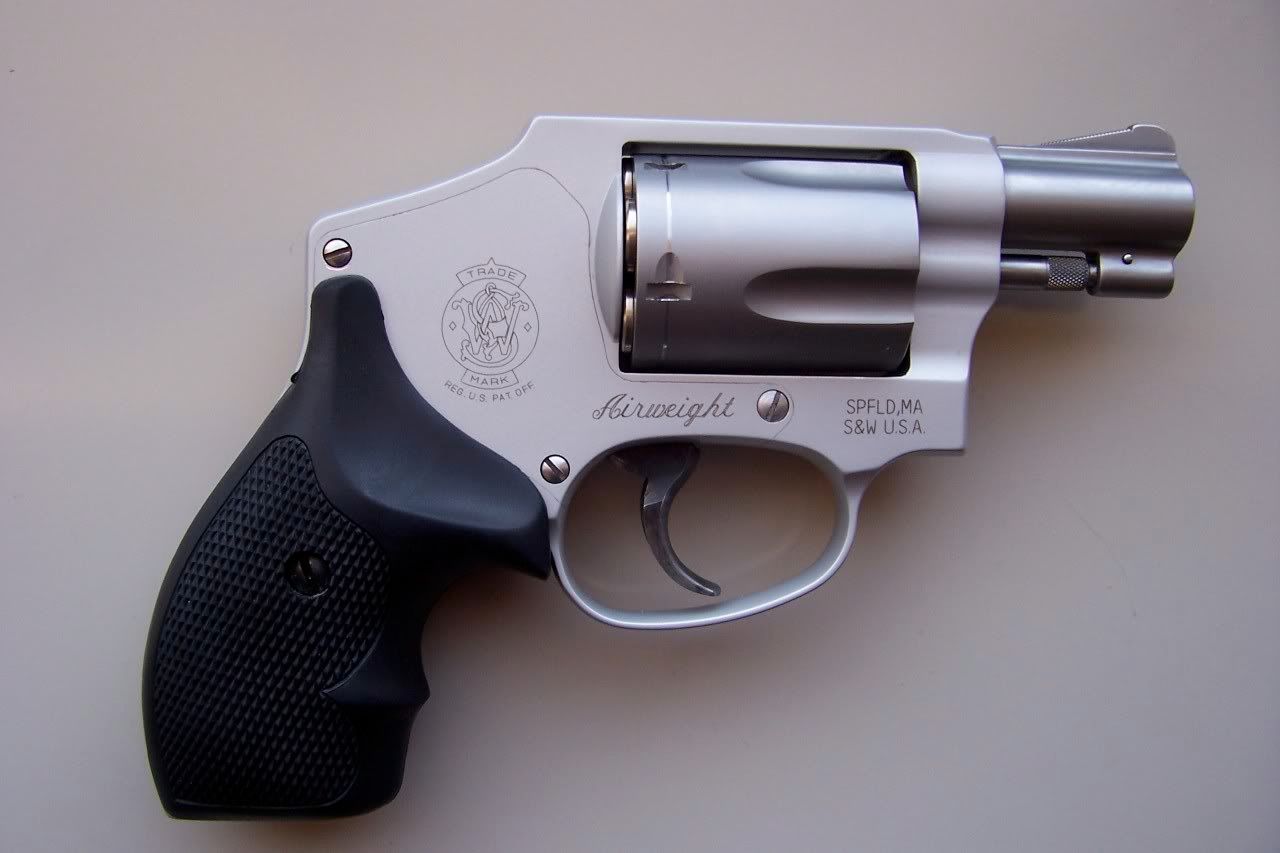 The gun and everything that came with it (plastic box, papers, lock, fired case, blank warranty card, etc) for $350 FTF.
I have 80 rounds of Winchester 130 grain FMJ, 15 rounds of the new Speer Gold Dot 135 grain +p Short Barrel JHP, and a new Uncle Mike's pocket holster that I will include for an extra $25 FTF. These extras cost me over $45 last week.
FTF in Kentucky is preferred.
I might also consider trades for a Kahr PM9, GLOCK 26, or ???.
Thanks for looking.