SALE PRICED
LMT M4 Uppers 14.5" with Perm PHANTOM = 16.1+" (Civilian Legal)
Just finished a batch of LMT M4 uppers with the USGI size of 14.5" barrels.
These include a permanent mounted Phantom Flash hider to bring the overall length of the barrel out to 16.1+ inches.
These are civilian legal and
do not
require SBR-NFA paperwork.

(The barrel is shinny in the picture because it is oiled up combined with the flash from the camera.)
We used the Orignal style 4 slot Phantom.
This batch is finished and ready for immediate shipping.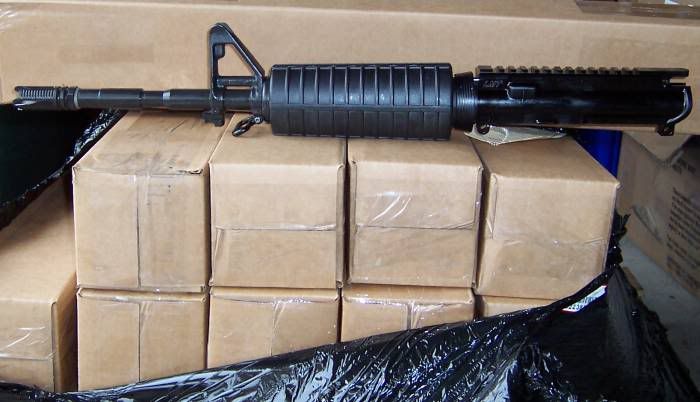 24 hours online ordering
At This Link
Save $50 !!!
Same price as standard LMT upper
(With this sale price you are getting a FREE Phantom, FREE Install, FREE M4 Handguards, FREE Shipping)
Barreled upper is
$535
$485
Barreled upper with chrome lined bolt carrier group and charging handle is
$665
$615
Includes
Free
M4 Handguards (Black or Green)
Includes
Free
Shipping
Thanks for looking!

www.bravocompanyusa.com

Phone: 262 - 367 - 4009