Man, I hope no one would have cleaned this gun from the muzzle! It's way too easy to clean from the breach. Any way, I dont have access to the proper equipment to mic the bore at the muzzle, but to the naked eye it does not appear to have any wear. Also, it grips a round at the muzzle very tightly without coming near the casing.
I gave the bore a good cleaning and took the rifle to the range again today. I still havent bought anymore match ammo, but used some more Port surplus. Here is a pic of todays range session. This is 100 rounds of Port surplus at 100 yards. Not a single keyhole in the bunch!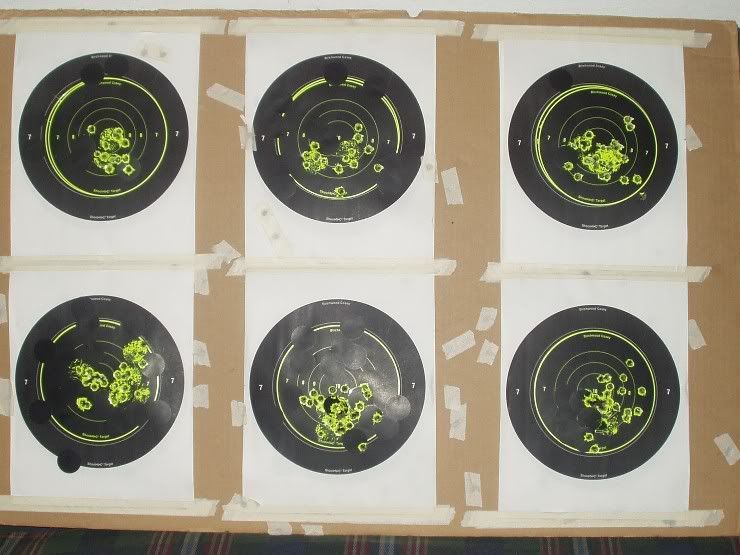 I left the range with a smile on my face.