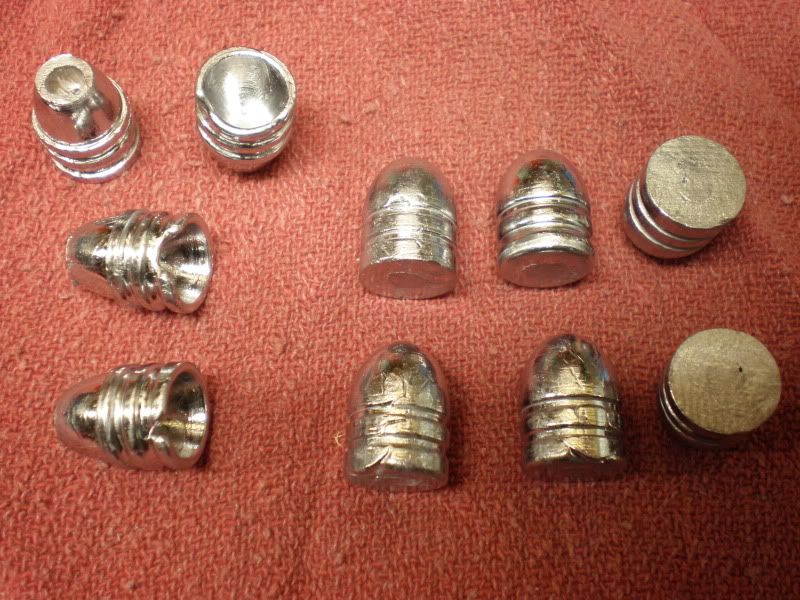 Now the bad p0rn. These failed inspection and were remelted.
Wrinkles and unfilled bullets. far right voids (hole)in the base of bullet.
Bullet on the left is a challenge to cast. It's from an old Ideal single cavity hollow base mold.
Casts a 165 gr Hollow base flat nose, .452 dia.
The round nose is from a 6 cavity Lee mold. .452 dia, 230 gr.