This came up in another thread and since I busted out the camera to get some pics, I decided to post them over here.
Basically I wanted a mounted light for my 10/22 and didn't want to pay alot for it. I was also really un-impressed with the TacStar light I had purchased for my shotty and thought I could make something better.
I started with a cheap set of 1" scope rings and rails I found at Academy. IIRC it cost just under $10 for the mount.
The light is a Brinkman Lithium that uses 2 CR123's and while the quality of light is not as good as my Surefire G2, it's just as bright and was only $17.99 at Target.
Screws were something I found at homedepot. Probably less than a buck. So all together, my setup cost about $30. It's been pretty lethal for the raccoon population when I have been back to my parent's home.
Here's some old pics with a Surefire G2 with the highoutput headlamp.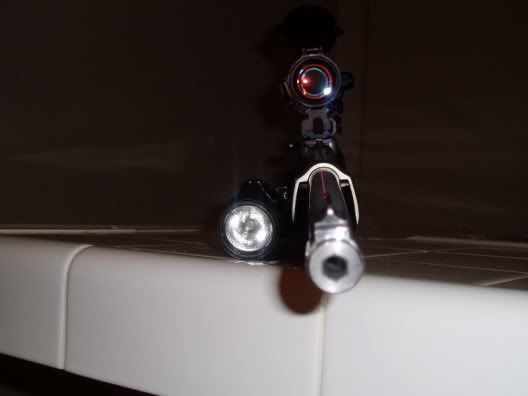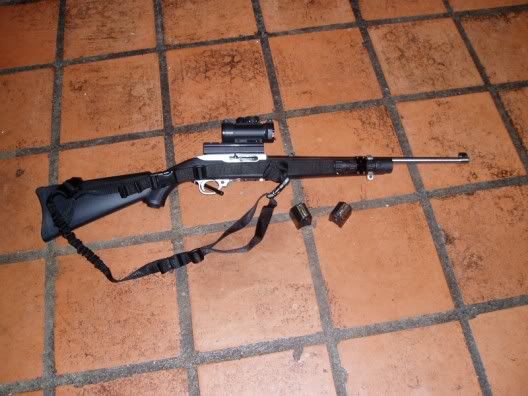 Here's some newer ones showing the mount itself and the newer el'cheapo Brinkman light
Rings and mount are a brand called "Kwik Site", they're pretty cheap but for what I was looking to do, they work perfectly.
If will noticed there's an extra hole in the stock to the left side of the rail mount. That's the original hole for the sling mount. When I decided to attach a light system, I need to shift the SpecOps Mamba sling further back.
EPOCH