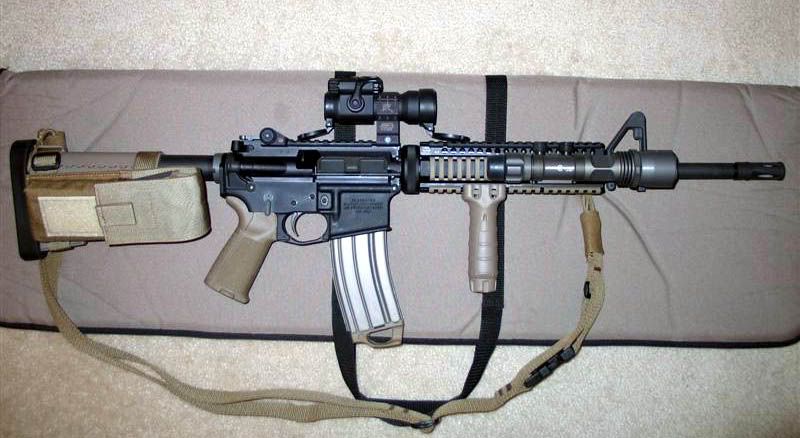 Here's my mid-length Colt 6721 A3 tactical carbine with Denny's Guns Operator SOCOM type mid-weight barrel, LaRue 9.0 mid-length FF rails, TD VFG, Vltor club foot modstock and Knight's Armament Co. straight high QR Aimpoint mount (lower third co-witness) - I rebuilt it myself.
The DD rail would be a good choice, it's among one of the lightweight design than most of the other brands.
I also have two Samson FF rails, a mid-length and a rifle length models, they're slightly heavier than the DD or LaRue but the barrel doesn't have to be removed to install it.
Most of the different brands of Aimpoint mounts will co-witness either at the center or the lower third of the field of view.
The mount made by Aimpoint has an available optional mount spacer to raise the optic.