---
Originally Posted By eklikwhoa:
so you did it yourself while comparing to pictures?
---
I was thinking the same idea...
Hope it looks like this: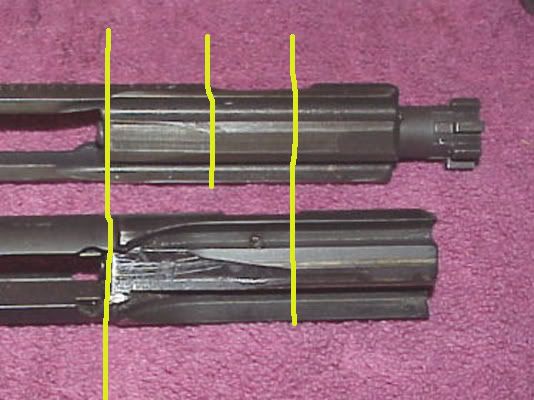 Top bolt shows standard ramping on 223 style bolt, bottom bolt has been ramped!
Notice that the area the hammer must travel to reset has increased with the ramping about 100%.
You do not need to remove any material below the existing plane the is presented, just extend the ramp further back!
I hope this helps you, please post some pics maybe we could see what it looks like and help you better!
Joe