guys I just received an e-mail containing some pics from jntmjt1 (aka John Thomas) and I couldn't wait for the actual product to arrive, so I'm going to post up some teaser pics for you guys.
but first I have to say John told me after doing these, that he prefers doing the normal A1 style furniture, but he took this on as special project. He also says if anyone wants info on special orders, that you can contact him at jntmjt1@yahoo.com with your questions.
now I also have to admit I was a bit skeptical when he said he could do the carbine furniture, but since I just recently won an auction on GB for a bunch of RRA parts, and some of those parts just happened to be handguards and grips, I figured I didn't have much to lose. So I contacted John for his address and sent him some parts for him to paint.
so like I said, I received this e-mail tonight with some pics that John had taken of the finished product...and all I can say is that he has definitely won me over. I couldn't believe how well these things turned out....so here are the pics for you to drool over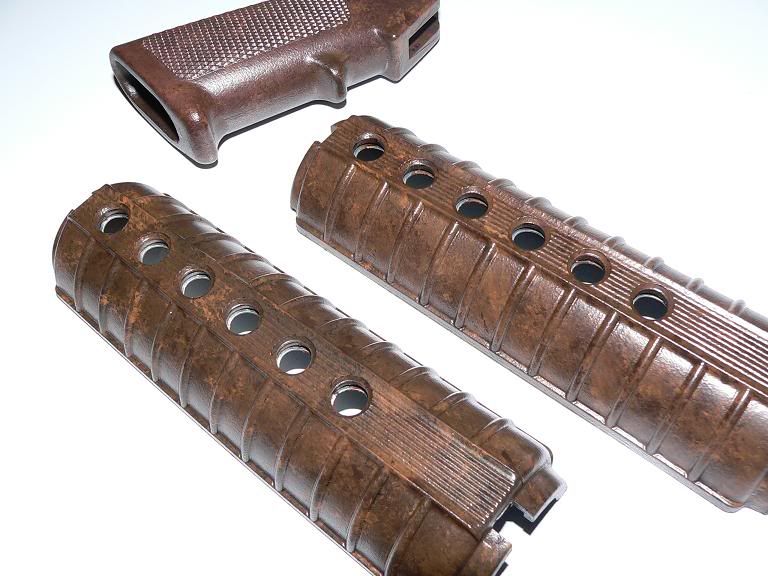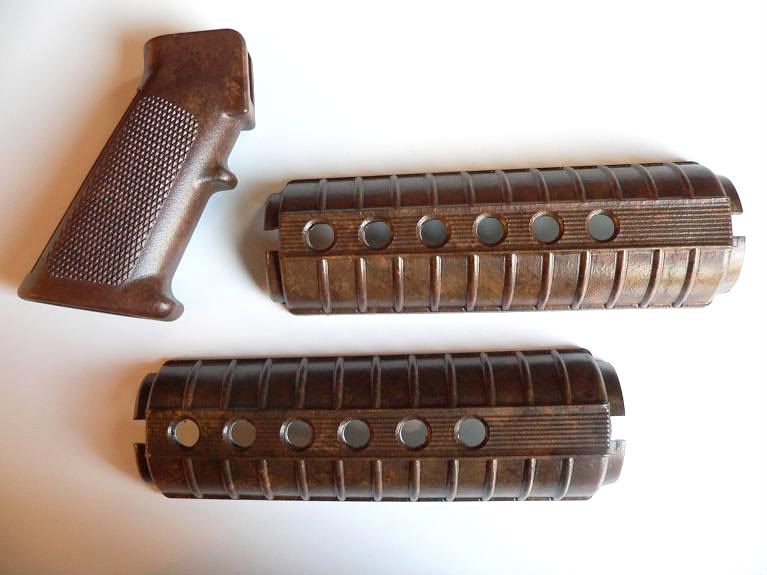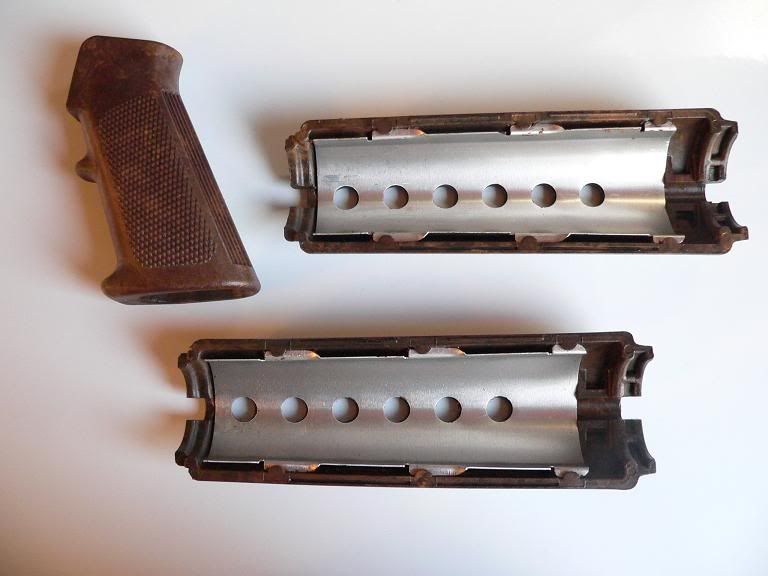 thanks again, John...I can't wait to see how these look on my SP1