I've never understood it... You pay $300 for a 4-railed aluminum free-floating forend, and what you get is an unsightly gap between the end of the rail and the start of your front sight base.
LaRue, Daniel Defense, Samson, Troy... they all seem to have that "gap".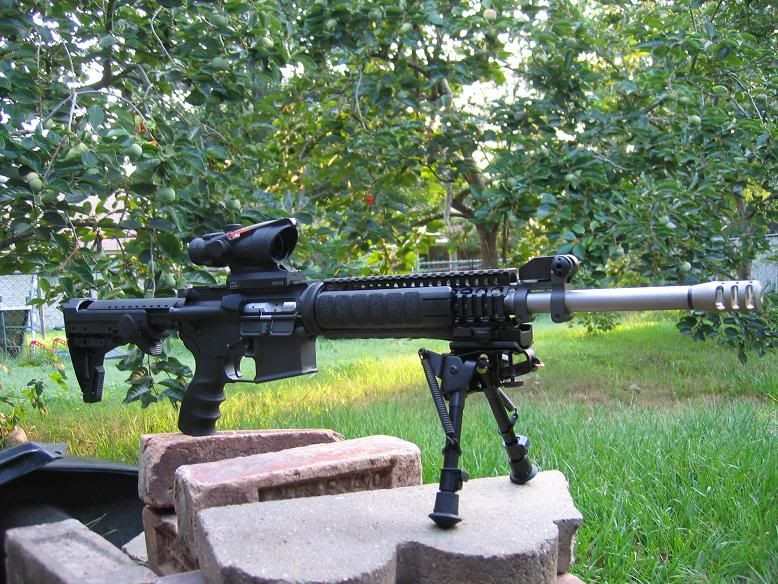 My first time out with my Daniel Defense forend, I thought maybe the handguard cap was supposed to go there... but nope, it didn't fit.
Now I would just say to myself that it was allowing for manufacturing tolerances or something... BUT then there's PRI, Armalite, and Yankee Hill... From the ones I've seen, those do NOT have any gap.
Anybody have any good input as to why "the gap"?