---
Originally Posted By WIZZO_ARAKM14:
I like RRA because they are local
, have 2-stage triggers standard in their rifles (a $100 option from other companies), have great fit and finish, are very accurate, and are a great bang for your buck.

Bushmaster is second place because the one I've had rattles and got really finicky in cold weather (I blame the weather). It is accurate enough, but not as accurate as my RRA. The fit and finish was pretty decent and it has one of the best trigger pulls of any standard AR15 trigger I've ever had the pleasure of using.

Colt is 3rd for me because I haven't been impressed witht the rifles I've seen and handled. That, and they have non-standard trigger and hammer pins (.170" compared to the industry standard .154"). They have done this for a purely politically correct reason as there is no advantage to doing this.

Hope this helps a little.

WIZZO
---
Bumpin' off Wizzo's post (hope you don't mind, man)...
Just as Wizzo prefers RRA (and probably has more knowledge of most major names of the ARs), and others prefer their Colts, Bushmasters, etc. I prefer my Bushmaster.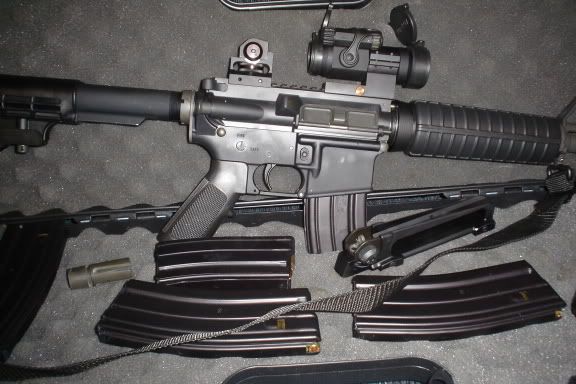 I am still new here too, and like you researched the heck outta this site. I wanted to know everyone's opinion on their preferred brands of ARs. After all my research, I went with the Bushmaster M4A3 "Patrolman's Carbine" (I paid $845)...
Bushmaster "Patrolman's Carbine"
I can only give you my limited experience. I am a Patrol Officer in NC and wanted an AR for duty. I chose the BM M4A3 and so far, am really satisfied with it. I am slotted for a 4-day rifle school to get "qualified" with it for carry in the middle of December '05. I have shot about 100 rounds through it, so far, primarily for function firing.
My Range Report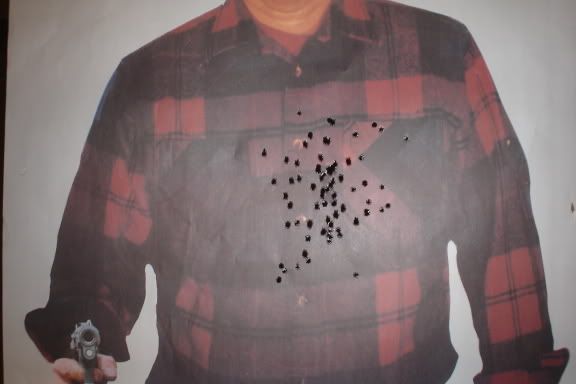 My advise to you, being new still, is to read, read, read. I even went so far as to print off interesting articles, created a folder on my computer for "AR15 related stuff" and have a TON of gun-related websites in my "favorites".
Please feel free to shoot me an IM or e-mail, if you want further information on where to get good deals/prices on mag, ammo, gun cases, etc.
Oh, and Welcome to the site and g'luck with your AR purchase!
eta: grammar and stuff.