I lost a lot of pics when my old puter croaked. Thanks to fight4yourrights, I have recovered this one. August 2000, Marriottsville, Md. Back when SBK was known as Lil Ops, with a borrowed M4. His first shot from an AR15: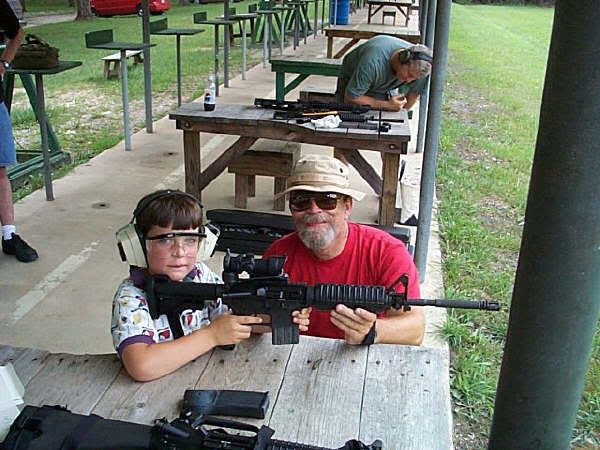 Hard to believe he was that small now, here he is a couple weeks ago withhis new M4A1:
He sure is growing. Damn its fun being a dad.
Ops