I've done a few of these in the past and re-read the criteria and it's pretty simple. Guns and food. All the rest is away from the those two basics.
So, I bring you the 2006 Valentines Day dinner I whipped up for Mrs. M38A1 this evening. Marinated, grilled rib-eyes, hot spinich/artichoke mix, pan sauteed string beans, and a sweet potato. Crown & 7's for drinks, wine with dinner and homemade strawberry pie for dessert. I like pie.
Plated up sans G26: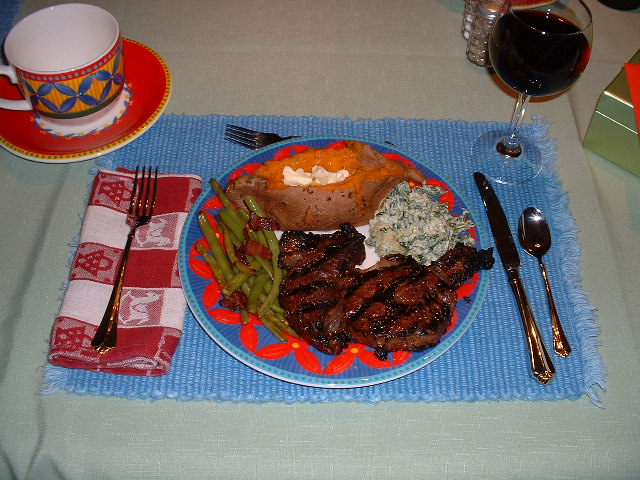 Her side of the table with her G26: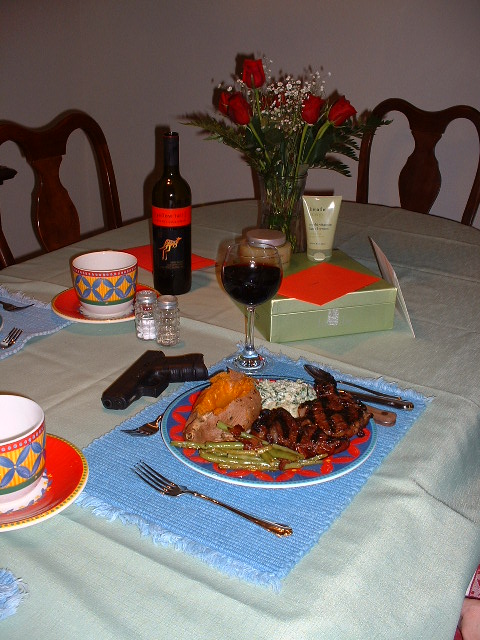 Enjoy!