My roof got pelted by debris during hurricane Wilma and one of my ridge tiles cracked and section of it broke off.
I was lucky only one tile broke on my roof as others were not so fortunate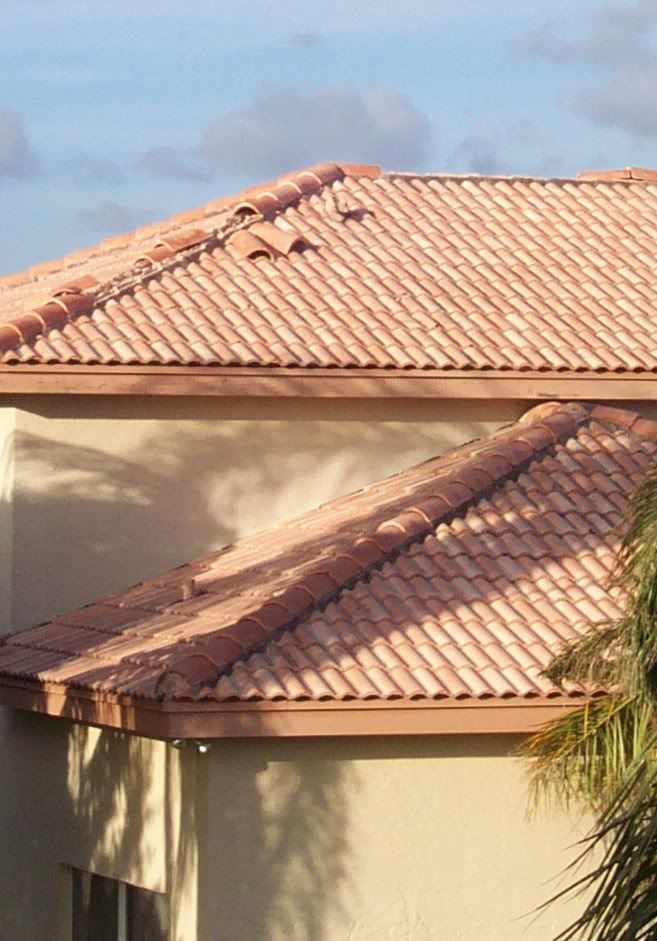 Day after the storm I went up and covered the broken section with aluminum foil to prevent the exposed tar paper from drying out from UV light and heavy plastic sheet to prevent rain from entering the roof.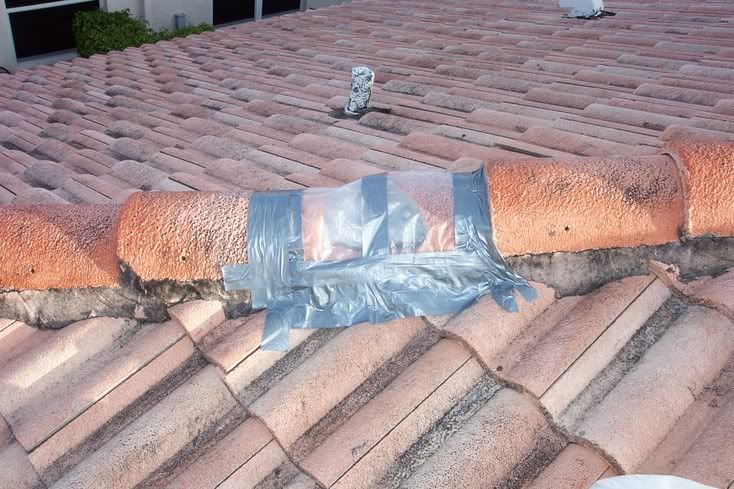 Today while working around the garden I found several pieces of the broken tile in the dirt. I picked up about 6 pieces and it seems to make up about 80% of the damaged section.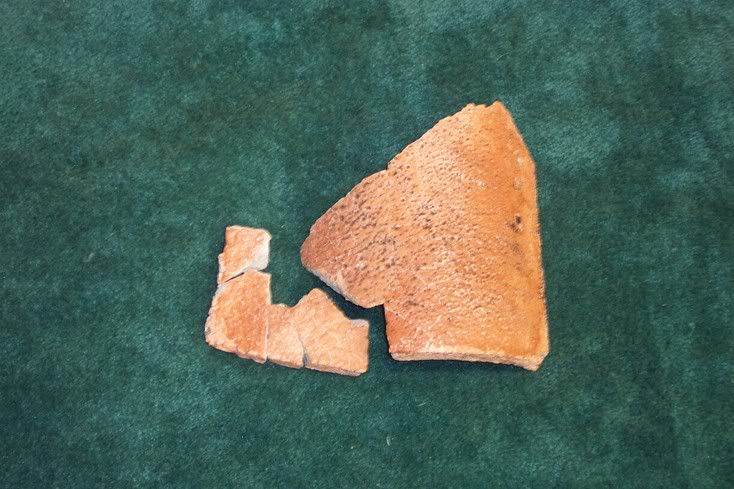 I need to know what kind of adhesive I should use to put these pieces together and to attach it back on the roof. I tried using liquid nail to reattach a small piece of cracked field tile couple months ago and it didn't work. It looks like liquid nail didn't hold up under the South Florida sun and melted and the glued piece just came off.
Also, what kind of filler can I use to make up the sections of the tile that are still missing? I was thinking about plain cement with color die added to match my tile color or is there a better solution?
I been trying to get a roofer here for past two months to fix it but nobody is interested unless the damaged area is larger than 300 sq ft.
I'm hoping someone here may know.
Thanks.