I just realized I forgot the beverage but I've already eaten the meal so it's going to have to do, I'll aim for perfection the next time.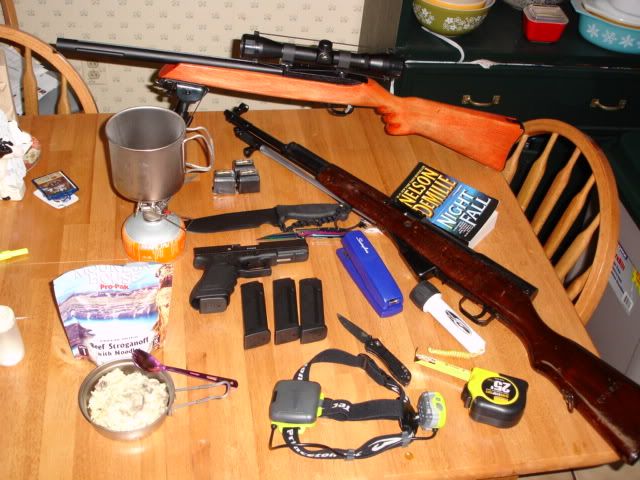 The meal is a mountainhouse stroganoff, in preparation for my upcoming backpacking trip. I've even included the stove and the pot, brunson raptor and snowpeak titanium, there is a titanium spork included in the pic as well. I've never had a commercial backpacking meal before, it wasn't bad!
The orange gun is a ruger 10/22 with a whistlepig barrel on it with a factory stock that I modified myself. I don't have an ar15, sorry, the sks is the stand in. I have some clips (clips on mags!) but there's already so much crap I left them out. Maybe I should have left out some of the knives.
There is a swamp rat camp tramp there, a rainbow kershaw leek, in keeping with my ghey side, and a benchmade 705.
The pistola is a glock 21 with trijcon night sights. I meant to put my excam .25 peashooter in there just because it came up on a recent thread but I forgot.