Slightly different concept than your standard EMComm box.
The Emcomm Backpack!
DC to light. 100W. Can run off of AC or DC or internal battery.
This rig was originally used for working satellites, as it has the split VHF/UHF rx/tx capability. But after some time, I wanted to put some auxillary functionality in it.
Couldn't figure out whether to do the dual Yaesu batteries or the built in power supply from Yaesu... so in true ARFCOM tradition I decided to do both!
Now the problem was to figure out how to do both. So lets see what we have to work with.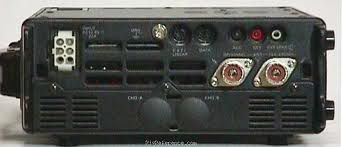 (Pictures taken from internet)
Two battery bays, so lets put in one battery and one power supply... easy right?
Well as it turns out, finding a supply that fits in the height to allow the original case to be put on is quite a challenge.
It would not only need to fit in the space allowed (1" tall was the hard part), but it would also have to have the current capacity to run the radio at the full 20w that it can run at from the internal battery connector.
After searching through all the major suppliers of open frame supplies (Mouser, Newark, Digikey, etc) I found this supply from Advanced Power Solutions (APS103VP).
11 amps continuous at 12 V, and more importantly, low noise and the correct dimentions!
It has the following specs.
http://www.pikpower.com/new%20site/aps_b/pdf_internal/APS103VP.pdf
But to furhter complicate things, you can't buy this power supply from any distributor in single quantities.
After talking to the manufacturer over the coarse of a few days, I was able to get them to sell me a "sample quantity" of 2 supplies.
(BTW, I still have the other one, new in box, if anyone is iterested in it you can IM me.)
So now with it mounted and installed, I have the capacity to run off of traight AC at 20W, and I can run off of the internal battery.
I have it set so that the "A" battery is actually the internal AC, and the "B" battery is the internal battery.
I can also charge the battery off of my internal supply with the Yaesu converter. It only requires a few amps at 12v, and is no problem for this small power supply.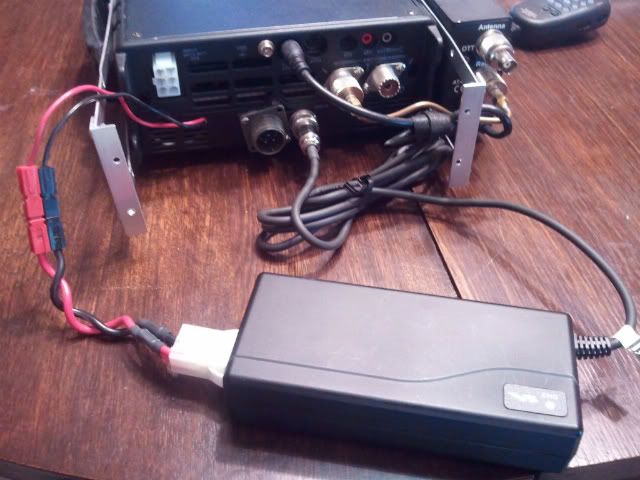 And with some standoffs, I can store it all in a standard backpack (with the LDG tuner) along with some wire antennas.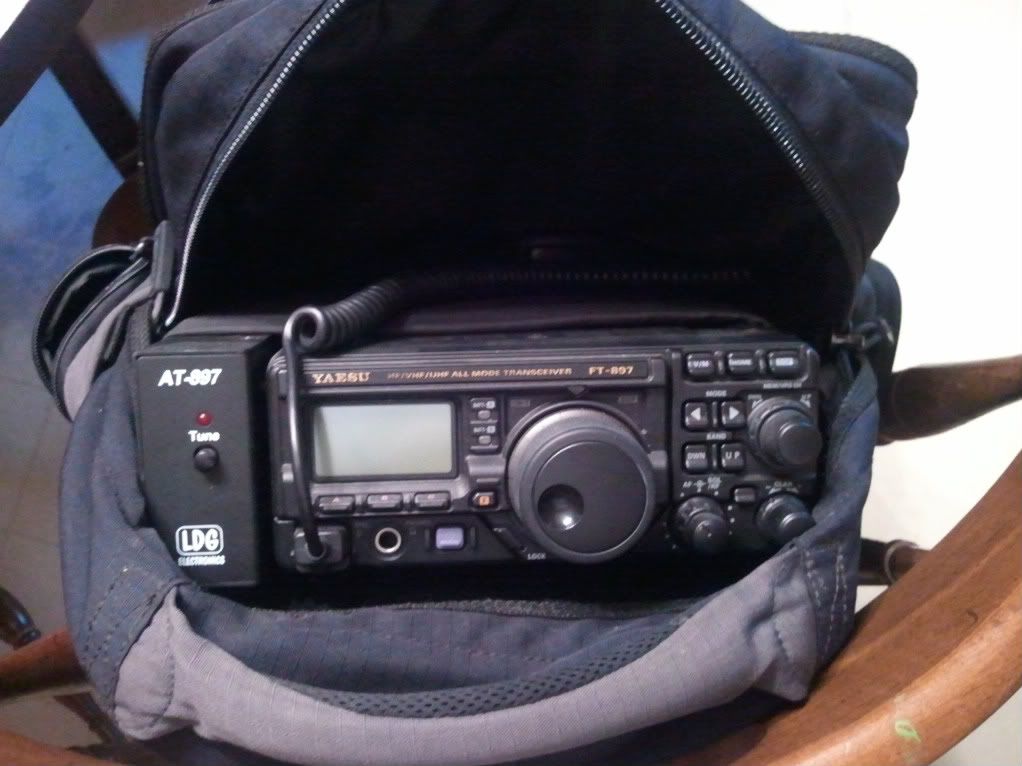 Hope this gives someone an alternative to the orange/OD green debate!
The orange guys may be seen better, the OD guys may look cooler, but the backpack guys are the only ones that are going to be carrying this thing for miles with any reasonable comfort!!!