I prefer a regular plain black rear and a front night sight. Since as a non LEO any defensive shooting is going to be 21ft or less I don't feel that I need to worry about 25-50yd shots in low light. These sights have larger rear notches and are very high quality. I seem to find the front sight during my draw much faster if the rear doesn't look similar to the front. My sights on my Glocks for carry are Warren Tactical sights that have Trijicon front night sights and either Warren cut or Sevigny cut rear sights.
From left to right, Glock 31, Glock 34 and Glock 17. The G34 has a Dawson Precision fiber optic front sight and is my IDPA SSP and USPSA Production gun.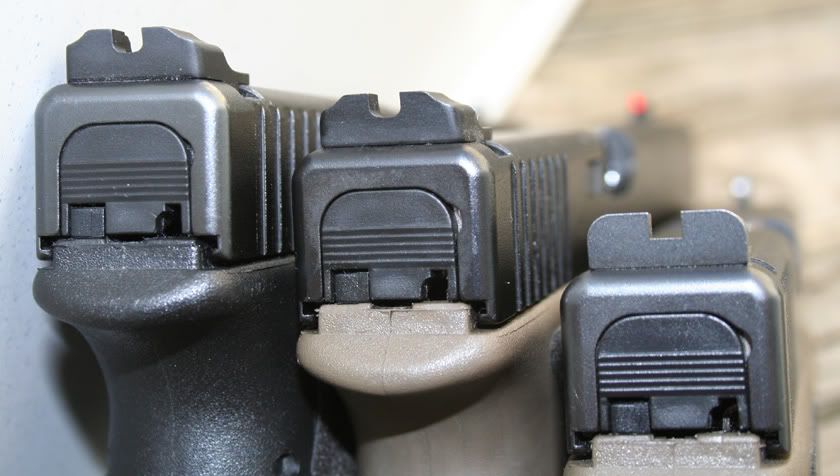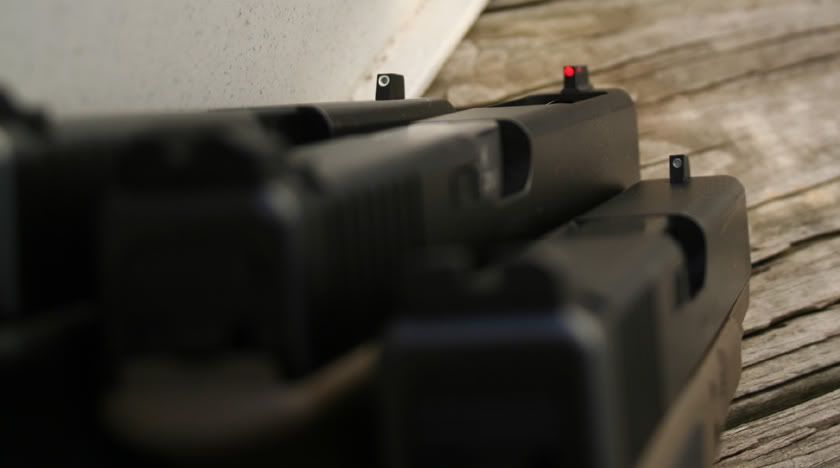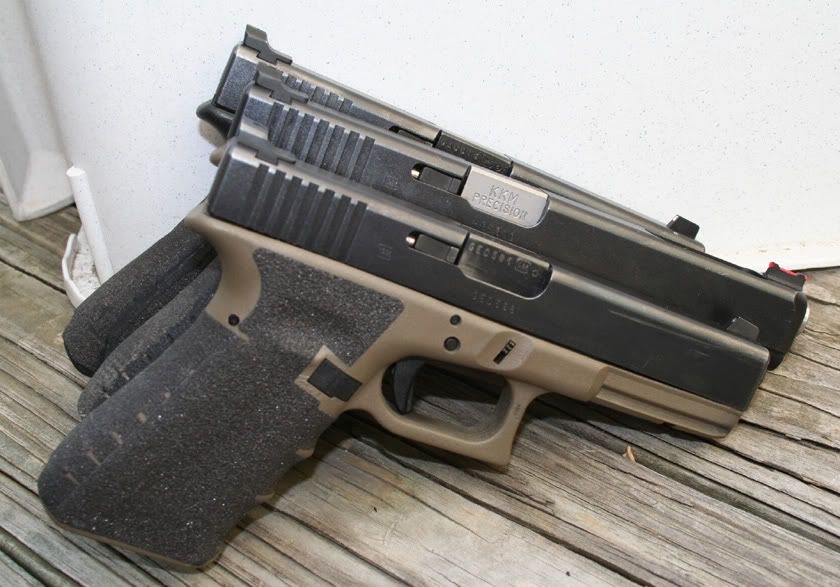 We may be carrying these soon at VA Arms and I think we do have some Meprolight green/green sights for USP compacts in stock.