This is my first attempt at a "range report" so I am pretty sure it will suck in comparison to others. For the record almost all the pictures were taken with my crappy cell phone camera because my older sister cant figure out how to work her new Sony digital and wont let me mess with it. Women.
Pistol: Sig P226 in caliber .40 s&w as seen below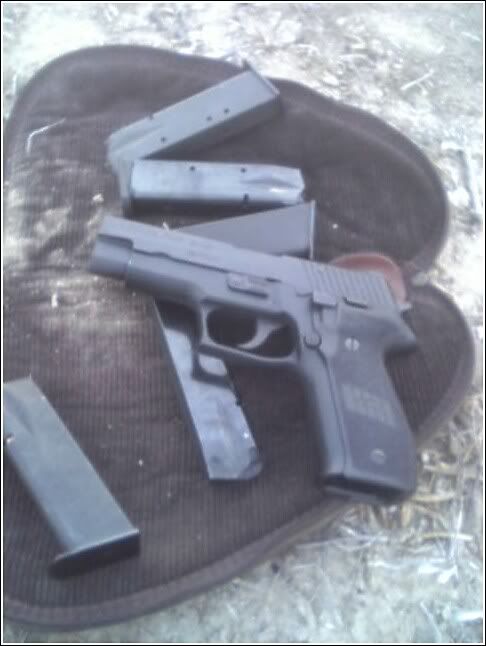 Ammuniton: 200 rounds of winchester .40 S&W 155gr JHP (RA40155HP).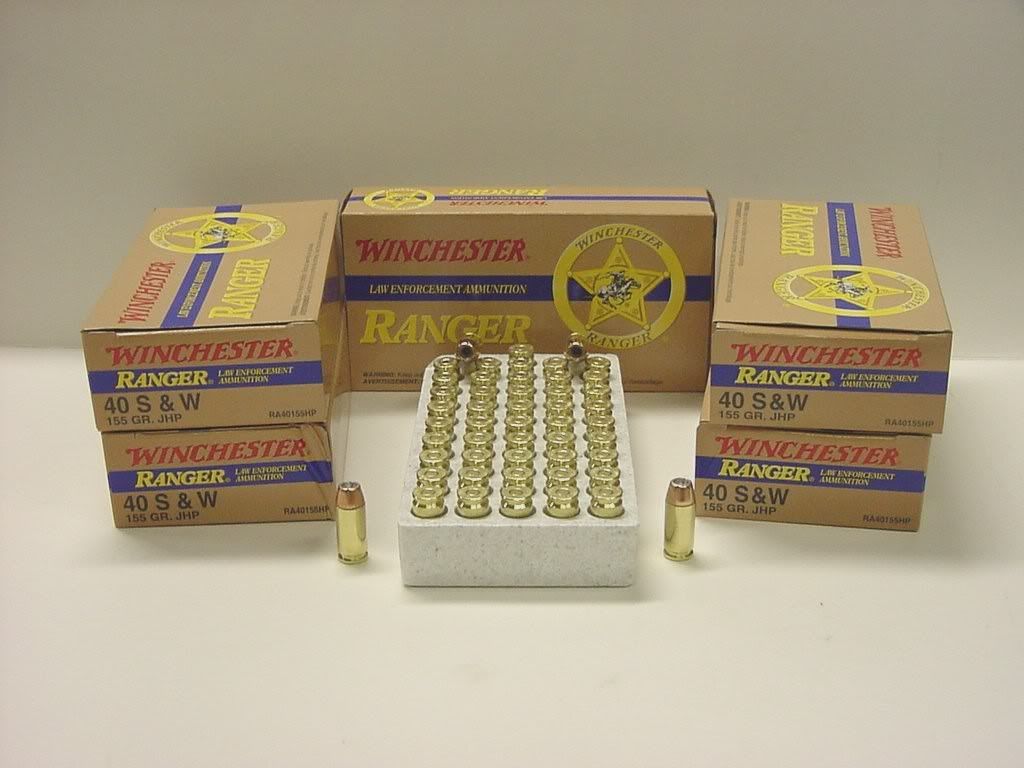 Results: In the 200 hundred rounds I fired I had no malfunctions of any kind whatsoever. While this was not my first time firing this particular pistol it was the first time I took it out to see how accuratly I could shoot with it. All shooting was done in a standing unsupported postion, I despise shooting from a bench its just not the way I was taught to shoot. One thing to note about the folowing pictures is the targets themselves. Owning a ranch has granted me many privileges one of them is not having to pay for paper targets. (for reference the targets were about the size of a childs head (as morbid as that sounds) or medium/small size plate)
Target 1: 12 rounds into one ragged hole at 12 yards.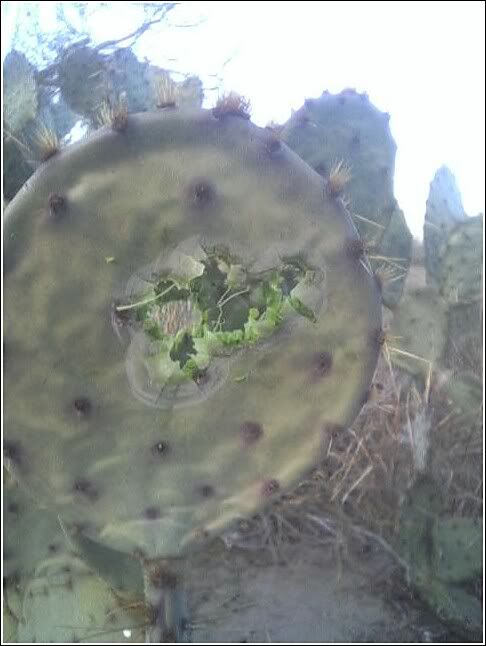 Target 2: 10 shots at 13 yards shooting one handed.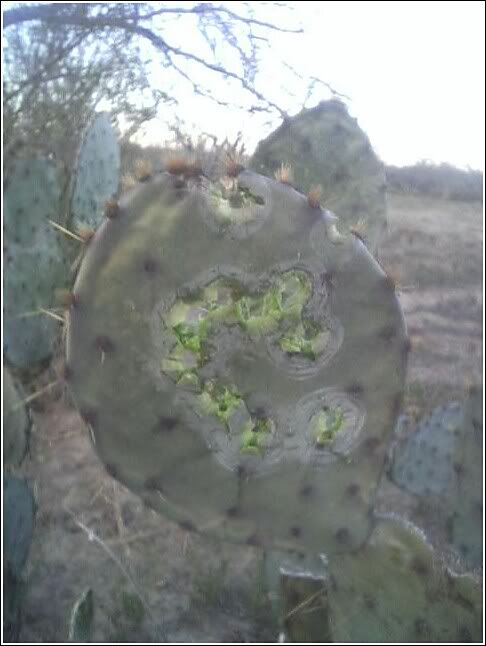 Target 3: 6 rounds out of 10 at 30 yards.