I've been working on a little project for a while. I
like
to shoot lead because of the cost. I
don't like
to shoot lead because of the smoke. I use a slow powder but the smoke was distracting and it's annoying when the targets disappear.
This project started as a weight savings idea that morphed into something far better. I have the full run down of how and why posted on another site but here I'll just post the down and dirty.
- 6 inch barrel that is as light as a bushing barrel, yet does not require a bushing. Less reciprocating mass.
- Freebore Muzzle that acts like a vortex cannon projecting gas and smoke straight out.
Here's the test prototype, from the muzzle end. It's a little rough, but you get the idea.
VIDEO:
A standard 5 inch barrel is first. The smoke actually comes back toward the shooter. The W2R barrel jets the blast over 4 feet forward. Same ammo, same bullets, same power factor.
http://www.youtube.com/watch?v=-V_fC-XVk_s
One more. 20 rounds of lead, then 10 of jacketed. The blast goes forward and dissipates.
http://www.youtube.com/watch?v=s8-zDzJirpU
The first production barre I received to testl is as accurate as the original 6" bull barrel I installed in the gun.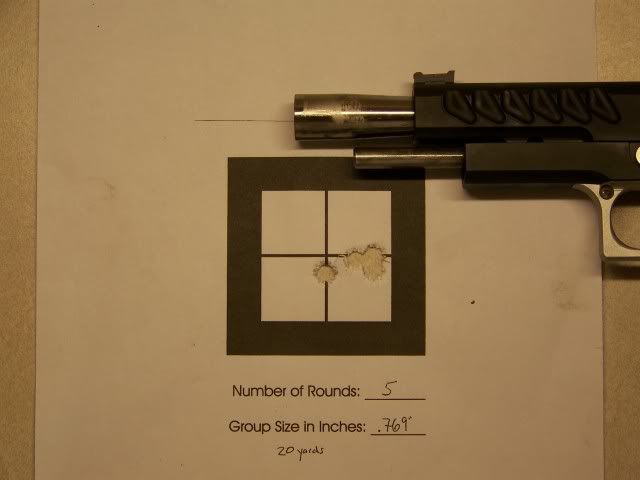 This has been a really fun project so far. I shoot a 6" gun, but now I'm considering doing 5" barrel's like this too.