---
Originally Posted By memyselfandi:
Ok from what Ive experienced the .40 is snappier than a .45, the reason Ive been told is because the .40 has more powder in it to equal (or close to it) the kinetic energy or transferable energy of a .45 upon impact. If this is incorrect please correct....

Assuming that, would a .40 round that has the same bullet weight of a comparable .45 round then therefore shoot more like the .45 and less snappy? I.E. 180gr Defense round for .40 with a 180gr Defense round for .45

Thanks for the help.

This matters only because I normally don't like the .40 when I'm shooting. I like .45 because it seems more predictable when I squeeze the trigger...maybe thats just the guns Ive shot it in...but Im highly considering the CZ 75 Compact .40 here and I'm wondering if either a.) the ammo will effect the way it shoots which leaves me in control of felt recoil/predictability or b.) it was just the gun/guns and I should try the CZ anyway.

She's such a beaut' ain't she?

www.cz-usa.com/data/productimg/main063.png

---
I was going to leave this alone...
Hold off buying the pistol until you have shot one in the calibre you like.
It is called "percieved" recoil for a reason.
I find the .45 to be a heavy push.
I find the .40 to be a hard slap.
To take a .45 out of 230 grains is negating the use of a .45
I carry a .45 .
Due to an injury I work out with a 9mm
(I've carried a 1911 for 20 years.... my Glock has little chance of corrupting me.)
In training it is all about sight picture.
With both guns I am able to hit "minute of tango" with no adjustment.
Find what you like.
Screw the "calibre of the day"
Just a thought:
A 9mm will likely expand.
A .45 will never shrink.
Federal .45 HST (Only when you care to send the very best.)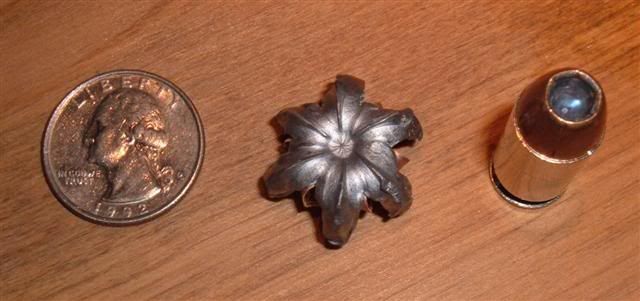 My opinion is worth exactly what you have paid for it.