We had camo netting the whole year...
Most US soldiers are getting killed by IEDs, not snipers, although the one guy we lost was to a very skilled sniper.
Most Iraqis can't shoot and don't have the balls to get that close to a FOB perimeter...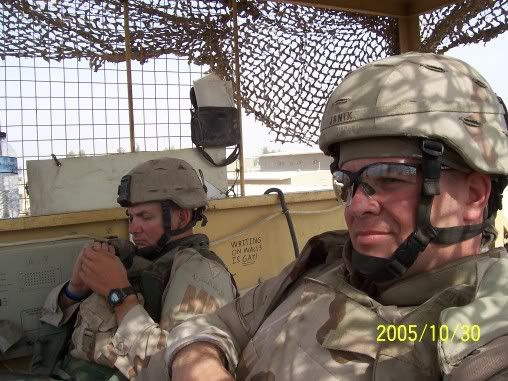 As you can see tower guard is quite stimulating duty! On the rare occaisons they gave us a break from driving up and down Sadr City, tower guard was a time to relax and recoup...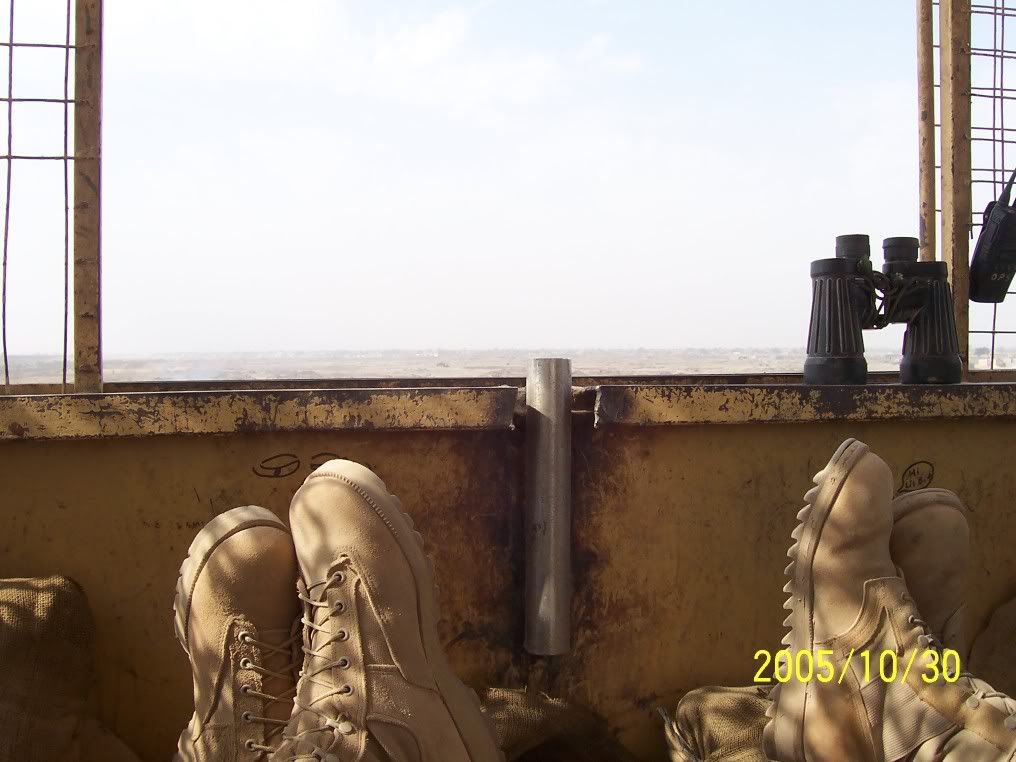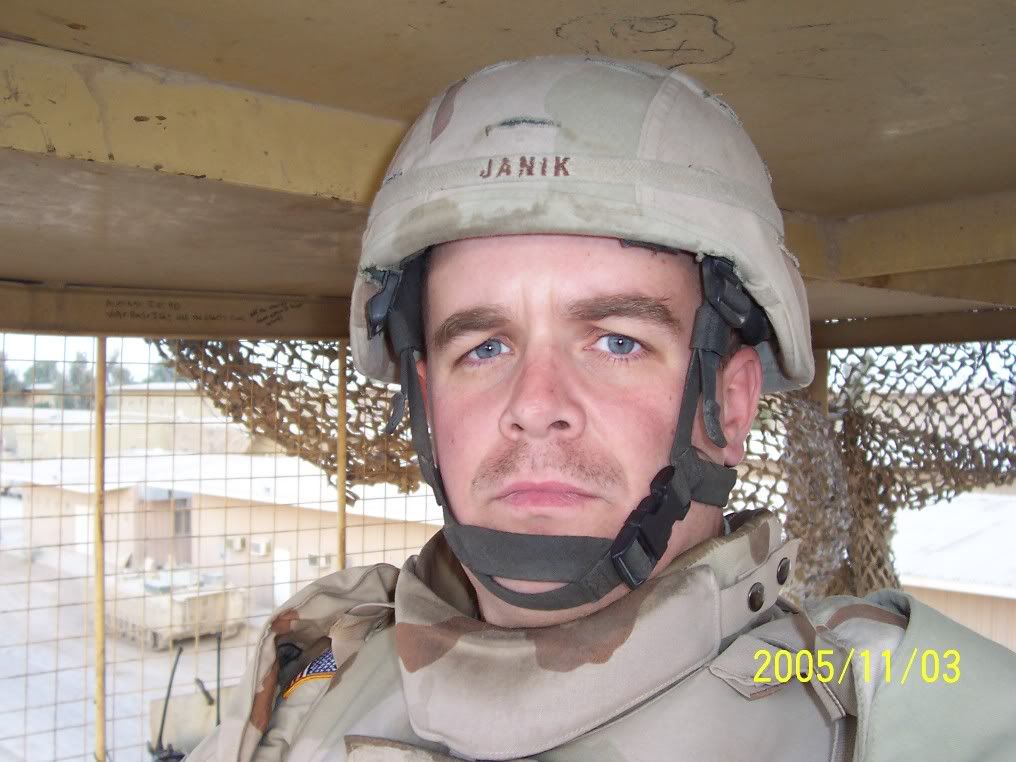 Note camo netting in the background... serious concealment!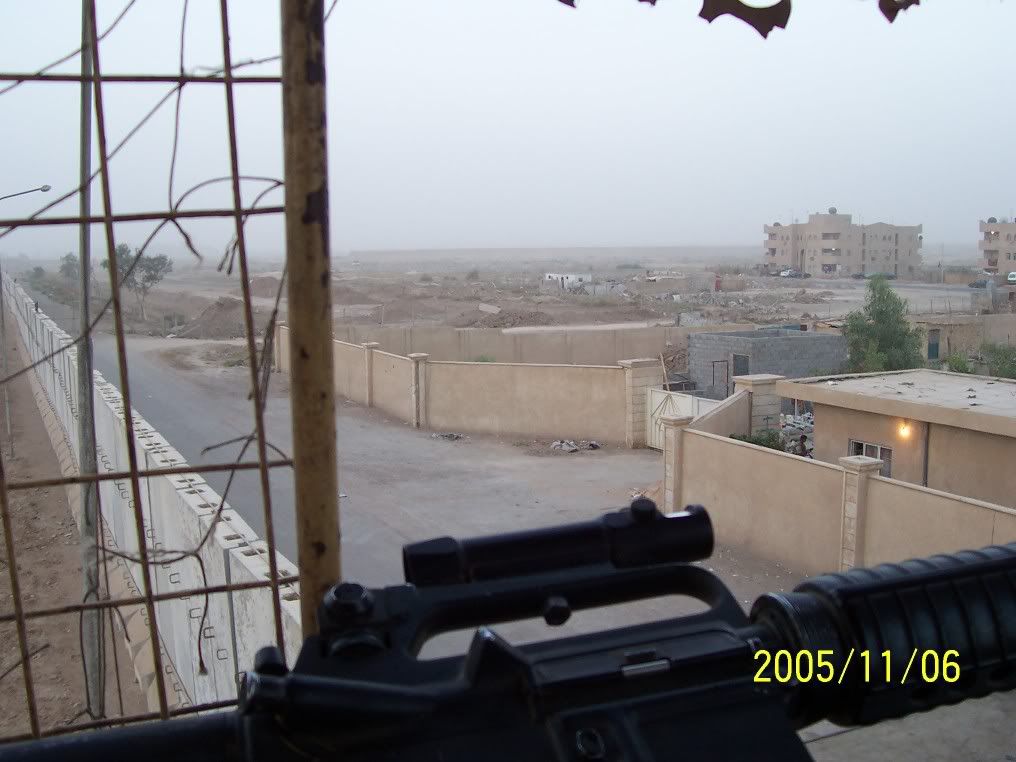 Our neighbors! Yep, that's how close they are to our FOB...
Another Baghdad sunset...over the burning trash heap!