Say what you want about American cars being junk. This car was rear ended in a chain accident and needed the bumper and bumper cover fixed. Now this.
Impact was 60 mph, straight and level highway. My buddy and I were yakking, had my dog in the back seat, he was sitting up with his head in between us looking ahead too. Deer jumped out immediately in front of us, there was no chance to avoid hitting it whatsoever. Pow! We went from 60 down to 50 and the deer flew up the hood and over the top of the car to land somewhere were we never found it in the dark!!!!
Amazingly, the radiator didn't leak, even though it was bent up pretty bad. After a Sheriff's deputy investigated (she didn't shoot my dog!), I drove it 15 miles home.
Pics: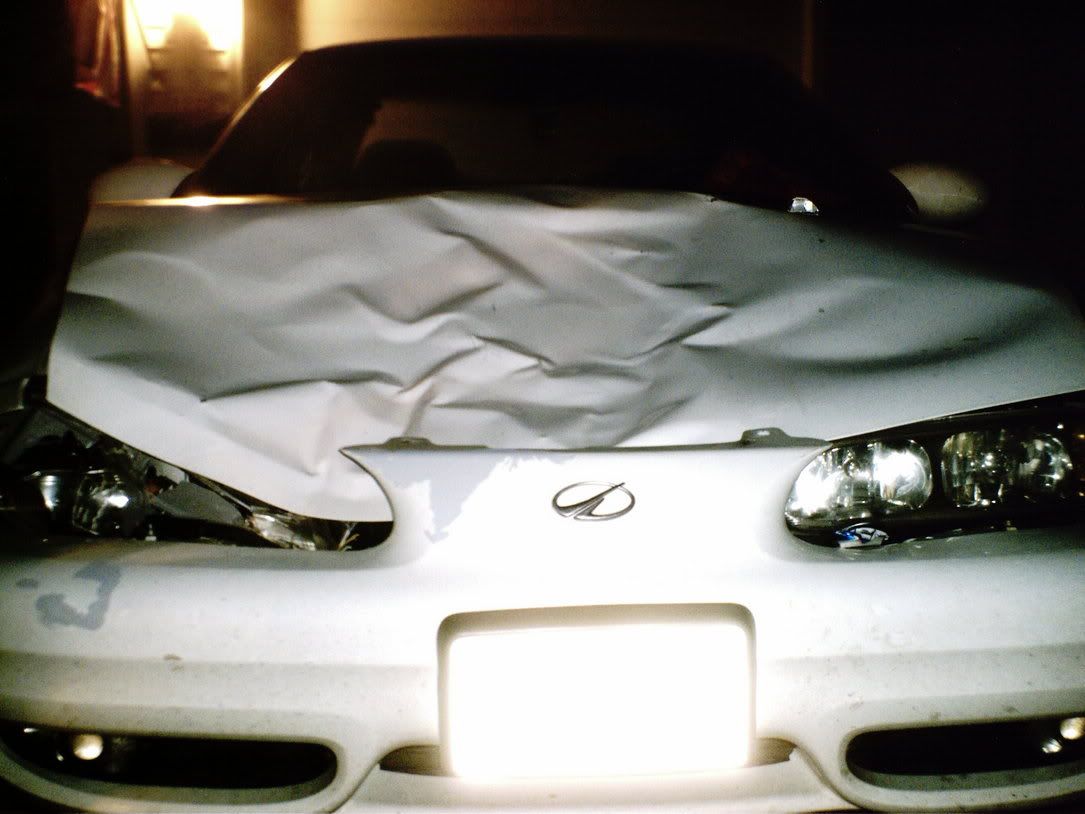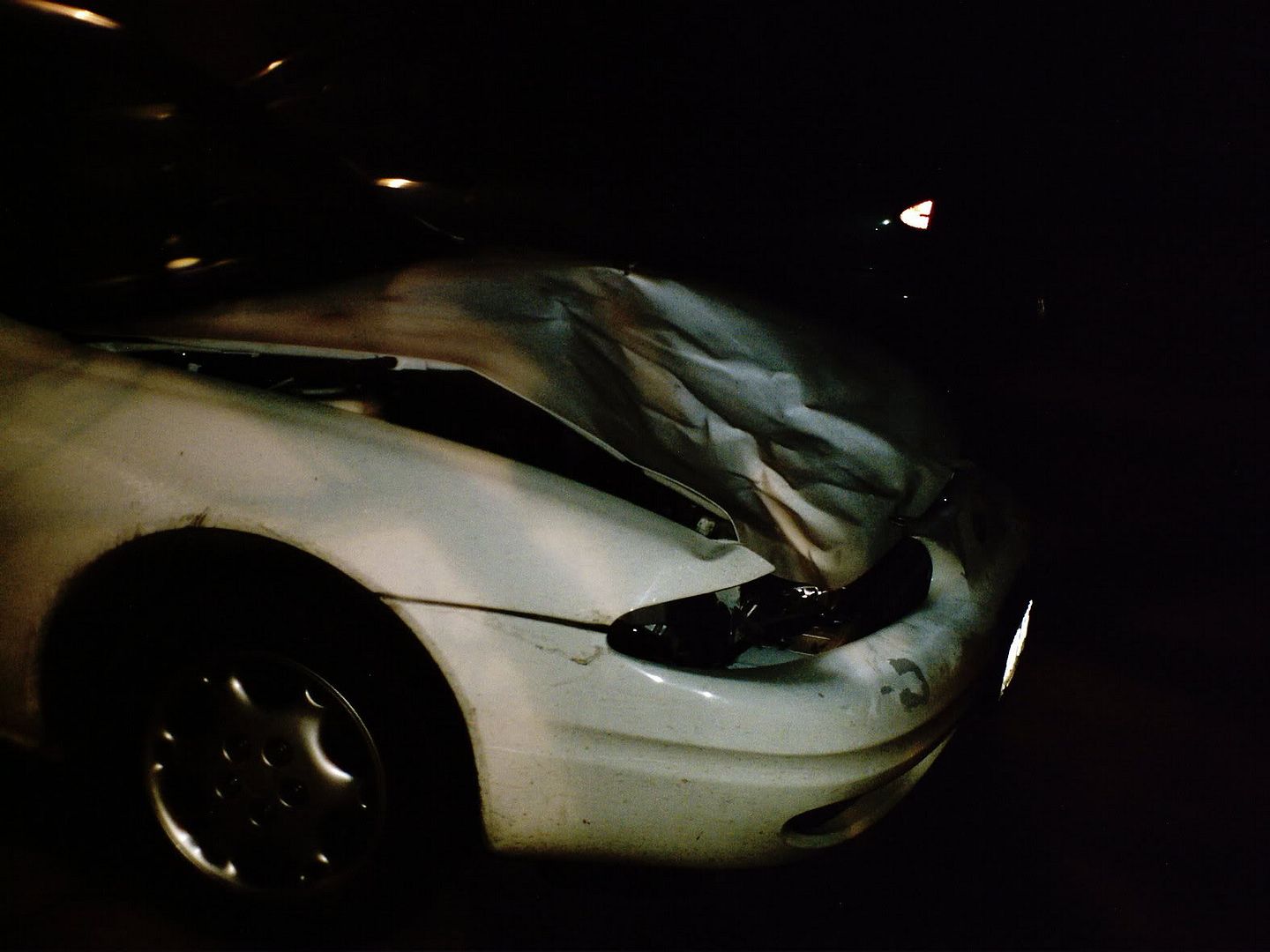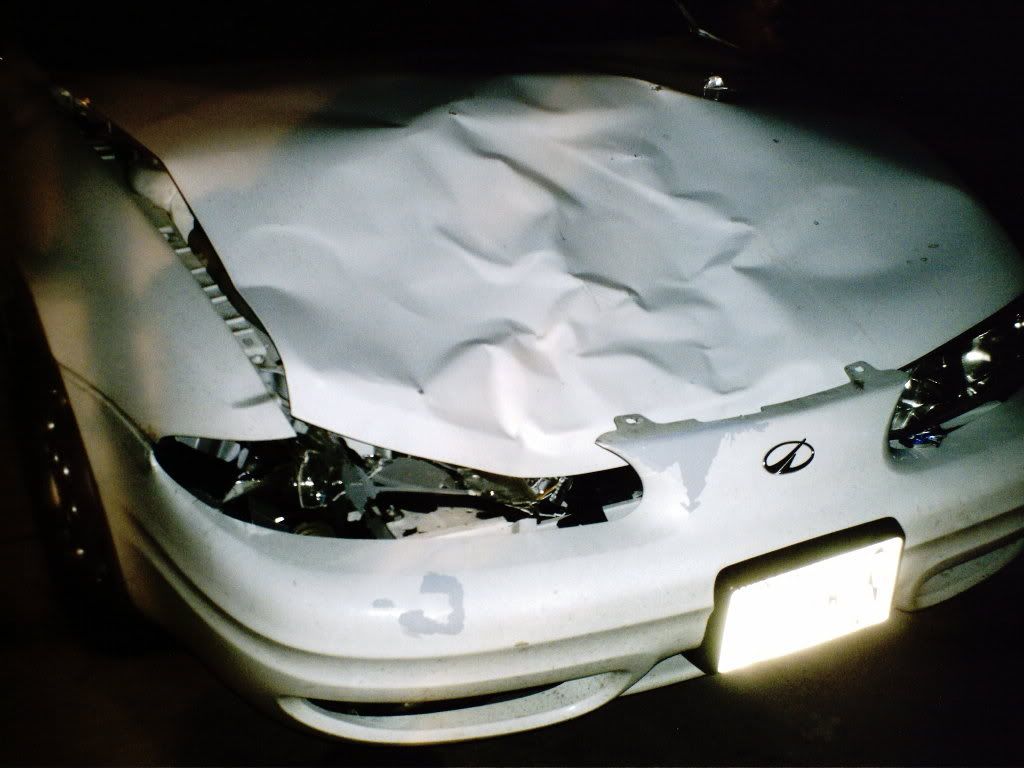 I took it to the body shop today, the most reasonable one in town. He does really good work though. His estimate was $3500. Due to the low value of the car (it's a 99 Alero with almost 100k on it) the insurance company is talking about totaling it and are having their own adjuster come look at it on Monday. I owe more than it is worth, BUT I purchased gap insurance just in case something like this ever happened, so I'm covered.
I would say, this is a pretty well built car, regardless of how little value it held in the market.