Hey guys, have you noticed how CNN has been portraying the speakers at the RNC? Either they're scowling or are giving the zeig heil. Here are some examples:
Democratic Sen. Zell Miller of Georgia at the Republican National Convention Wednesday.
Cheney giving the Hitlerish half wave.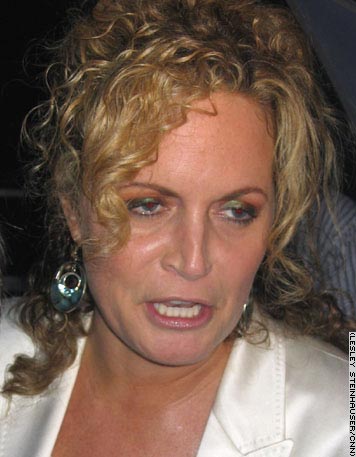 Recording artist Carolyn Hudson in the middle of saying something, looking "drunkish" in my opinion. (isn't that Kennedy territory?)
Sorry, but a lot of the pics I've been looking at on CNN all day are somewhat....gone. No, its not a conspiracy, but they've probably lost their freshness. A bunch were of a scowling First Lady, which was nothing more than her talking and a couple of Bush himself, who of course was also in mid conversation and another pic of him waving, which at full extension of his arm forward was when the pic was taken. I also have seen Guiliani and others portrayed in this light, which goes with the "fascist" cries of the loons.
I especially love how the RNC isn't over, yet CNN is already pumping the DNP's party across town. And they say that CNN is unbiased?