THEY WERE EVERYWHERE!!
we had just arrived to our CP after a 10 hr car ride, i was loading a mag, and happened to have my camera handy when they just came out of nowhere. i snapped a pic as my shooting buddy & fellow ARFCer, "chooper" alerted me to the danger . (BTW, that's his 1st AR. me in the boys pitched in and bought this pre-ban for him as his wedding present.)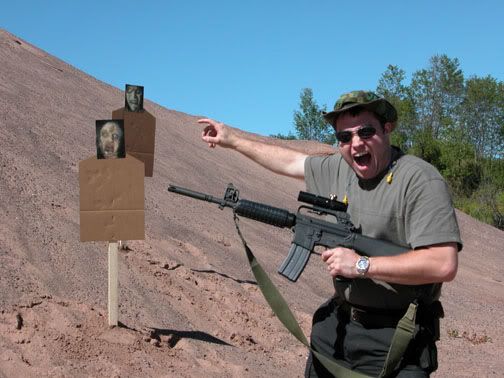 we managed to contain this rather nasty undead bastard. That's a TANNERITE necklace "chooper" & myself made for him. there is 4 bottles of tannerite in that gatorade bottle.
oh yea, if anybody can host, i have video of TANNERITE VS. ZOMBIES & TANNERITE VS GIANT ANT MOUND. or tell me how to take snap shots of DVD, i'll post the carnage.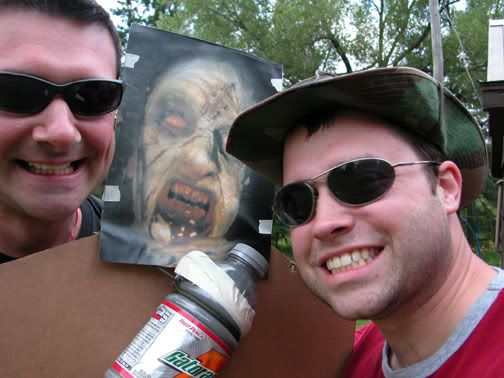 luckily for us, i happened to have the trusty "Zombie Survival Guide" near by to help guide us. i'm convinced it saved our lives!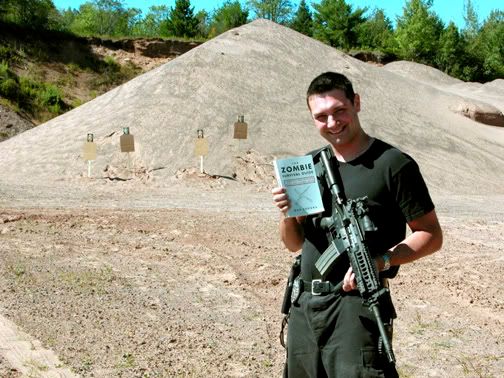 it was a tough fight, but we managed to clear them out by the 3rd day. some more pics, enjoy: