Pictures of M*******, the self proclaimed prophet: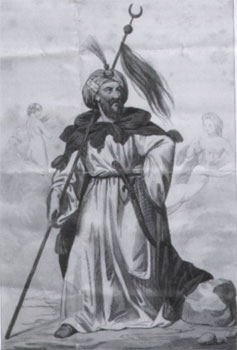 "Unless ye go forth, (for j*had) He will punish you with a grievous penalty" Qu*ran 9:39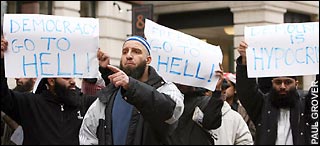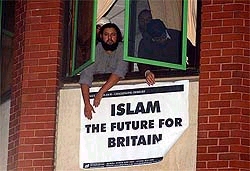 An ar*b proverb says "al awamo kal anam" (Common people are like animals).
"And take in your hand a green branch and beat her with It and do not break your oath" Qu*ran 38:44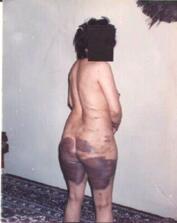 An Iranian woman beaten by I****ic Regime of Iran.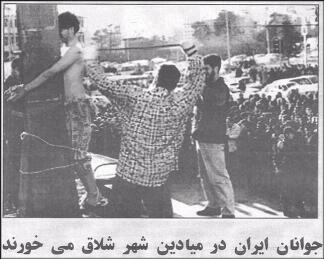 An Iranian boy is punished for breaching the Sharia law possibly drinking beer or a similar crime.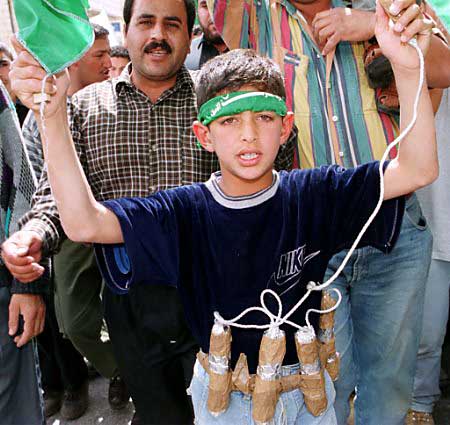 A Palestinian boy dresses as a suicide bomber during a 'Land Day' demonstration in the West Bank city of Ramallah, March 30, 2001.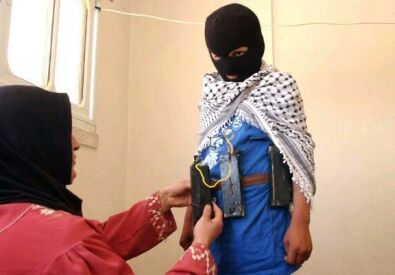 A M***** mother tenderly taking care of her child.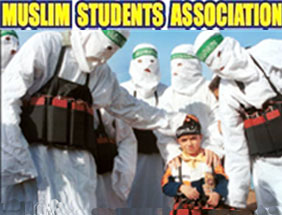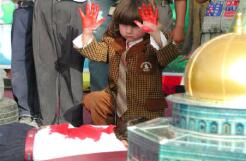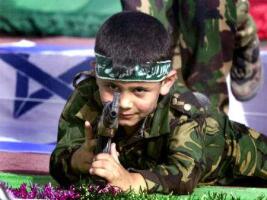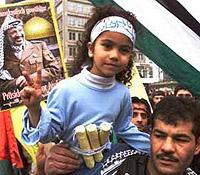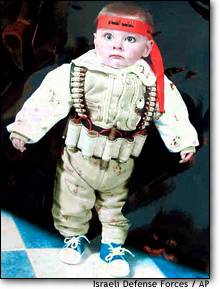 The R*ligion of P**ce.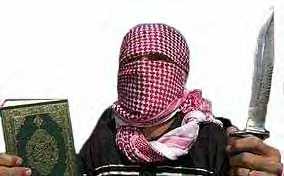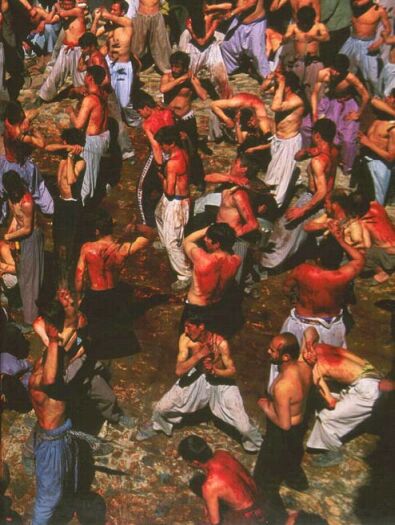 These are Shi*te Pilgrims Worshipping at Karbala Shrine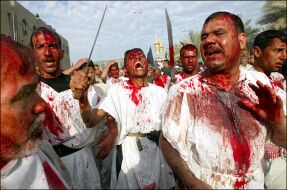 Iraqi Shiites after the fall of Saddam.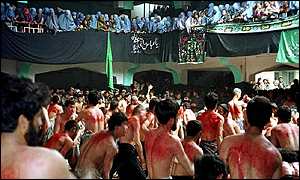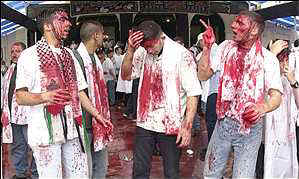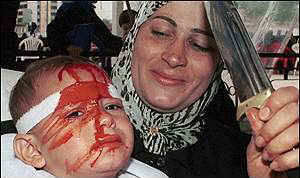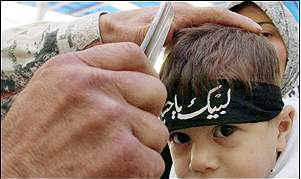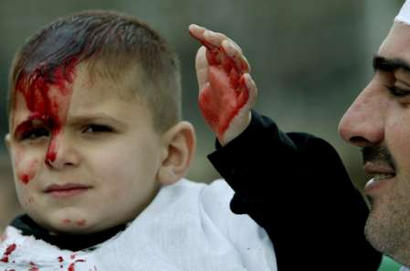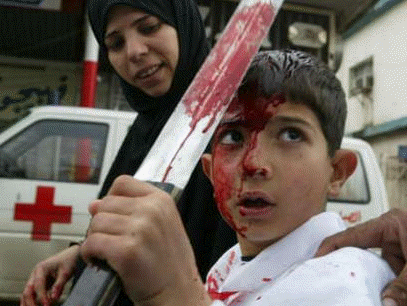 "And fight with them until there is no fitnah (sedition, perfidy) and religion should be only for Allah" Quaran 2.193
While many I****ists celebrated the carnage of 9/11, thousands of Iranians poured into the streets to show their solidarity with the families of the victims of the terrorist attack. They wept bitterly. They were beaten by agents of I****ic regime and many were taken to custody. The difference between the Iranians and the Palestinians is that over 50% of the Iranians do no more believe in I****.
Sympathetic Iranians after September 11, 2001: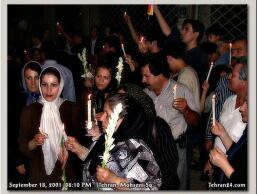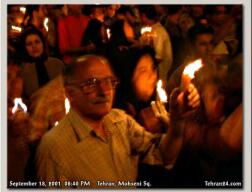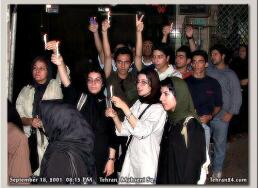 Homosexuality in I**** is punishable by death but pederasty is permissible.
"Round about them will serve, (devoted) to them, young male servants (handsome) as Pearls well-guarded." Quaran 52:24
"And round about them shall go youths never altering in age; when you see them you will think them to be scattered pearls." Surah 76:19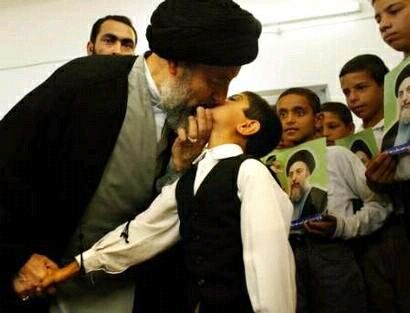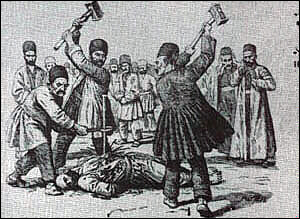 Ingenious ways to torture: A Baha'i being executed in Iran 19th Century.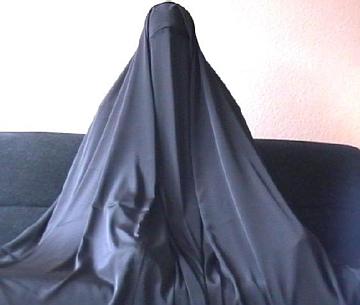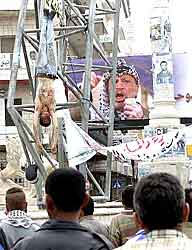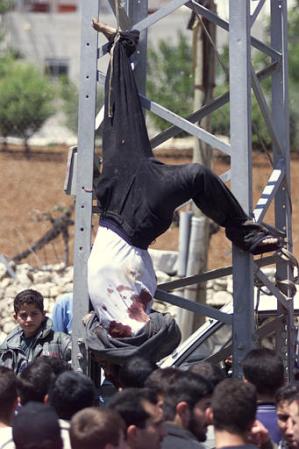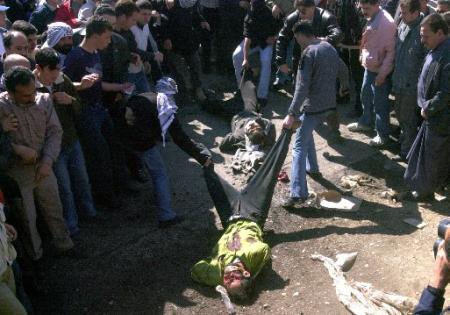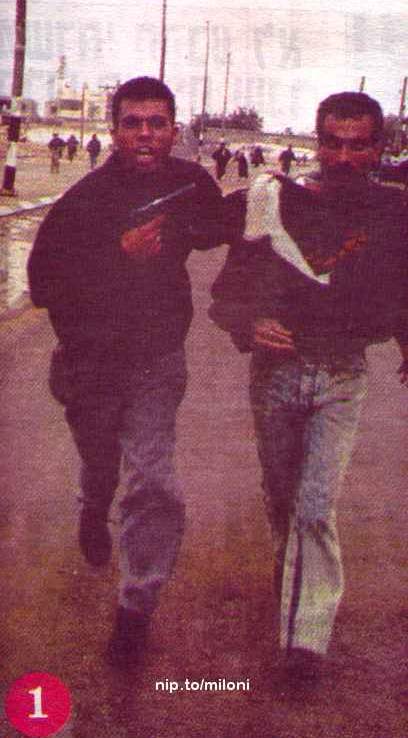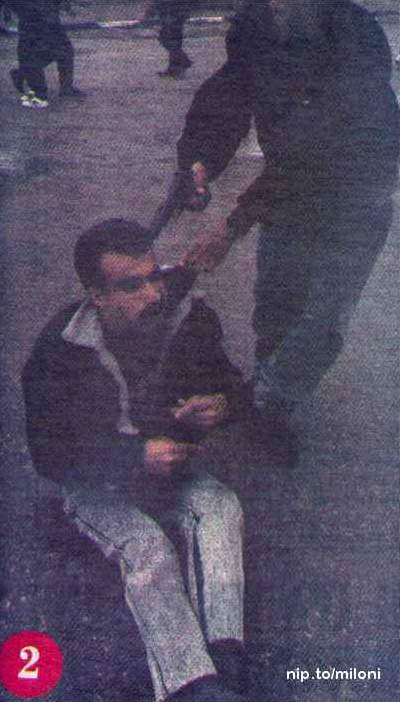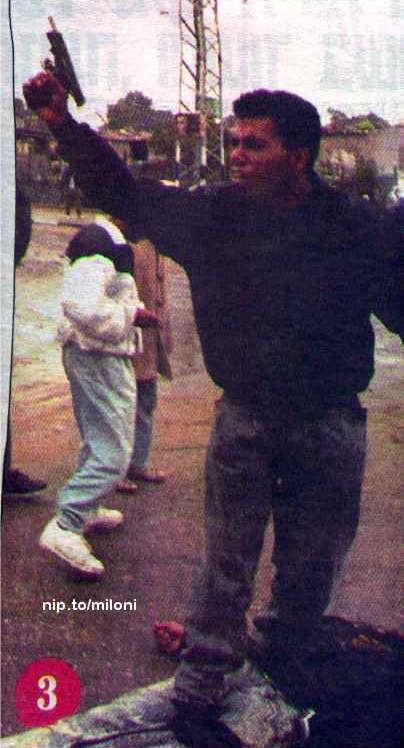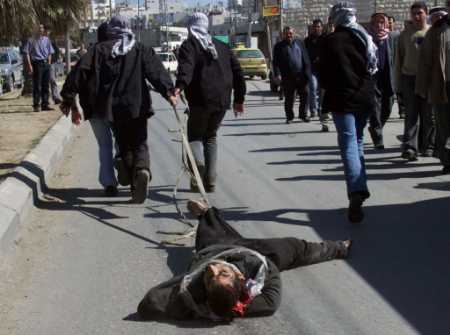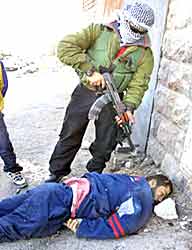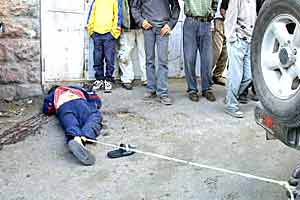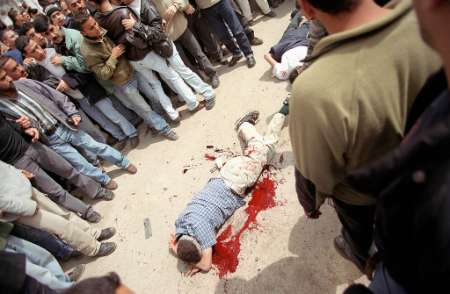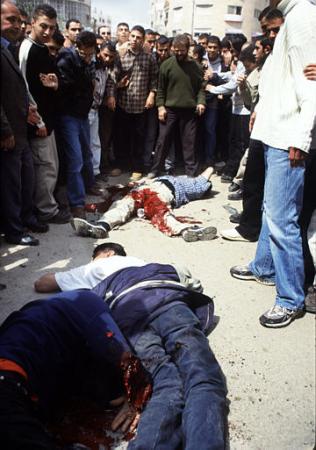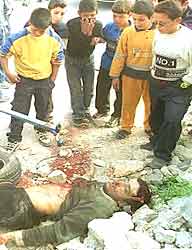 On September 1, 2004 Chechen M***** terrorists raided a school in Beslan Russia . They packed the children into the school gym with wired explosives. They kept hundreds of children with thirst and raped them at gunpoint. On the third day the standoff ended when shooting broke out between the hostage takers and Russian security forces. According to official data, 344 civilians were killed, 186 of them children and hundreds more wounded.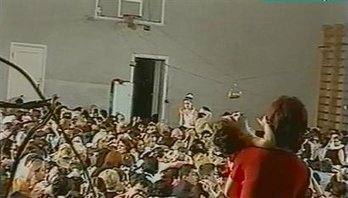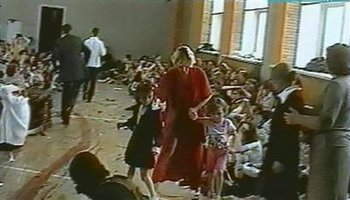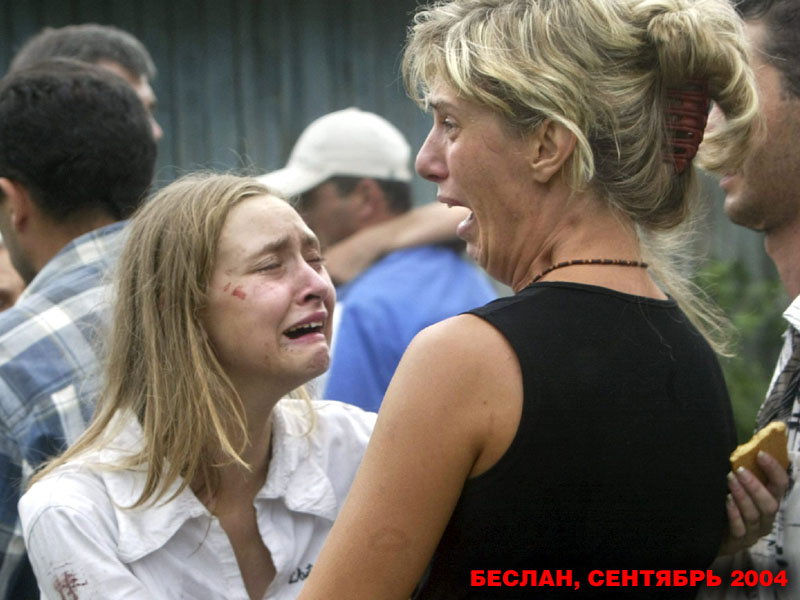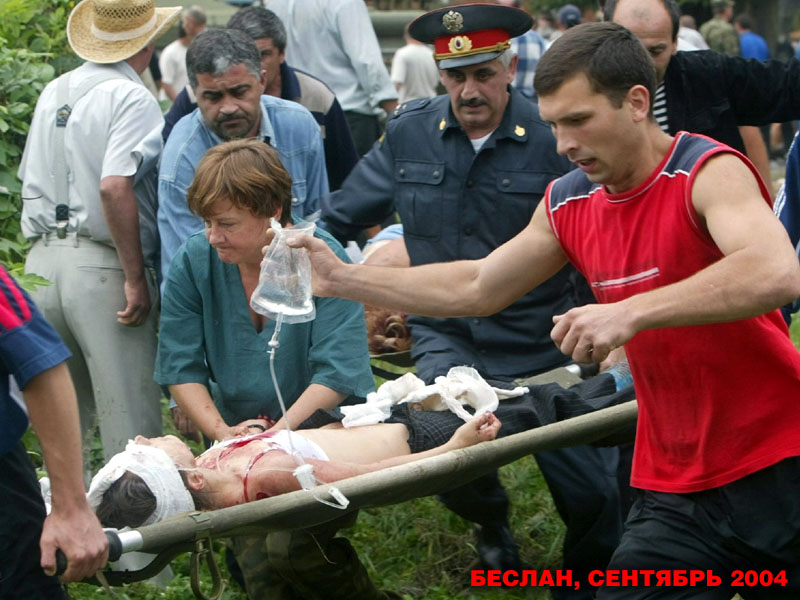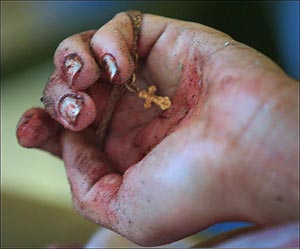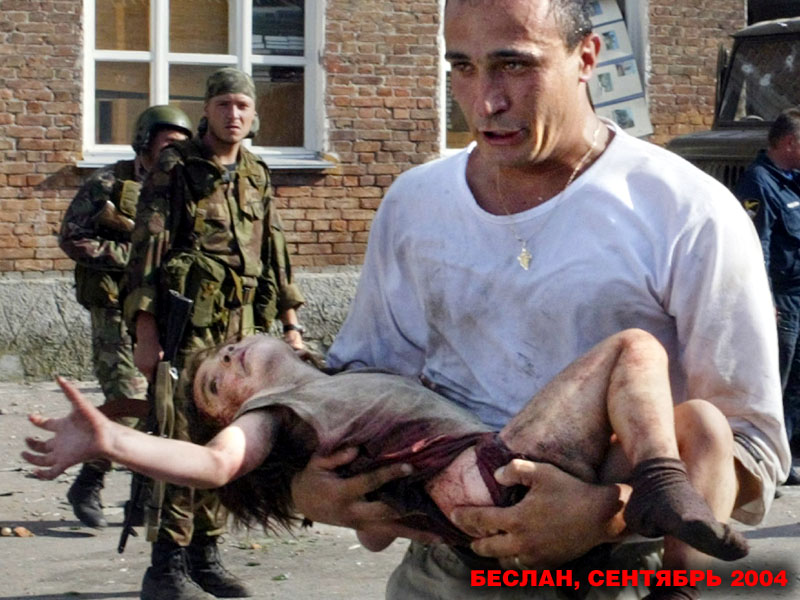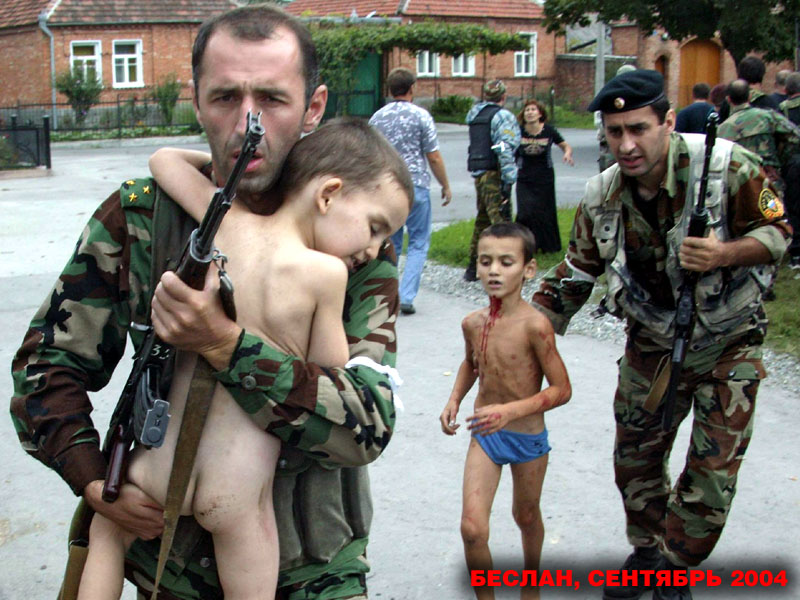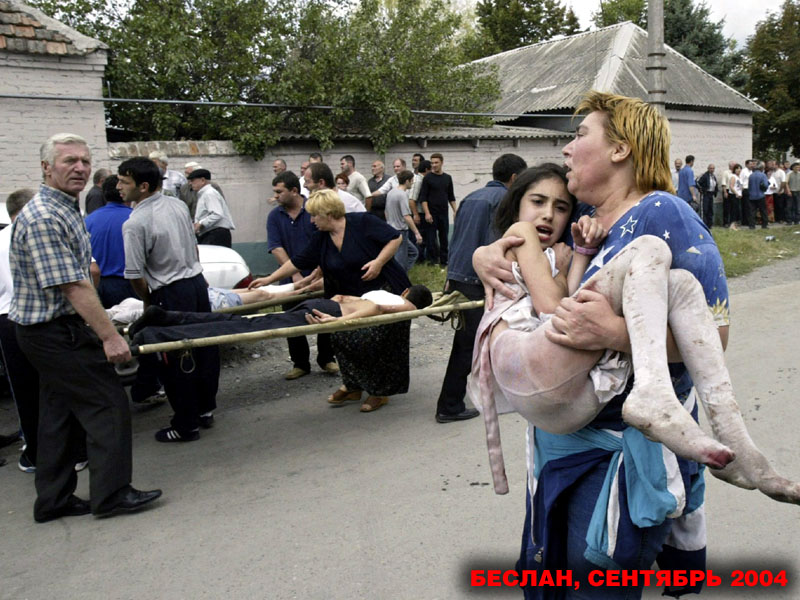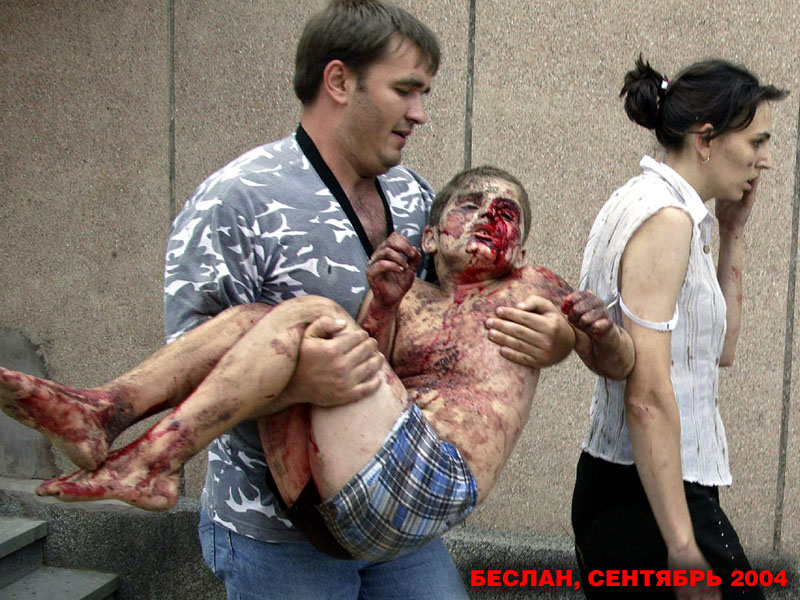 Caricatures of the prophet M*hammad published in the Danish newspaper Jyllands-Posten in September 2005, which sparked outrage in the M***** world.

The M***** response to the offensive danish cartoons: