why won't ABC or CBS or CNN air this one?
allegedly taken of Kerry when someone brought up his attendance record in the Senate.
or this one when he was arrested for disorderly conduct/tresspassing (I believe)?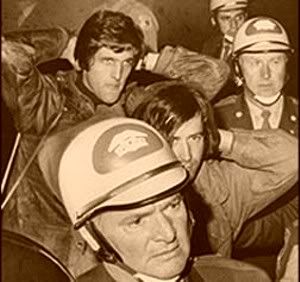 we know F**ing why, those dipshit liberals are trying to plant stories at the 11th hour that cannot be refuted in time- before Tuesday.