Has been fired only 100 rounds. I carried it for a while, and as a result the inside of the button for the thumb break left a little mark - nothing serious. I'm only selling because I need to make some room for more.
Has adjustable target sights, an aftermarket bevelled mag well, tuned trigger, Kimber hardcase, and one 8 round magazine.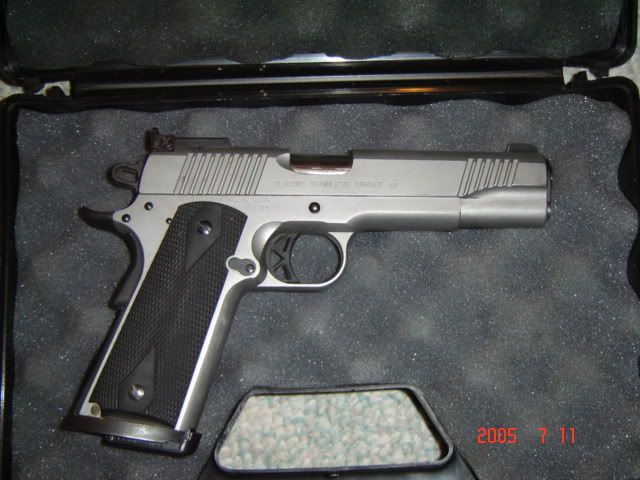 $700
I have carried it for a while more since putting it up for sale (no more rounds fired though), so I'm reducing the price to
$600 OBO shipped
!SOLD!.
Also, the buyer has the option of buying this brand new set of Meprolight adjustable target night sights for an additional $125.