SOLD
Essenitally NIB/Unfired. I am a dealer, and this Glock is factory fresh NIB. I bought it new from a distributor to carry, but I think I'll stick with my Kimbers instead.
Selling because I need some extra cash to go pick up a horse in Colorado.
I carried it in the Bianchi holster for a couple of days; I never fired it.
Comes with two 17 round mags, the holster, and one 33 rd mag for
$525 plus shipping
$500,
$490 and I'll cover shipping
.
SOLD
Here's a pic of the whole pkg -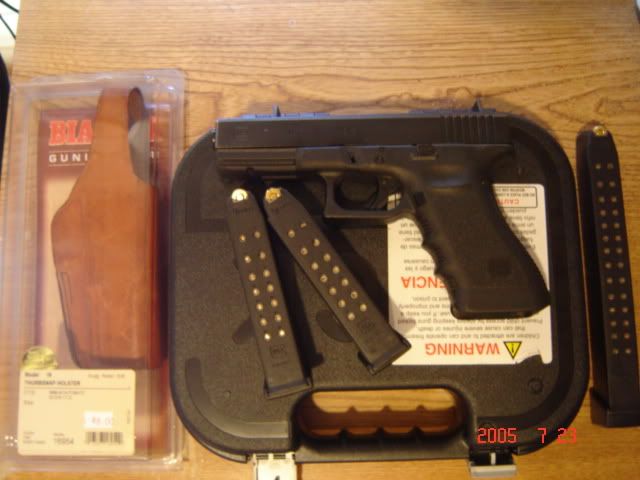 I have other NIW 17rd mags available - $17 each if purchased with this pkg, as well as extra 33rd mags - $29 each.
Credit cards through paypal (if you cover fees), personal check (will not ship until it clears), or certified checks/ money orders.