1.I have some Glock 17 mags:
Locks the gun so it can't fire, quickly unlocked to return it to firing condition, if you want details on how it works, drop me an email
1 - 10 round Saf-T-Lok mag (combination lock built into mag)
$13
$11 shipped
Here are some pics: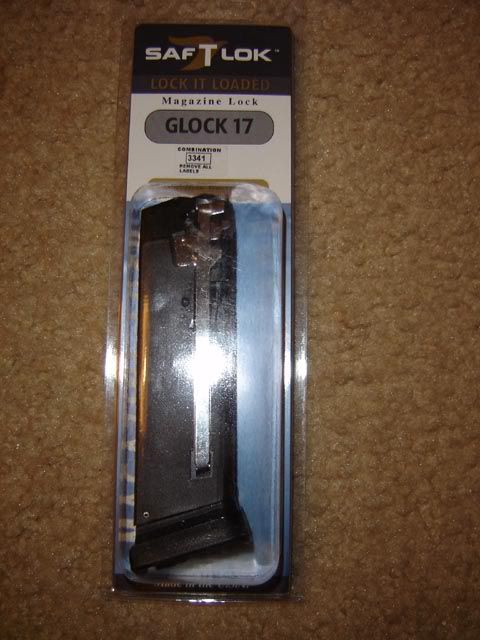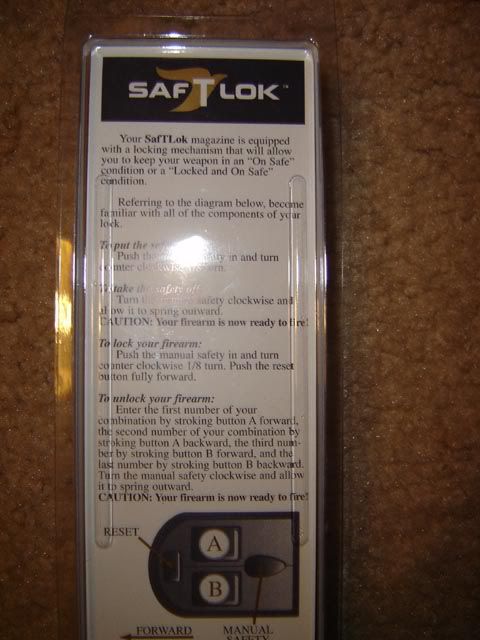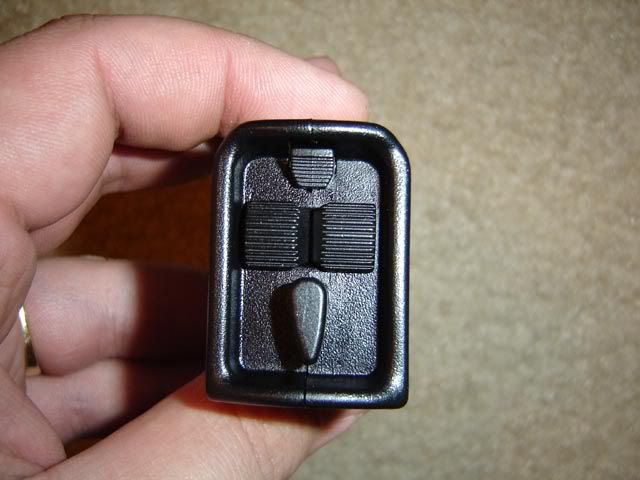 2 - Preban 30 round USA mags
$11 each shipped or $20 for both
SOLD
]
2 - 17 round Promag plastic mags $9 each shipped or $17 for both SOLD
I believe all of these mags are new, most are still in the wrapper. One of the 30 rounders has marks from being inserted into the magwell but I never fired it.
2.I also have two like new Factory Glock 30 10-round mags (45ACP of course). One has never been used, the other was fired once. I don't know which one was which.
$12 shipped for one, $22 shipped for both Sold
Please email me with questions or for pics.
I'm looking for an AAC M4-2000 Flash hider. I would trade these towards one.
Thanks.