Black Leather with two 1.5" snap belt loops. Right side model with 20 degree forward cant. Holster will not collapse when the gun is drawn as it has an integrated metal band (covered in leather) that secures the Gun and keeps the mouth opened to ease re-holstering.
Really nice, well made holster. Less than one month old. No scratches on leather. New condition. Made by Olsen Gunleather in San Antonio.
Bought it to use with my Kimber UC, but i'm to use to wearing OWB holsters.
Will sell for 33 bucks shipped ConUS.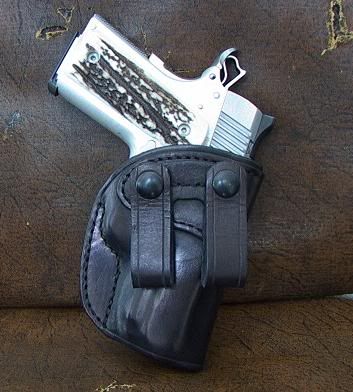 SPF