Thanks to all who replied, this is SOLD.
It started life as a standard BW5, now it has a fake suppressor/shroud from E.L. manufacturing and what I was told/sold an HK A3 stock. There is a little wear in the receiver from moving the A3 stock in and out. Lock up is quite solid, no wobble action. The trigger pack also has been improved by Bill Springfield. Currently has a low mount scope rail, so it probably has some claw marks underneath. 2 HK dated 30rd and 1 POF 30rd, as well as the 10rd that came with it. I'm the original owner, I replaced the extractor spring about 500 rds ago, only had 1 FTF since them. Also have a super sweet mag loader, 15 rds zip it at a time. Here is a pic with some other HK goodies I have. Here's a pic (no optics included, just mount)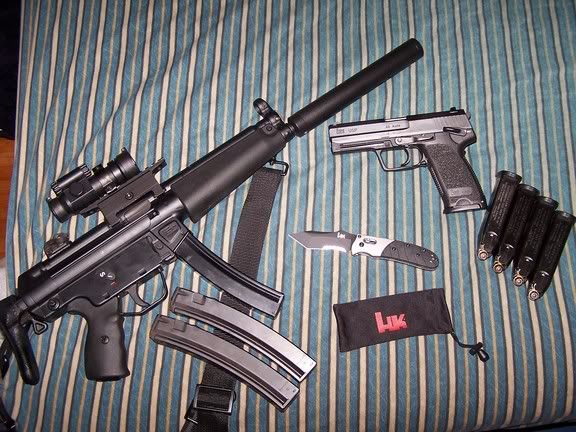 I wont go through the breakdown, but with all the work/extras I have about $1800 in it. I think $1500 would be fair as a price. Shipping to FFL only, and is extra. FTF Florida is good.
Trades considered, nice M1A w/ goodies, NICE AK's (plural or plus $$), cool pistols, or other super cool guns. No AR's I have a lot already.