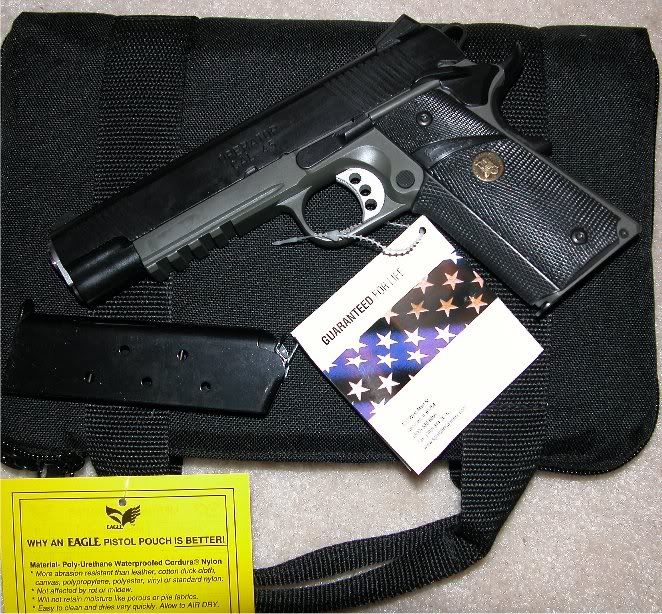 Loaded Operator 1911-A1
"The Operator model pistol is the only pistol offered by a major 1911 manufacturer having a light mounting rail forged directly into the pistol frame. The standardized Picatinny mounting platform readily receives the most popular whitelight, infrared and laser illuminating devices used by US military Spec-Ops and law enforcement SWAT teams. This fully adjustable, extreme duty firearm is truly the best of the best."
Caliber: .45 ACP
Capacity: 7+1
Barrel: 5", 1:16 LH
Sights: Novak Tritium Night Sights
Sight Radius: 6.5"
Size: 42 oz., 8.5" overall length
Trigger Pull: 4.5 to 6 lbs.
Magazines: 2
MSRP: $1,218.00
$SOLD
Texas residents add 8.25% sales tax.
Go to
www.talonarms.com
to order.
We will email you our address to send your FFL.