Stripped upper from my old BM M4Gery. BM recently replaced the barrel with
a new one. 1:9 14.5 incher, has approximately 120 rounds fired thru
it for test purposes.
In the interest of full disclosure, I made a small cut into the barrel in my effort to remove
the Mini Y brake, which you can see here: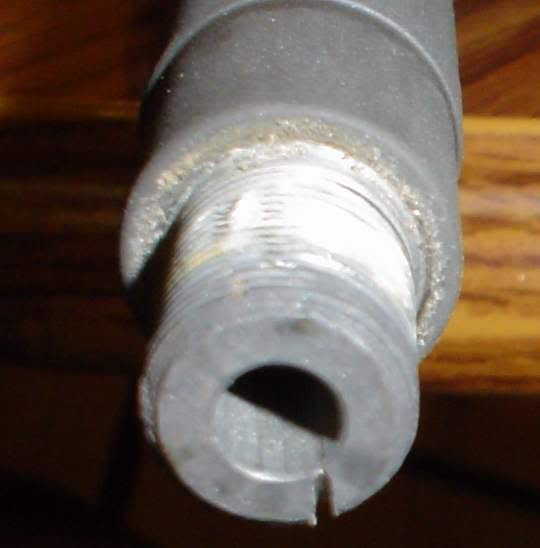 Subsequent to that, I have mounted a Phantom and test fired the unit. Had no problems mounting
the FH, and since the cut didn't hit the crown, there has been no loss in accuracy.
If you bought this your options would be:
Slap it on your SBR and just shoot it.
Send to someone like Steve at ADCO to have it cut down about 2mm's and have a FH perm attached
Use for a 10.5 project.
NOTE: The pictured GGG Sling Thing is NOT included in, even thou its pictured.
Asking: 205 shipped for the whole shebang as pictured (minus sling thing and the muzzle break obviously). MO, Cashiers Check, or PayPal +3 percent. I'd prefer a Cashiers Check or USPS MO, due to PayPal's/Ebay anti civil rights policies.
Thanks for looking. Any questions, drop me some email.
EDIT: Just found another view of the cut (top):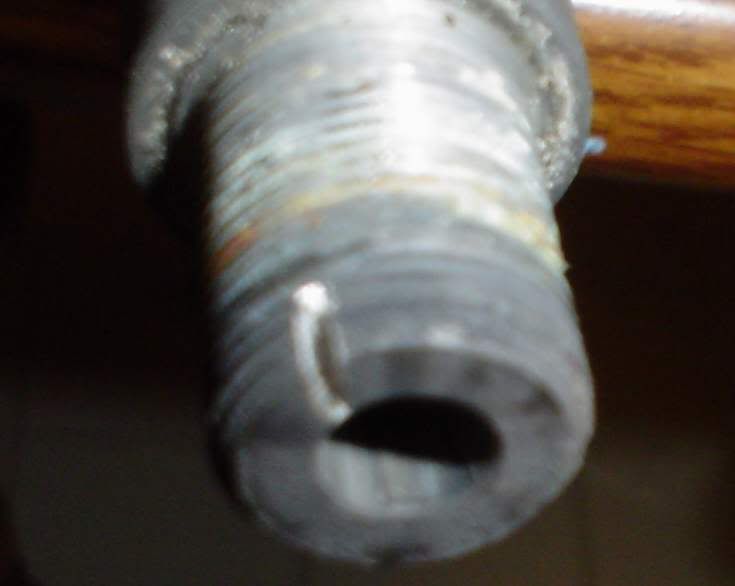 Its about 2mm's deep.
Also, I'd consider a trade for used Aimpoint Comp ML2.