Pile o' cheap Colt take off uppers. Thats right! All of these are original Colt uppers taken off of LE rifles that were upgraded over the years. All are functional and will make great shooters/builders. None have sights, but all the 9mm uppers have the port door and deflector. The A1C7 style upper is stripped. All prices listed are with shipping included. I take Paypal with no fees, or MO's. Thanks for looking.
Oh, by the way, I am always open to trades. No specifics, just make offers. Whats the worst I can do?
POST HERE TO ESTABLISH ORDER. Then send an IM.
Click on the pic to enlarge.
A1C7 type upper. Stripped $70 Typ-o! This was supposed to be $55. I don't know what I was thinking.
SOLD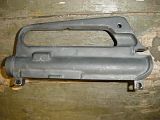 #1-9mm upper. Some very lite dings and finish wear. $60SPF!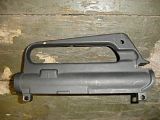 #2-9mm upper. Lite finish wear. $65SPF!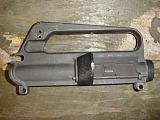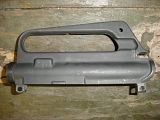 #3-9mm upper. Light finish wear. $65SPF!