I have wrenches for a three-prong, old style, flash hider. They fit flash hiders with 11/32 center diamter and a little over 15/64 slot. I believe this is how all of the three-prongs are, but check yours if you can.
They are made of aluminum, so they will not mar your flash hider, but you can torque them up tight.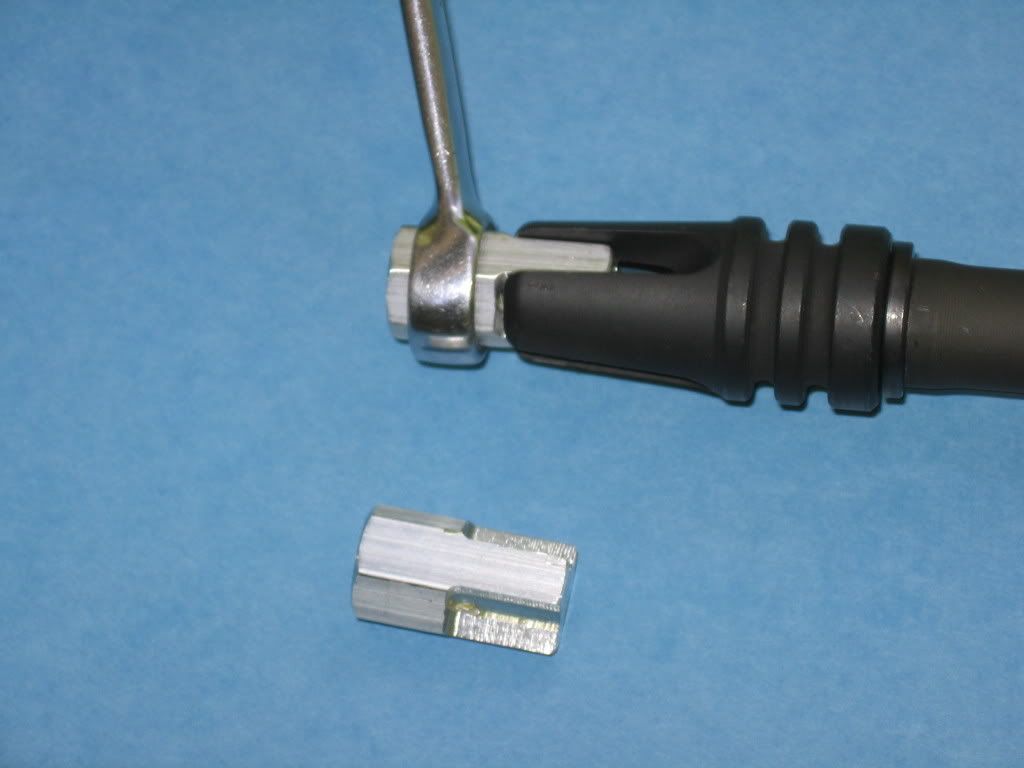 I can sell one to you for $8, including first-class shipping. IM me or e-mail me at mimindustries@gmail.com for payment address.
ETA: These will fit the Duckbill Flashhiders as well.