Up for sale are two users that I simply no longer use. I need a weaponlight, and figure someone could use a few Emersons that they won't feel bad beating on.
The SOCFK is well loved, with the coating stripped and sharpened several times. It has scratches and marks. Locks up great and cuts well. Luminox not included.
$90.00 shipped CONUS (Paypal gift or +4%)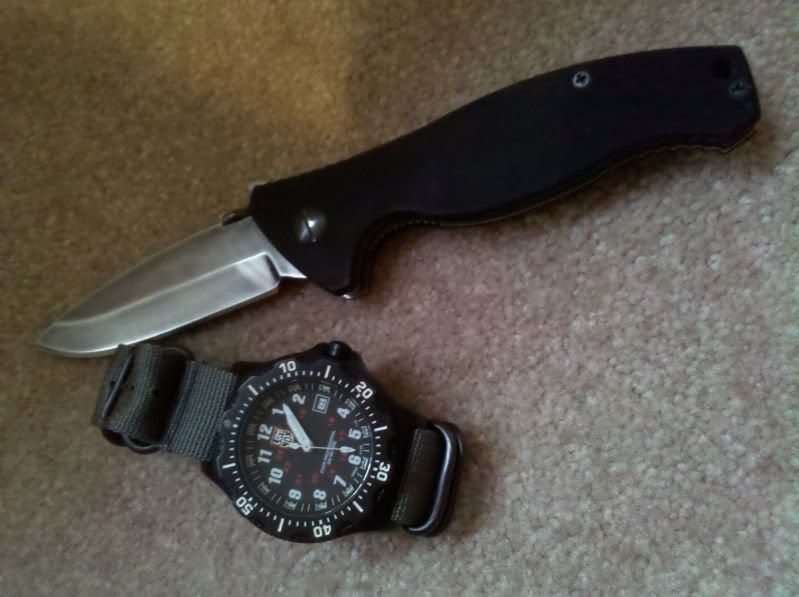 The Commander was bought new, and I sent it off to an up and coming pimper (on another forum) who did a shitty job making me some scales. I knicked the tip opening a paint can, bt sharpened it out. Definitely a true user, but in great shape. Includes original EKI scales as well as pimpable green/black G10 scales. Seiko not included.
$110 Shipped CONUS (Paypal gift or +4%)
Thanks,
John