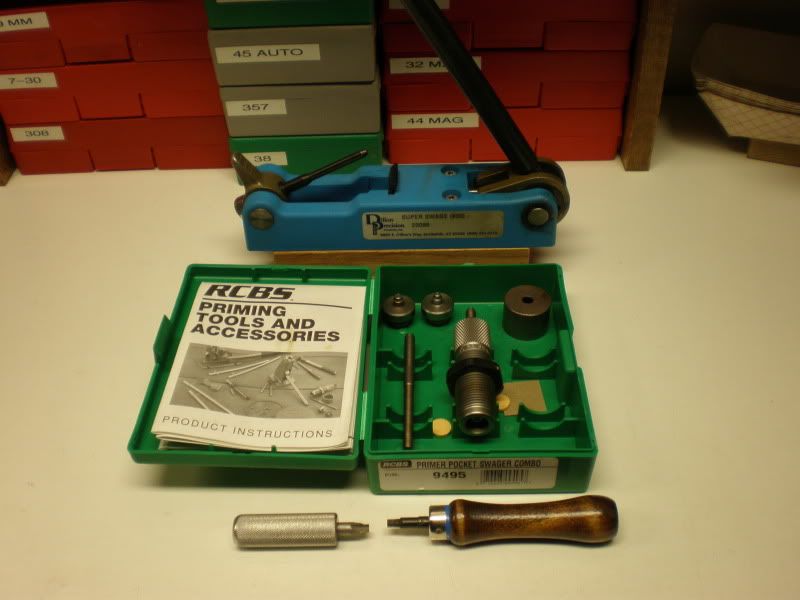 Lyman PP reamer with wood handle, Hornady with aluminum handle. The Hornady is the much better tool of the two.
RCBS swager works, but is slower than the Dillon, unless it is adjusted correctly you will bend the adjustment rod. Cases stick on swager unless lubed.
Dillon is $100, fast and won't break parts.
With swagers, you will need to adjust the swager for each headstamp.
With experience once you get the "feel" of the Dillon, no adjustment needed for different headstamps.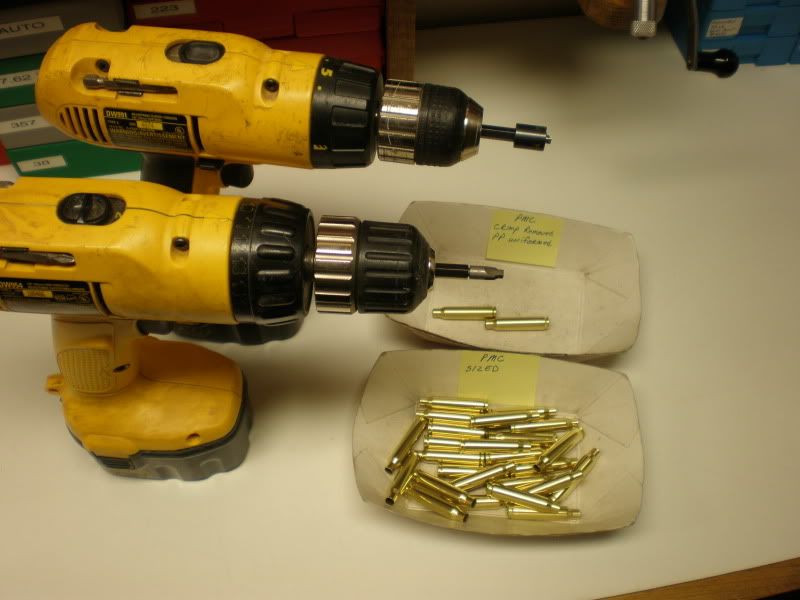 I use all three, Hornady reamer chucked in a drill for small batches.
If you are familiar with tools and a drill, it's easy to get good results with reamer in a drill. Some people have trouble with simple things, that's the way it goes.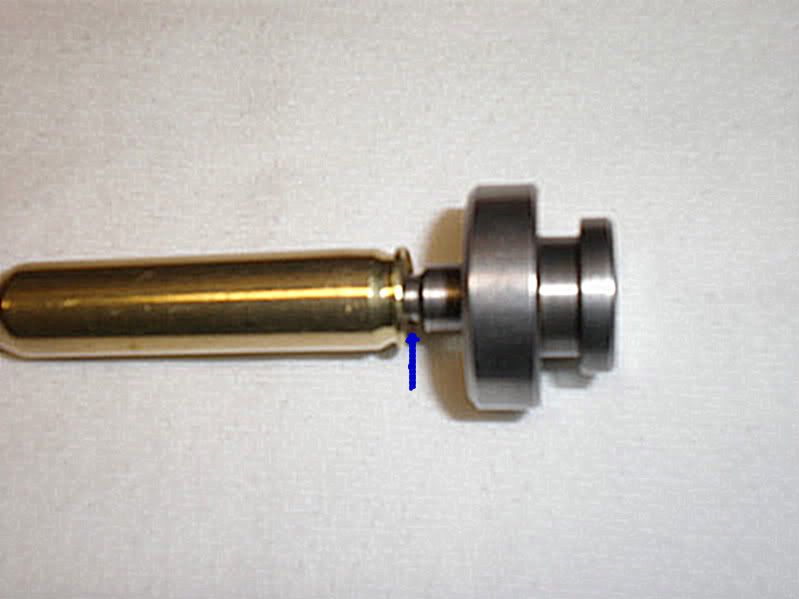 I use the swaging button from the RCBS swager as a go/no go is PP crimped gauge. This case has a crimped PP.
Swaging button enters fully, crimp removed. Case should hang upside down without falling off, if it falls off too much swage.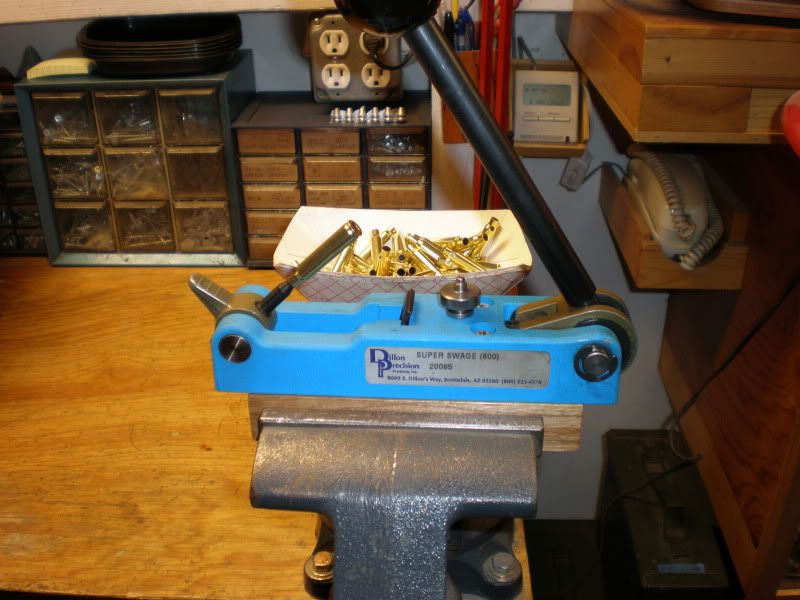 Dillon for medium to large batches FTW.
If you are on a budget, get the Hornady. It has a positive stop and can,t over ream. Use slow speed on the drill.