This is a demonstration of the methods I used to fabricate a new trip for my Registered Drop In Auto Sear (RDIAS) using mostly hand tools. This process takes me about 4 hours from beginning to end the first time, slightly faster after that. It's not fast and it's not perfect but it allows the average Joe to keep his RDIAS running with not much more than basic hand tools.
ATTENTION: While the trip is not a machine gun in itself producing one without owning a legal Auto Sear may be perceived as constructive content by the alphabet agencies.
To make these trips I used O1 tool steel. My sear came with a stainless steel trip and I've made one out of mild steel, both only lasted a few thousand rounds before they were pretty beat up and would no longer run consistently. The blanks I'm using were cut for me to ¼"x1"x1" by a local member on this board who was kind enough to give me his scrap steel. O1 can be ordered online in cold-rolled ¼"x1"x however long you want bars.
Here is a photo of my beat up stainless trip, as you can see the bottom of my M16 BCGs dug into the top of the trip.
The Tools needed are:
Safety Glasses
Vice (I prefer a small 3" vice for this kind of work)
Black Sharpie Marker
Dremel tool w/ heavy duty cutting wheels (I also used a carbide burr)
Large and Small bastards
Calipers
MAPP Gas Torch
Used Motor Oil
Magnet
Drill or Drill press
Bits to match your RDIAS's pivot pin hole (prob. 1/8) and its spring retention hole (5/32)
1.
Color the whole blank with a sharpie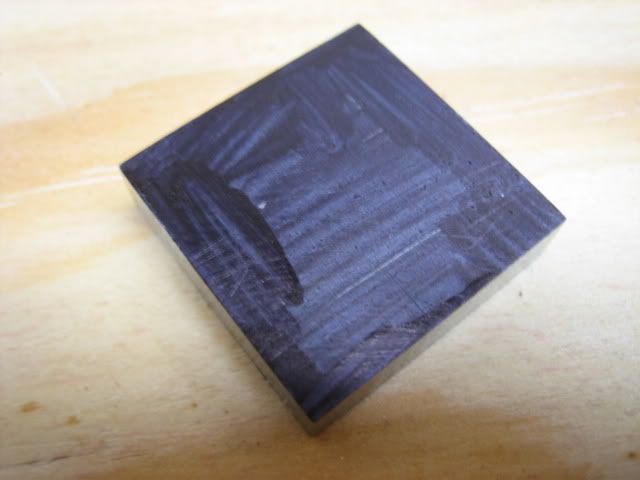 2.
Use a caliper to measure your old trip or use blueprints to get the measurements. Scribe the outline onto the blank. Make the actual top trip arm long, this will be adjusted in a later step.
3.
Lock the blank down in a vice and use a Dremel tool w/
heavy duty
cutting heads to cut the metal away, don't try to cut on the lines, stay back we'll clean it up later with a bastard. Also keep it cool using water or compressed air. Remember this steel will get hard when you heat it up, this will make it hard or impossible to file on.
The initial cut should look about like this. Notice that I'm about a millimeter away from the desired size.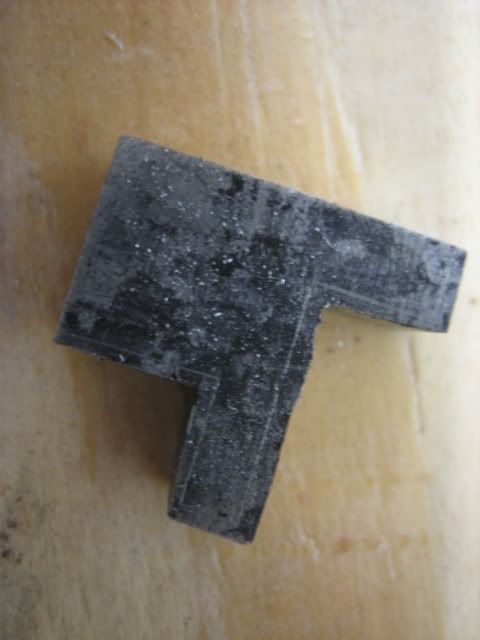 4.
Now make sure you lines are still visible, if they aren't remark them. Lock the piece down in the vice and remove some material. I used the carbide burr to remove metal down to about .5mm of my finishing line. Once you get close start in with the file, go slow, remember you can't put material back once you remove it.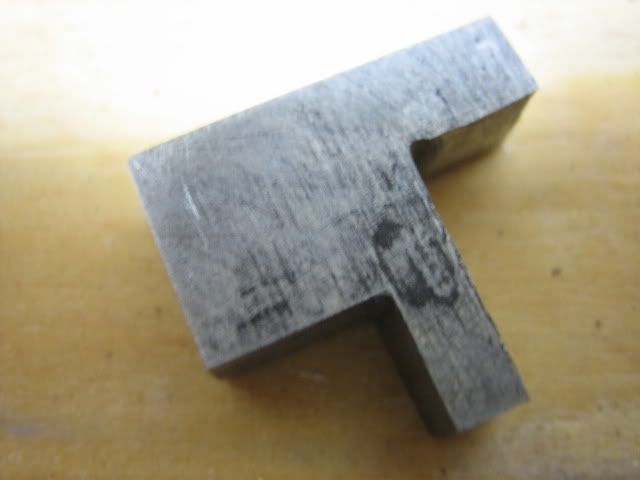 File and sand each section until you are happy with it then move onto the next, eventually it should look something like this.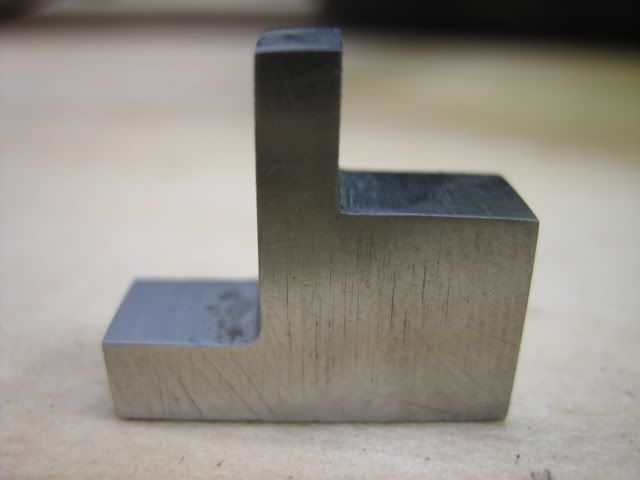 5.
The next step is to drill your holes. The RDIAS trips have 2 holes, one for the pin and one to retain the return spring. My pin hole is 1/8" and my spring hole is 5/32" (look at the holes in your RDIAS to verify what sizes you need to drill). I've done this with a hand drill before, but it was obviously not as accurate as using a drill press, however it can be done.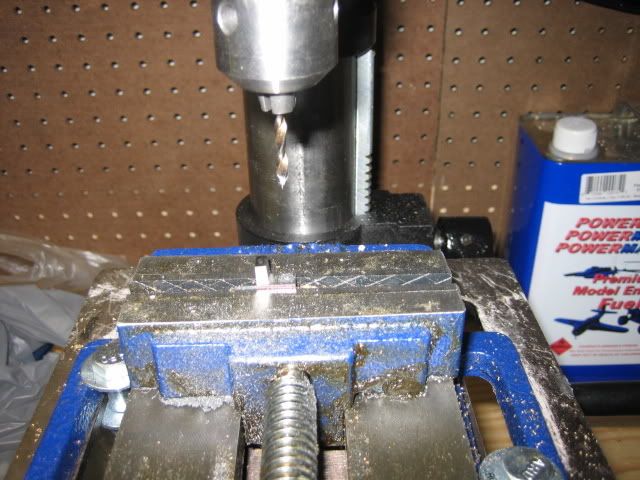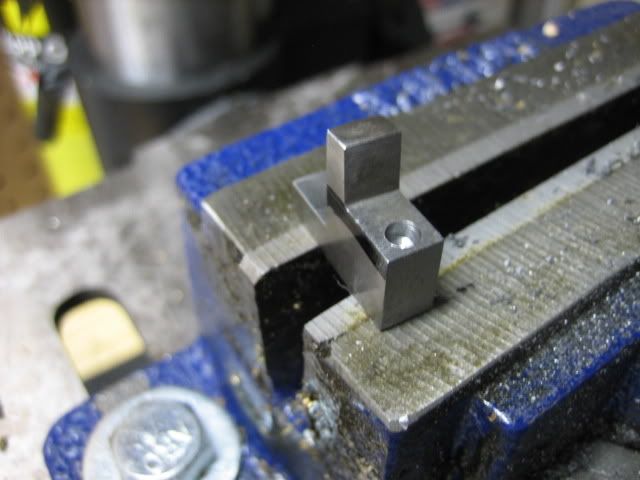 With both holes drilled it should begin to look like a complete trip (the one in production is on the right)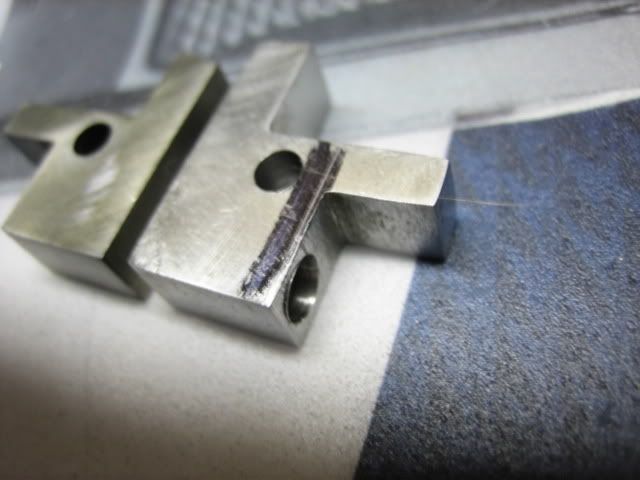 6.
Now the trip arm must be adjusted. This step is important because you want the tallest trip arm possible to provide the trip with as much material and strength against the hardened BCG, but it has to clear the belly of the bolt as the bolt cycles rearward.
Assemble your RDIAS, set it on the rear lug of each upper you will be using, pull the bolt rearward and make sure it doesn't drag. If it does you have to remove more material. The clearance can be checked by using a black sharpie on the top of the trip arm, cycle the bolt and check the trip arm to see if/where the black ink has been rubbed off. The bare areas are high spots that must be removed.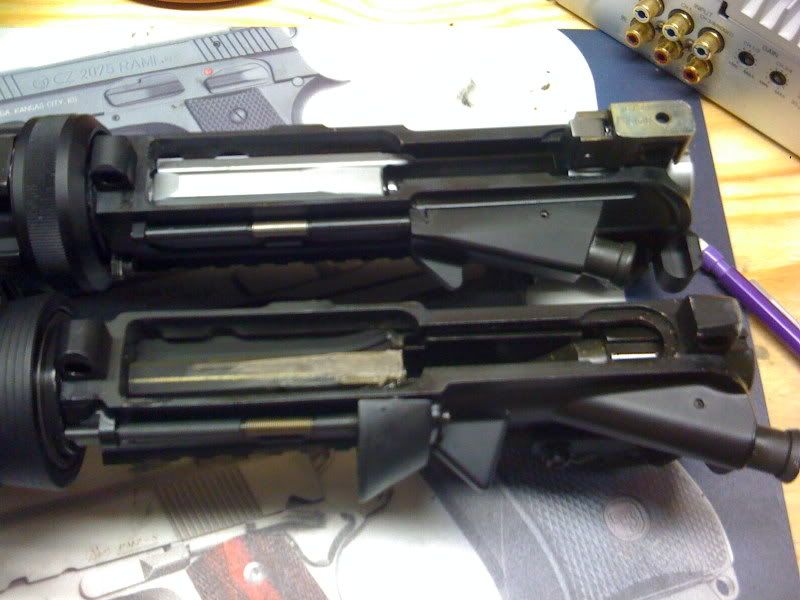 Get it close without touching…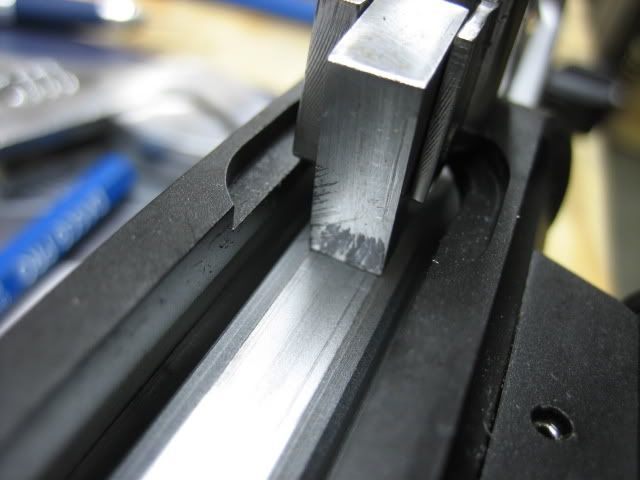 Keep in mind that to provide the most material the top of the trip arm should be parallel to the top of the RDIAS when it is not being pressed forward by the bolt.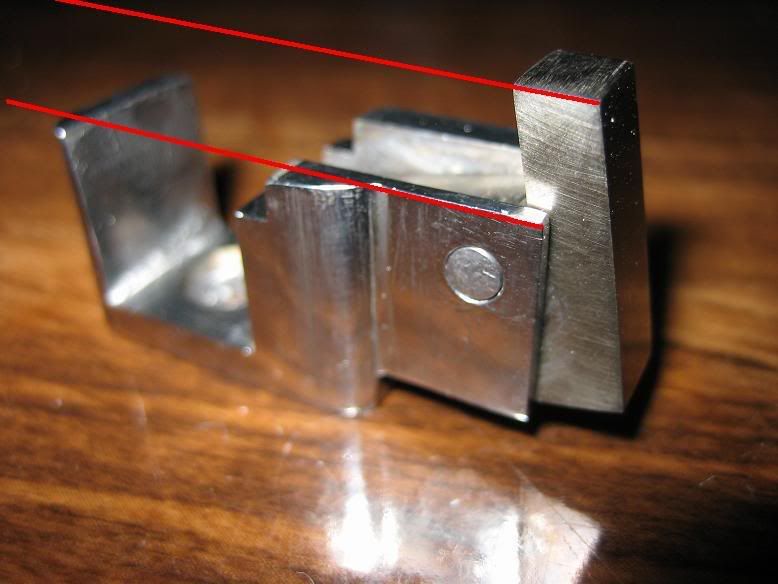 7.
Checking your timing
This write up isn't intended to explain how to adjust the timing on an RDIAS. Good directions can be found
HERE
. I will however explain what it will look like if it is correct.
7a.
1st MAKE SURE THE GUN IS UNLOADED, as you will have to pull the trigger.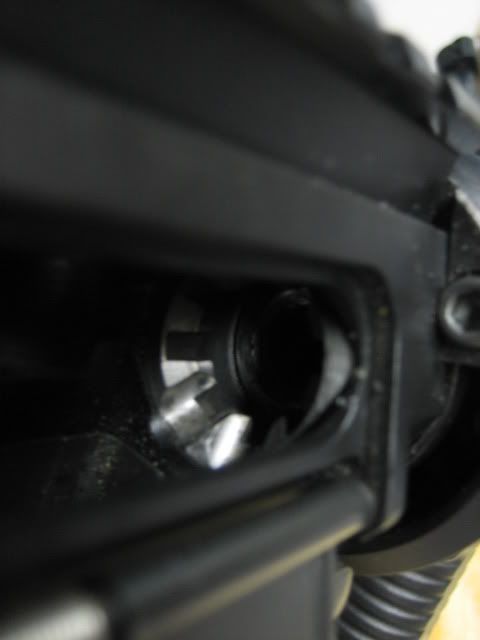 7b.
Put the gun on full auto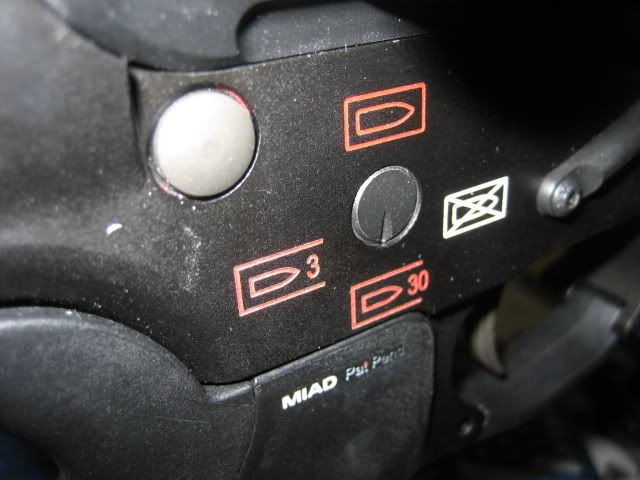 7c.
Pull the trigger while you hand cycle the bolt rearward and then let it return into battery. You should hear the hammer release just before the bolt closes.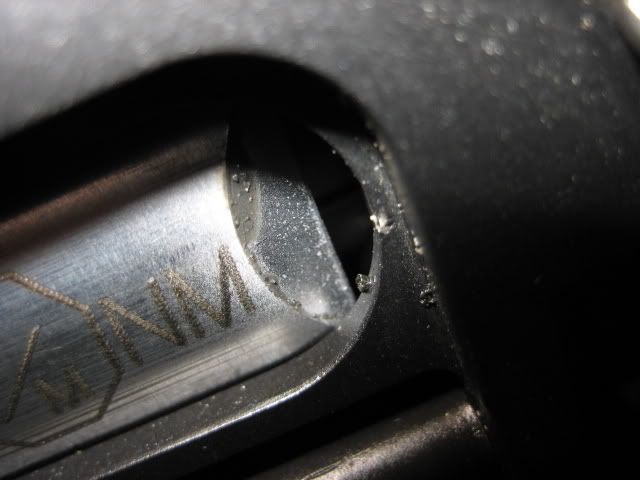 8.
If timing checks out, the next step is to harden the trip.
This is where you'll need a magnet. When the steel becomes hot enough and reaches the critical hardening temperature it will lose its magnetism.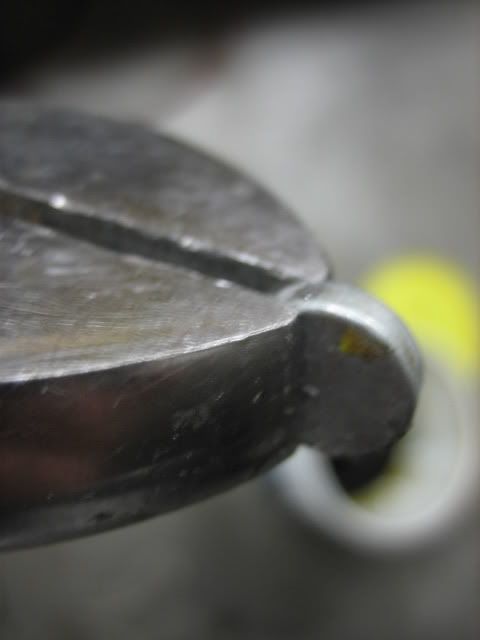 8a.
Hang your Trip so it can be heated (old coat hanger works fine)
8b.
Get out the MAPP gas torch and used motor oil.
8c.
Begin heating up the trip until it's red, then check it with the magnet.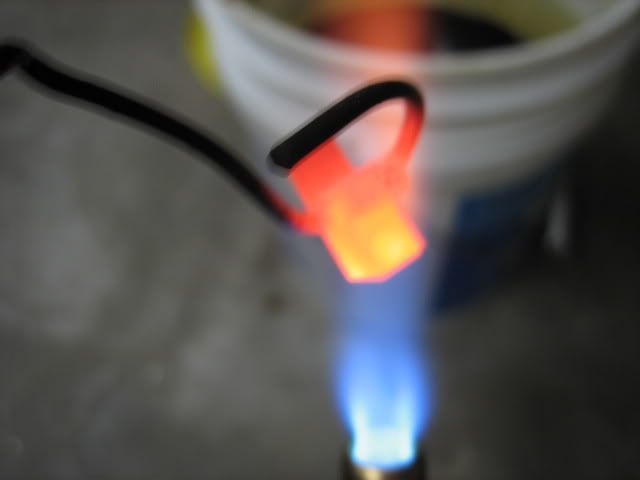 8d.
If it holds a magnet keep it hot for about 20 seconds, then dunk it in used motor oil. Once submerged keep it moving so that gasses don't keep the oil from reaching the steels surface.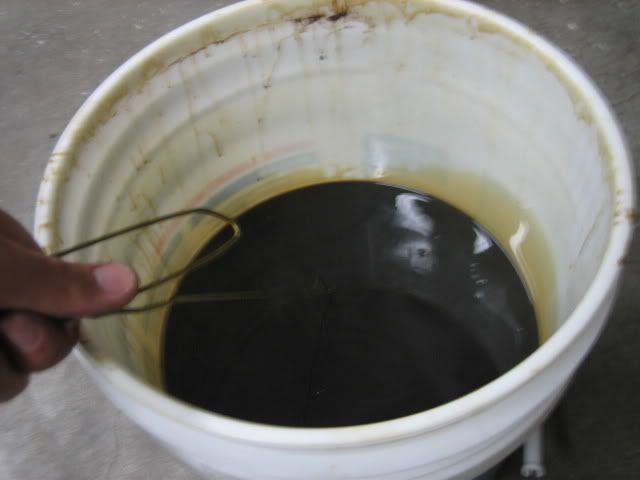 Once it's cool remove it, it'll be all black and it'll need a good scrubbing.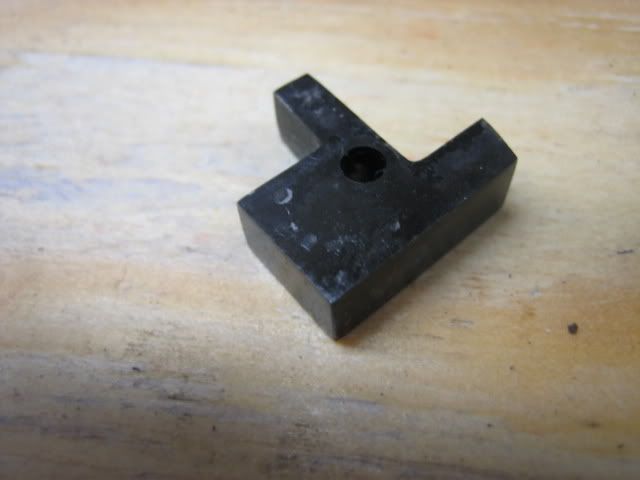 If properly hardened you should notice that the file you used before the trip was hardened will no longer bite into the steel and sandpaper just polishes it.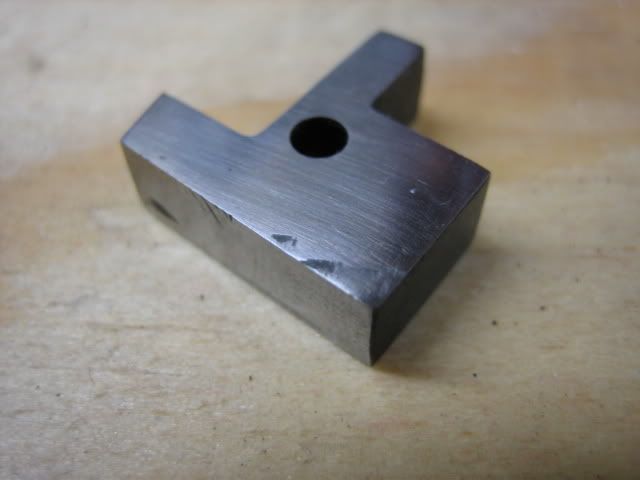 9.
The last step is to temper the trip, this will make the steel tougher by removing some of the hardness. I used my oven set at 375* (this will keep it pretty hard) for 30 minutes.
10.
Once it's done install the trip in the RIDAS and check function again, if it checks out you're good to go.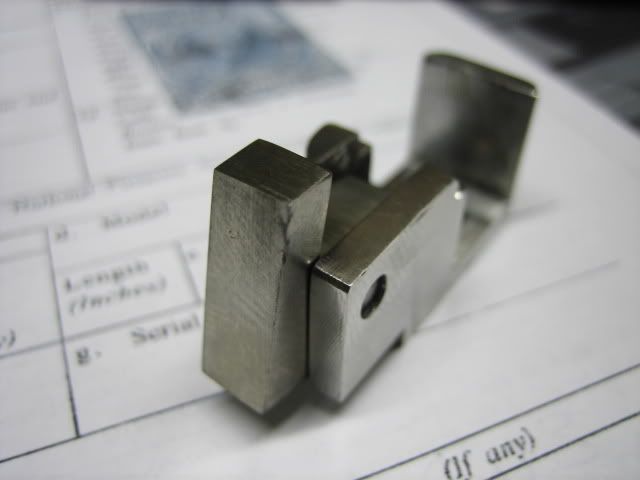 Hope you guys learned something...
Jerad