Here is the official Talon Arms suppressed FAL.
The FAL is a DSA OSW with an 11.5" barrel (SBR obviously). Para folding stock and railed handguard. The muzzle is threaded 1/2x28. This presented a slight problem for us. We had GemTech custom build a new HVT .30 cal can with a special thread for this project. If anyone is intrested, we do have three more cans available for purchase as well as one more OSW.
The performance of this FAL is awesome. We have never had a single feeding or extraction problem. The HVT suppressor keeps the muzzle on plane and recoil is dramaticly reduced. I love shooting ARs, but this thing is like crack. It is instantly addictive and the additional power of the .308 leaves no doubt that it will will completely ruin someones day. We built this weapon system up as a special operations platform for engaging threats in vehicles. It is small enough and light enough to be deployed from a patrol vehicle. You would not feel out guned if you pulled this from your trunk.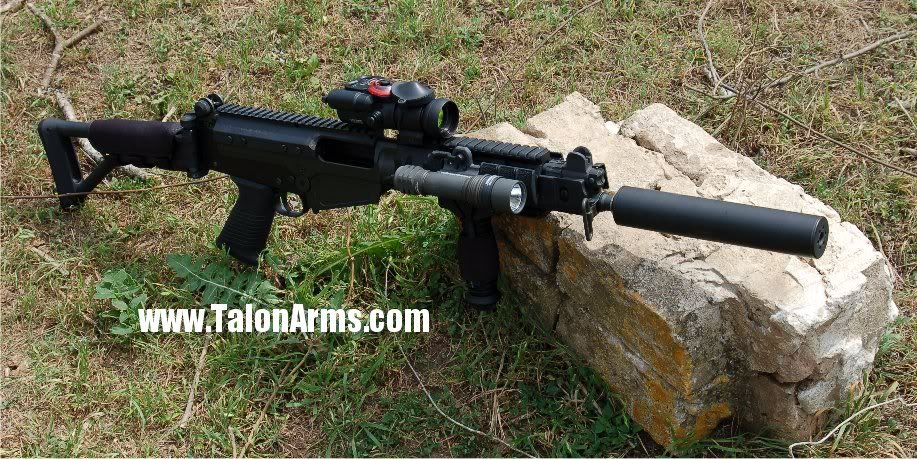 TalonArms.com