It's been one of those things I have been meaning to get to, but never seem to get around to doing. I've been shooting off the tailgate of my truck or a piece of plywood and a couple of saw horses. Both of which suck. I have never used a range (Semi-rural Arizona! Gotta love it.), so it's always a use what ya got situation.
Anyway, here's what I whipped up the other evening in the garage.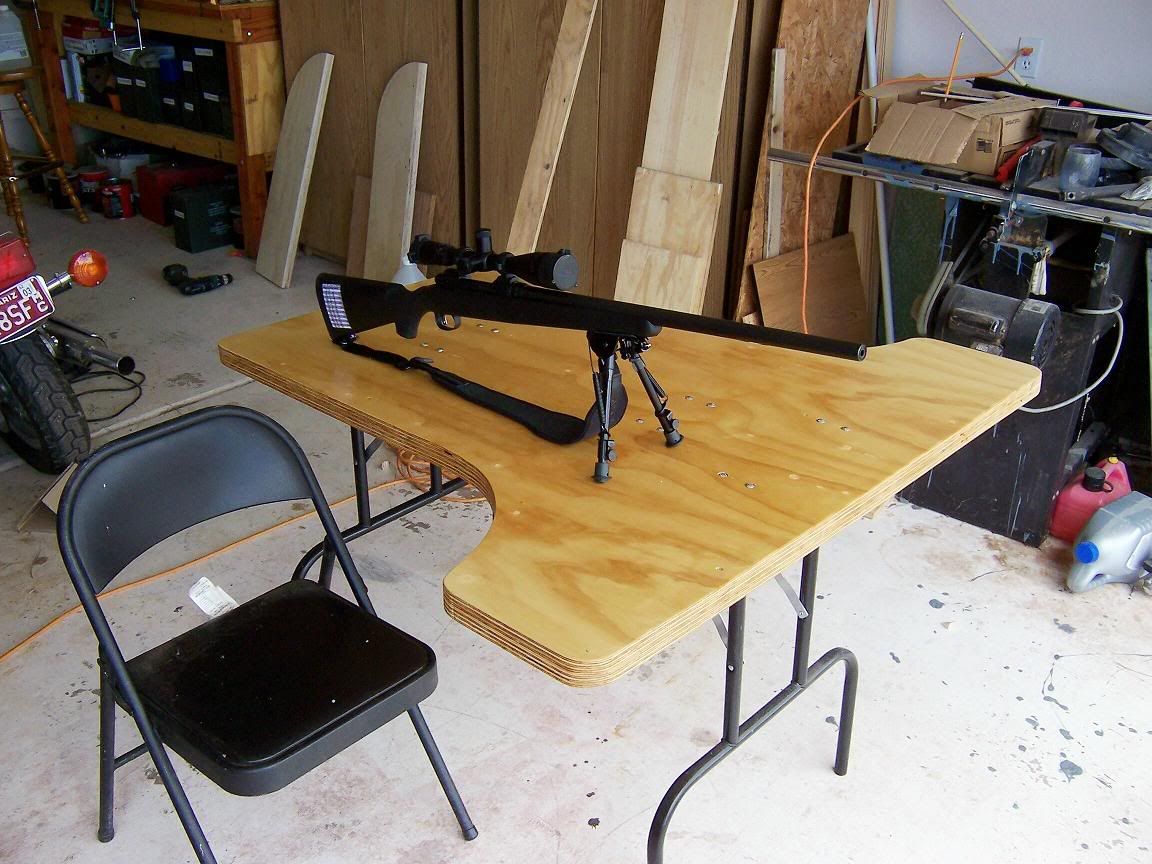 It's made from a sheet of 3/4" plywood I cut in half to make 2 pieces of 4x4 ft.
I glued the two pieces together using carpenters glue and then screwed them together using deck screws around the perimeter to take the curl out and get 100% contact between the sheets, ending up with a 1.5" thick tabletop. I put cut outs on both sides because I'm a southpaw and everyone else in the world isn't. It makes it wider, but it also makes it heavier, so I guess it's a good thing. I added a set of folding table legs using 1/4" " carriage bolts , and three coats of urethane finish and VIOLA!, a pretty nice platform to shoot from.
I can't believe I've spent all this time cussing the crap I was shooting off of when it only took me a bout 3 hours to knock this out, not counting the paint drying time.
Here's all the materials you'll need
1 - 3/4" plywood.
20 - 1 1/2" deck screws
1 - set folding table legs
8 - 1/4" x 3 1/2" carriage bolts
8 - 1/4" x 3 1/2" carriage bolts
16 - 1/4" flat washers
16 - 1/4" nuts
2 - 2x4" one foot long. Use these to raise one set of legs from bottom of table so don't interfere with the other set and fold up properly.
1- bottle Elmers yellow carpenter glue.
1- sheet course sand paper (60grit)
1 - sheet fine sand paper (220 grit)
1 - pint polyurathane finish