I've seen a couple of people stack their rifles against the wall to show how short they are and while that's useful, I wanted to go a little deeper.
Also, I was bored.
Here's our model, who is of average height, average build, and hidden coolface.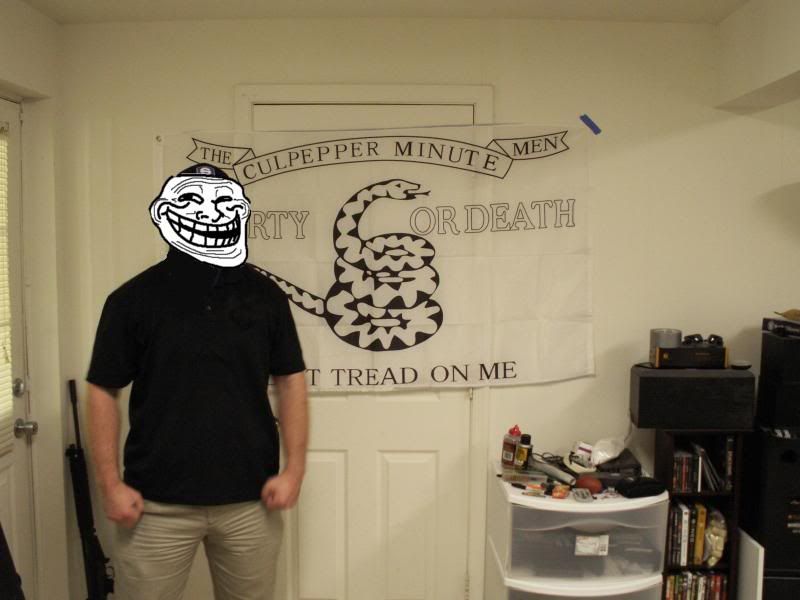 Here he is with a 16" MSAR STG-E4:
Here he is with a 16: POF P-308 set to the same Length of Pull as the MSAR: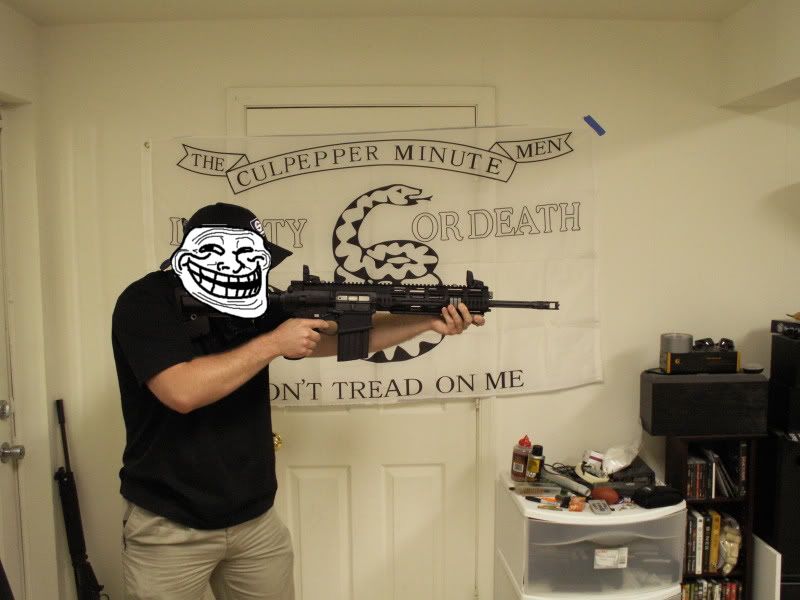 So, same length barrel, same length of pull.
For S&G, here's an M&P9: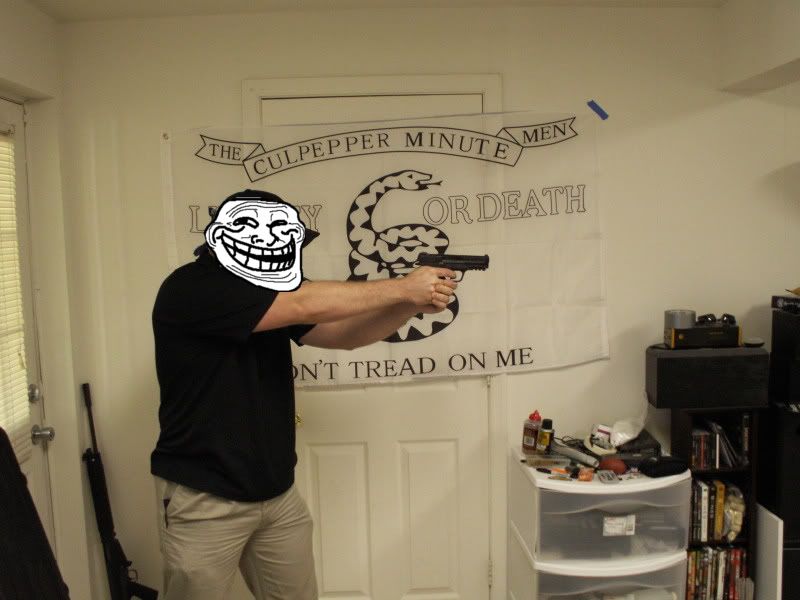 Not quite so long as the POF, but still longer than the MSAR.
I did the best I could to not change the perspective of each gun, and as you can see Mr. CoolFace didn't move his legs the whole time. If you look at the "O" in "Don't tread on Me", you should be able to get a sense of thise.. I thought it would be interesting to contrast the lengths, especially considering equal length barrels and LOP's.
I realize that the LOP on the POF could be made shorter, but you'd still be dramatically longer than the MSAR. I also realize that you could shoot the pistol without arms extended, but that's only really good at bad breath distances. Also, the POF and the MSAR were chosen specifically because they had the same length barrel. I was trying to make a point, and don't own any other rifles with 16" barrels. Had I a vast armory, I may have added more, but I think my point still stands.
Also, all guns were double checked unloaded, no ammunition was present, all guns were pointed in a safe direction and all guns were underground. No hippies were harmed in the making of these photos. Also, I realize there are no sights on the MSAR. Quick Disconnect scope mounts are an amaaaaaaaaaaaazing thing.
Apologies to the humorless dillweeds offended by the originals, hope this is better.