A comparison photo of the green follower vs. the MagPul follower.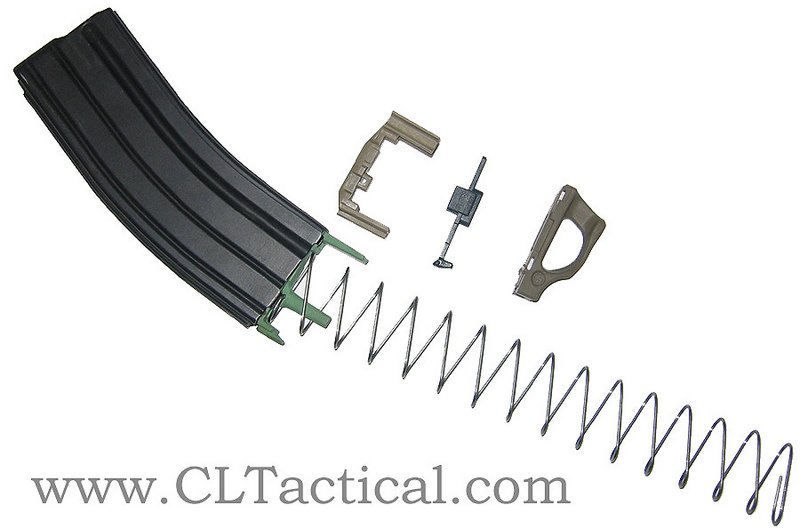 I took the oldest 30rd mag I had, it was soooo old, i had refinished it with black Teflon paint a while back. The spring is std. 30 rounders.
Close up of the followers, you can notice the MagPul has a much larger contact surface and a better contoured channel for the magazine wall. The co-efficient of the follower is excellent against the magazine's inner wall.
Top view of the followers. One thing for sure, the MagPul follower was much easier to install then the green follower. With the green follower you had to kind of maneuver the follower to get it to fit into the mag, but the MagPul drops right in with precision and it stay nice and tight with smoother glide then the green follower.
I was able to load consistently 29 rounds in the magazine with the Ranger plate and it function flawlessly. I never had any problem. I shot 10 rounds, took the magazine out and bang it on the table and insert the magazine and start to shoot again. I would repeat this process for the next 145 rounds (5 magazines). I never had the follower trying to tilt or misalign. I also try to use my finger to push the plate in odd direction and the follower stay true.
I think this is a worth upgrade along with the excellent Ranger Plate and a must have Lula loader.