It's more a set of guidelines to build upon than a specific rifle....the basis for this came from a build up for a gun to be used by the SEALS, but then was high jacked by SOCOM and eventually became the SPR...These rifles where conceived as the RECCE rifle (pronounced "ricky") .......(there used to be a good thread around here on these rifles...I thinks its in archives know) I'm not certain if you're talking about a specific rifle made by a manufacture. Dennys Guns / GTI makes a "Recon" rifle. Basically, its a 16" match grade gun, colasp. stock, mid length gas system, low power optics, the idea being compact, portable, accurate rifle that you could make longer range shots with if the opportunity, or mission needs arose....
check this out...
http://www.ar15.com/forums/topic.html?b=3&f=12&t=212585&page=1
couple of shots of my Dennys Recon....couple of other dealers make a simler gun to this....Ive been dealing with Denny, cant go wrong with him....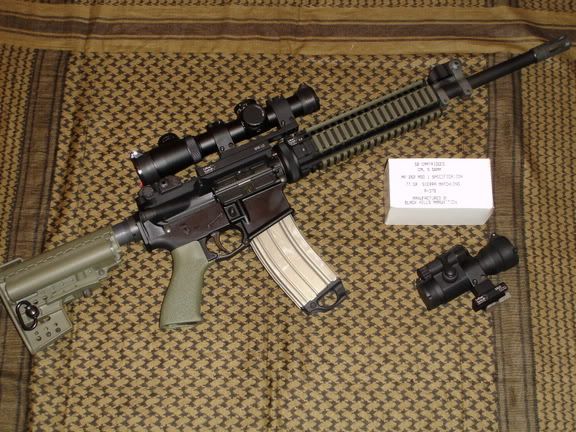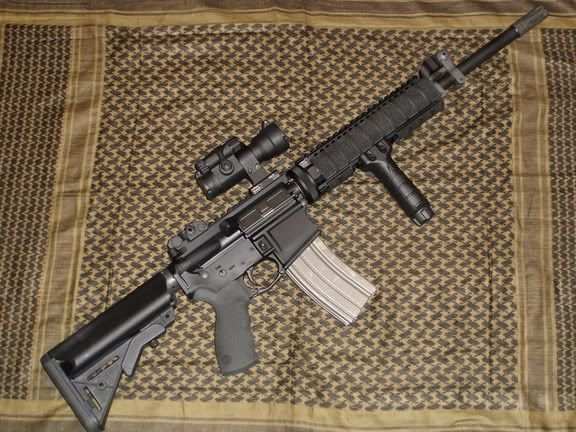 give Denny a ring hell splain it better than I .....