Thought this may be of interest:
One juvenile feral male pig, roughly 100-120# w/ 16" AR for scale.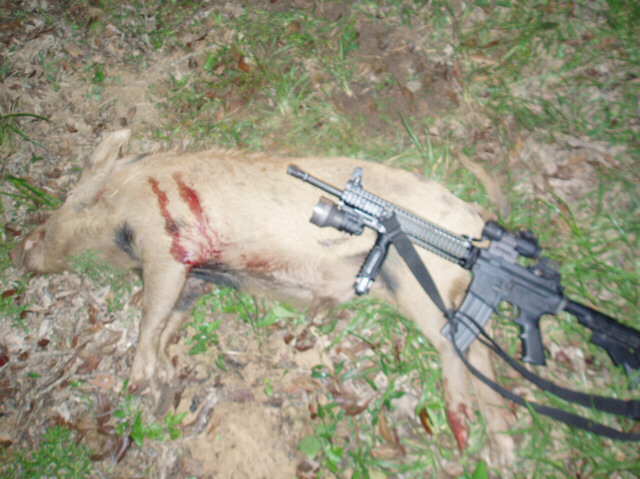 Entrance wounds from three rounds of LE223T1. NOTE: no exit wounds
Pics of recovered LE223T1.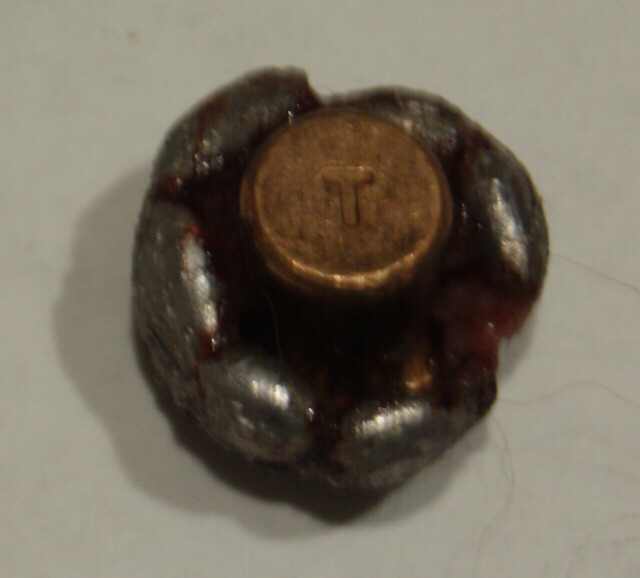 Results: 2 bullets enter into lungs from a downward angle. One round "gut shoots." Pig moves manages to change its orientation (explaining gut shot) and move roughly 2 feet then collapses.
Opposite sholder is broken.
No rounds exit. Recovered round retained 53 of 55 grain - 96% retention. Maximum width is 0.47 inches. The recovered round was found roughly 6" behind the opposite shoulder, suggesting that it struck the shoulder bones, damaged them then richoceted towards the rear.