Well, you can't say that LaRue Tactical doesn't offer choices. Mark and crew had promised to make thier new off-set light mount for lights of various diameters. And they have made good one their promise. Friday I recieved his new mount for the .81-.82 diameter lights, in other words the SF E2 series of lights.
Can you say light weight, low bulk?? We're looking at ~5oz. here folks. I could not feel any difference after I mounted it on my carbine. You need to hold the light and mount in your hand to really feel how light it is.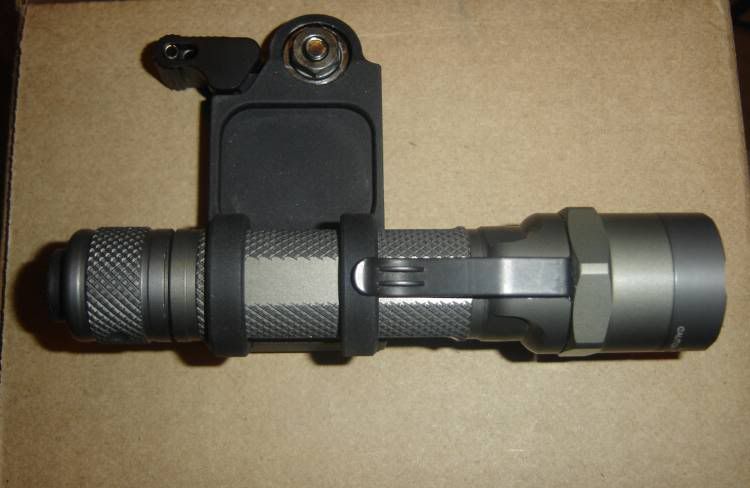 You can see that the forward ring is just barely making contact with the pocket clip of my E2. It is not putting any force on it. So you won't have to worry about removing your clip before mounting up your light. That's nice.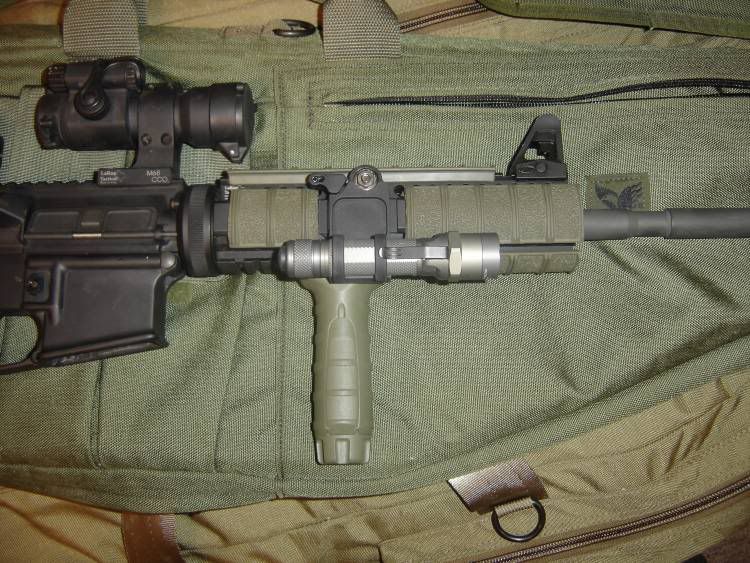 It sets that light in a perfect spot for my medium-sized paws and claws.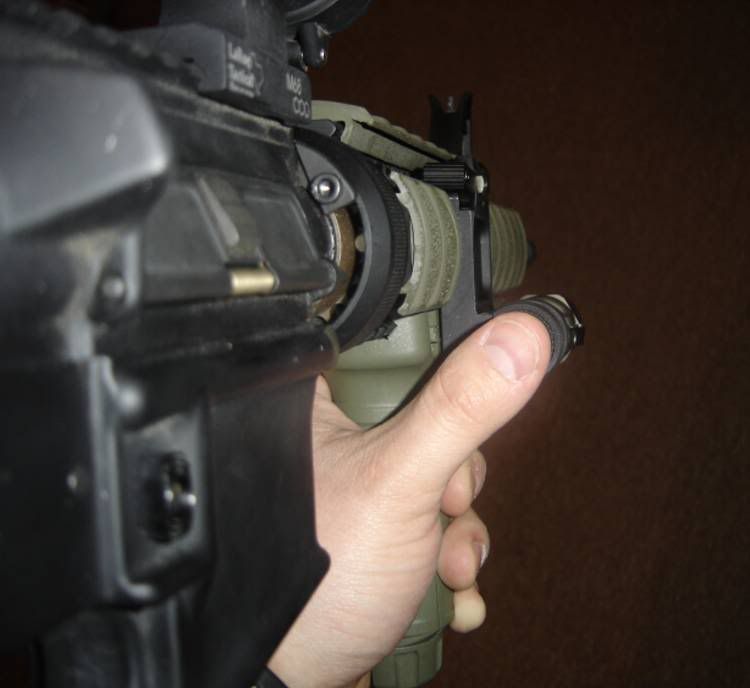 Alot of people always ask: Will it work for a high thumb grip?? I say it sure does.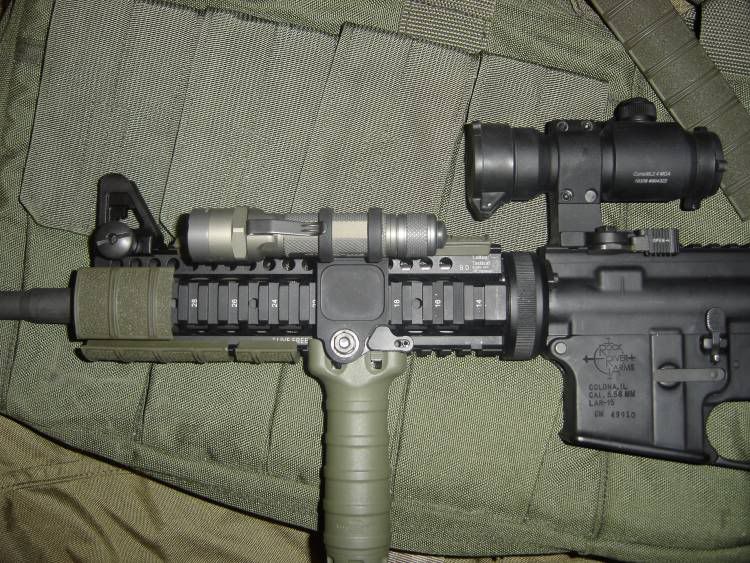 Remember, my hands and fingers are nothing special, so if I can reach it, most anyone can. It wasn't a stretch for me.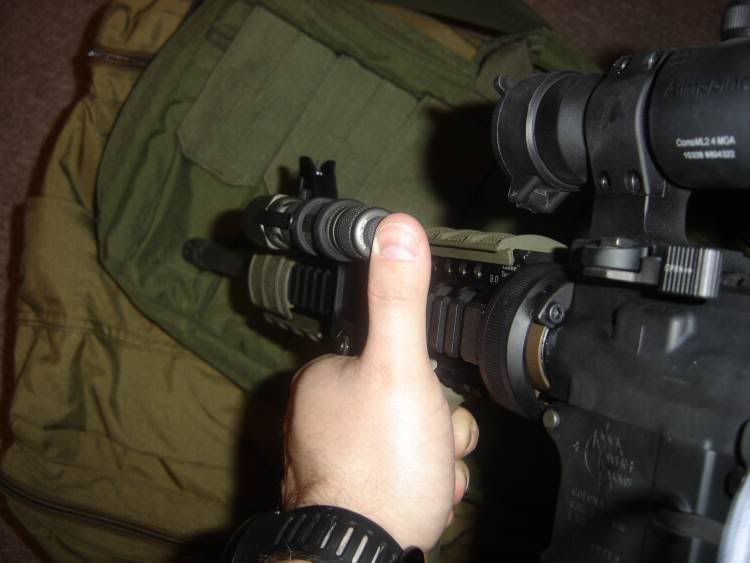 I ran a quick 150 rounds thru this carbine yesterday, a few to check my zero and the rest for training's sake. I ran the light on each side of my rail, 3 and 9 o'clock, for about half the rounds at each position. No problems at all. I really like this little light set-up.
They are up on
LaRue's website
now. In the drop-down menu, you'll want to select the .830" size rings.